Public health director warns 'errors' could underpin recent fall in local Covid cases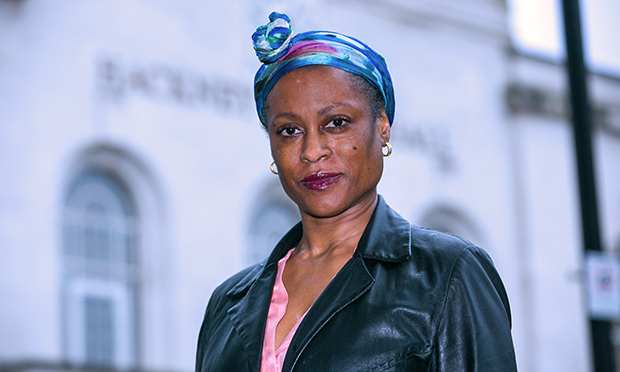 Hackney's director of public health has warned that errors with the online booking system directing people to Covid test sites could be the reason for this week's coronavirus infection rates showing a decrease.
Dr Sandra Husbands spoke out in "extreme concern" six days ago over a fortnightly jump in cases in Hackney and the City of London, from 74 cases in the two weeks running up to 17 August to 124 confirmed, with an associated warning that if the trend continued local restrictions could be imposed.
While infection rates have halved from 30 to 15 people per 100,000 in the past two weeks, Husbands stressed today that this coincides with a "dramatic drop" in testing rates, particularly at the mobile test centre at Stamford Hill.
Husbands said: "The data showed a larger decrease in infection rates in the north of the borough, in the three wards we have been most concerned about – Stamford Hill West, Cazenove and Springfield.
"We think [the dramatic drop in testing rates] may be to do with errors in the online booking system directing people to the wrong test sites far afield – meaning that we're not testing enough people to pick up all the infections that are still happening.
"While the figures look promising on paper, we are still very concerned about infection rates across the borough – and particularly in the north of Hackney, where infection rates have consistently been relatively high throughout the pandemic.
"Until we have a drop in infection that is matched by sustained levels of testing, we cannot feel truly confident that we are having an impact on the virus in our communities."
According to Public Health England and NHS Digital data, 4,367 tests were carried out in City & Hackney in the fortnight leading up to 5 September, a drop from 4,908 tests carried out in the fortnight leading up to 22 August. The percentage of positive tests has risen, from 2.1 per cent to 2.7 per cent.
The council is now urging those needing a Covid test to use the walk-in centre at Bentley Road, Dalston, N1 4DB, which is open seven days a week from 8am to 8pm.
A temporary site will also be open at Yesodey Hatorah on Egerton Road, N16 6UB, on 13, 27, 29 and 30 September and 1, 18 and 25 October from 10.30am until 3.30pm.
Dr Husbands' warning came on the same day as a government announcement that gatherings of more than six people will be banned in England from Monday in response to rising infection rates, including meeting in gardens, parks, outside pubs or indoors, with the only exceptions being households or support bubbles of larger than six. Workplaces and schools remain exempt.
Husbands urged all to follow Covid guidance and get a test if they have even mild coronavirus symptoms, pointing out that the fall in infection rates locally would not stop central government from enforcing a local lockdown if necessary, as "patterns of infection, testing uptake and positive case tracking are taken as a whole by the government, when making decisions about whether or not to intervene in a local area".
She added: "With the Jewish holiday period coming up, we cannot afford to be complacent. This is a time when families, friends and neighbours traditionally celebrate together – and much like Easter, Passover, and Eid, sadly things must be different this year."
The council is continuing to advise people in Stamford Hill West, Cazenove and Springfield:
• To not meet people they do not live with inside a private home or garden, except where you have formed a support bubble
• To not visit someone else's home or garden
• To not socialise with people they do not live with in other indoor public venues – such as shops, places of worship, community centre, though they can attend these venues with people they live with (or are in a support bubble with) while avoiding interaction with individuals or groups from other households.
Husbands said: "I understand that this is a lot to ask of you and not an easy thing to do at such an important time of year for so many of our residents, but it's absolutely vital if we are to tackle the virus in a sustained way and keep our community safe."
You can access local coronavirus data at hackney.gov.uk/coronavirus-data