Hackney artist teams up with local schoolchildren to create 30-foot playground mural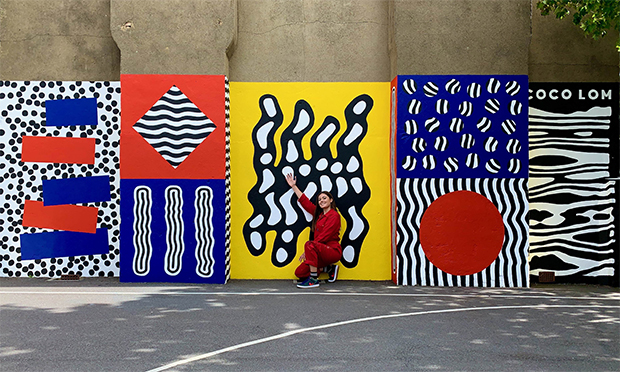 Pupils and staff at an East London school were treated to a nice surprise on their return to classes last week when they were met by an extravagant 30-foot mural in their playground.
Artist Coco Lom, born and raised in Hackney, created the artwork using inspiration from workshops she ran with children at Newport Primary School in Leyton.
The large-scale mural, which features Coco's signature vivid colours, shapes and patterns, was completed in eight days, ready for the school's reopening.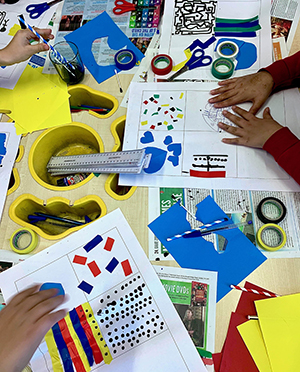 The 25-year-old artist mixed her own ideas with those of Year 4 pupils, who took part in design sessions last year centred around the school's core values, including respect and community-mindedness.
Coco said: "When I hosted the creative workshops with the children, I asked them questions like, 'What shapes and colours do you think are caring and respectful?'
"It was very exciting to see so many different visual responses and I was impressed by how thoughtful the children's creations were."
She added: "I'm so happy to have been able to open up a new way of seeing and creating for these young, curious minds.
"Encouraging the arts and creativity in young people is so incredibly important and it's been amazing to share the development and design process with the children at Newport School."
The Year 4 children will now use photographs from the school workshops, showing the various stages of the mural's creation, to create a project for the school's website.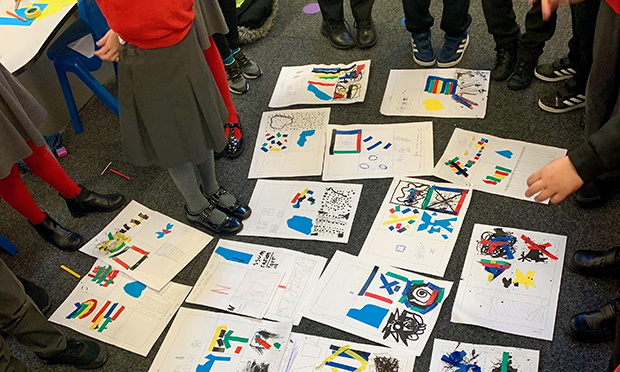 Headteacher Ashley Perridge said: "At Newport School, our ethos and curriculum are underpinned by a set of core values – respect, aspiration, care, integrity, creative and being community-minded. We expect our whole school community to uphold and demonstrate these values at all times.
"To further support the understanding of these values, we employed Coco Lom to complete a short project with our Year 4 pupils.
"Each class completed a workshop with Coco, where they were challenged to think about the values and what they mean through the use of colours, shapes and patterns.
"Each pupil had the opportunity to draw their interpretation before Coco combined all ideas and produced the final installation.
"Using this medium challenged the children to think creatively through an abstract lens – something which children do not always get the opportunity to do.
"The end result is a wonderful mural which adds joy through the use of colour, brightening up the school playground and will be sure to put a smile on the faces of all who see it."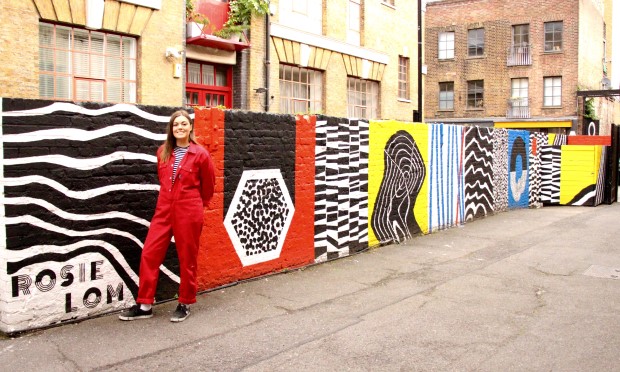 It's not the first wall in East London to get a spruce-up from Coco, who last year painted a 66-foot mural for a star-studded photography studio in Shoreditch, earning admiration from former footballer Thierry Henry.
She also brightened up the route for the 3,000 participant in 2019's Hackney 5k run, which involved spray-painting the grass track with chalk.
Next year, Coco is heading stateside after an international hotel chain invited her to be artist in residence and to host a series of creative workshops in New York, inspired by the shapes and patterns in the city's iconic architecture.
For more on Coco's work, head to cocolom.com or follow her on Instagram a @_cocolom_