Migrants' rights groups welcome departure of Home Office staff from Town Hall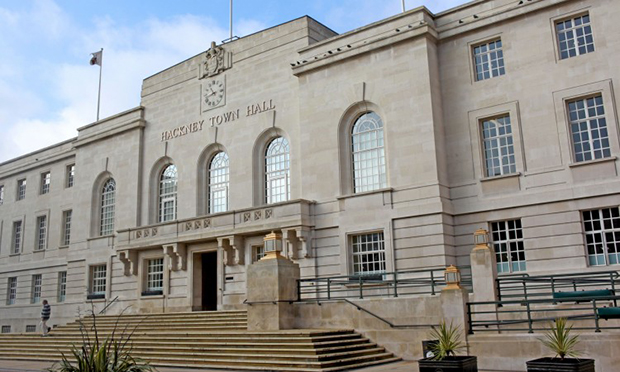 Hackney Council will no longer have an embedded Home Office immigration officer – a decision warmly received by migrants' rights organisations.
The Town Hall firmly defended the retention of an on-site immigration officer (OSIO) in 2018, pointing to its legal requirement to share information with the government if a person seeking support is unlawfully residing in the UK and arguing that no families suffered "adverse consequences" as a result.
Both the Hackney Migrant Centre (HMC) and Project 17, which works with destitute migrant families to help them access council support, today welcomed the departure, which both organisations say acted as a deterrent, scaring people away from asking for help.
A spokesperson for Project 17 said: "We welcome this decision by Hackney Council. We have been campaigning for local authorities to stop the practice of embedding immigration officers within their services for the last few years.
"We believe this practice is part of the 'hostile environment' and deters vulnerable families from seeking support. We hope other local authorities with embedded immigration officers will follow Hackney's lead."
Daf Viney, director of services for HMC, added: "It's great to hear that the council will no longer be employing an embedded Home Office worker in the social services department. It was a clear deterrent to families with no recourse to public funds who needed support, including some of the most vulnerable families in our society.
"Many of the families that we are working with have had horrendous past relationships with the Home Office, so on learning that a member of the same department who has traumatised them in many cases is going to be involved in working on the application for support around accommodation and subsistence support for destitute families, then of course people have been much more reluctant to engage with the service."
According to a letter from Cllr Caroline Selman, the Town Hall's cabinet member for policy, the OSIO role has been kept "under constant review", with the council committed to keeping it only for as long as it was confident it benefited families in need of support.
Selman added that the OSIO's purpose had always been to speed up the process for families of accessing support, providing administrative help in checking whether a family's immigration status made them eligible for funding, with no family ever forced to meet with the officer.
The Town Hall funds an independent Migrant Support Adviser who is fully qualified to provide immigration advice to migrants and refugees.
In 2018, the council told the Citizen that part of the OSIO's role was to provide families with an overview of their immigration status and voluntary return information, with Project 17 warning at the time that providing immigration advice if not registered or qualified to do so would be unlawful.
Cllr Selman's letter said: "We were clear that the officer was not there to take part or aid enforcement activity by the Home Office in any way – something that the council takes particularly seriously, given that we have always stood against this government's 'hostile environment' policy against migrants.
"We were confident that this post was not contributing to that national policy approach to immigration.
"However, we were also cognizant to the potential risk that the officer's presence in the council could put off some migrant families from approaching the council for support in the first place – which is why we have sought to continually keep this under review."
The policy chief added that the contract was amended last year with remote-working trialled with the OSIO, with the No Recourse To Public Funds (NRPF) Connect system, created by a network of local authorities and partner organisations, so effective that checks can now be carried out without the need of the officer.
According to the Local Government Association, NRPF Connect is a management tool for local authorities to support those with no recourse to public funds. It also facilitates the resolution of cases, and provides a mechanism for sharing data with the UK Border Agency.
Selman added: "We are confident that council officers can manage the administrative tasks required, with the support of NRPF Connect, to get Section 17 funding to families that need it in a timely manner. We will, of course, monitor the impact of this change closely."
The council recently committed £100,000 in support of local residents hit financially by the coronavirus crisis but unable to access the welfare system due to their immigration status, and is lobbying the government to scrap the NRPF condition entirely.
Viney added: "The majority of the harm that is caused to people that we see does not come from decisions made by Hackney Council. It comes from the fact that NRPF is a thing at all, which is dictated by central government.
"Throughout the pandemic, we have seen families affected by NRPF restrictions, including people who have lost their jobs because of Covid, and because of NRPF have been unable to access the benefits they need to provide support for their families, and then are forced to go to social services departments because of this horrendous restriction. That is the fundamental problem that underlies this."