Councillors call for 'leniency and support' from schools as students return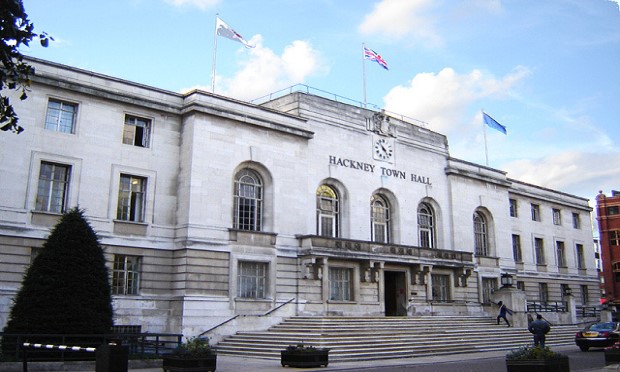 Councillors sitting on a committee that examines issues regarding the borough's children and young people have called for "leniency" for students returning to school.
Cllr Sade Etti, the borough's No Place for Hate champion, stressed that a lack of support or punitive disciplinary measures could compound trauma experienced during the pandemic and lockdown, which also saw councillors explore the impact of the GCSE and A-level grading controversy on youngsters.
According to council officers, the Town Hall and schools are in a "continuing conversation" about how to begin to address the missed learning experienced by students in the borough, including how to support schools in delivering "blended" education in a mix of online and face-to-face settings, as both staff and pupils try to get used to new restrictions the classroom.
Hackney Learning Trust head Annie Gammon said: "We have given guidance out to schools about the universal offer to all children. The difficulties they have been through over the past months need to be acknowledged and vocalised by the children.
"Some children will need targeted support. That is available through trained teachers in school, often a member of staff they know is best-placed to support.
"We do expect some space to be given to children about adjustments that they need to make. Obviously children need to be in a position to learn, they need everybody to be behaving well. But they may need some of the rules and some of the stuff they have to do are quite different, like one-way systems or keeping apart from each other, having lessons where they are all facing the front rather than working in groups.
"Some of those things will take time to adjust to and we have said that children may need that explained several times and be inducted into it, rather than being punished first time for getting it wrong.
"The route is to take things up with schools if there are any issues, but also we are interested if there are any problems occurring."
According to council data, 54 per cent of Hackney pupils achieved a strong pass in English and Maths this year at Key Stage 4, up from 47 per cent in 2018. Standard passes at the same level saw a similar uptick, from 68 per cent two years ago to 73 per cent in 2020.
Councillors also quizzed officers on how services could be made resilient in the face of an "increasingly likely" second wave of Covid, with Cllr James Peters pointing to rising infection rates, local lockdowns and "the failure of the government to establish an effective test, trace and isolate system".
Gammon responded: "We are keeping up the messages to schools about maintaining the rigour of the processes that have been put in place. So not relaxing after week 1 and letting people stand close to each other or year groups mix, but to really keep up the rigour throughout."
Officers went on to address the anguish felt by many pupils on results day, when an algorithm used to moderate results marked down 40 per cent of grades across the country, with Gammon speaking of her own "anger" at the dismissal of teacher-assessed grades ahead of the government's U-turn preferring them.
Hackney Learning Trust's leadership and management adviser Anton Francic said: "We were there on results day and we know how deeply disappointed students and teachers were. It's terrible when there's a fait accompli, and the universities had made their decisions, and essentially there's a big slice of the young people that have been given a gap year that they did not plan for.
"We are not just expressing sympathy, but working with schools to identify what options are available for them. As you can imagine, it is not easy, continues to be fluid and uncertain.
"We work with each school and we try and work with the schools for the best for each student."
One obstacle in helping the local authority understand the outcomes of this year's examination season is a lack of data from the Department for Education (DfE), which a presentation by Francic said "could inhibit analysis by gender, disadvantage, ability, ethnicity and SEND", though an update is expected in October.
Committee chair Cllr Sophie Conway quizzed Francic on whether the council could perform its own analysis of the outcomes experienced by different groups of students, pointing to concerns raised by Hackney's Youth Parliament over unconscious bias in the education system, adding: "We don't have a sense at the moment about whether or not some groups have or haven't been disadvantaged as a result of this grading system that has been used for this year."
Francic responded: "The plan for that was to pick up that intelligence when the school improvement partners made their visits. We wanted to not demand centre-assessed data last term, as the situation was completely unknown.
"When we collected the on-the-day results, we gave some qualitative questions to heads which were about how the algorithm played out. We wanted schools to get prepared for the restart and the reopening, than be pushing for data that we weren't certain was going to be provided by the DfE."
Deputy Mayor Cllr Anntoinette Bramble, who leads on education for the council, said: "There was a real concern around how A-levels were going to be assessed, and children from disadvantaged backgrounds were disproportionately affected by the algorithm.
"Myself and the mayor were concerned about this, and wrote to the government on this issue. Thankfully the government did U-turn, and now teachers' assessments are the grades that young people have got, but in the interim what that caused was a lot of uncertainty and huge stress for children and young people that could have been avoided.
"No league tables will be published this year, but Hackney would have fared really well. We have more young people applying to go to sixth form in the borough, and our results were very good. That is important to thank all the staff that helped support our families to navigate that very difficult time, and the young people themselves."