Council's children and families service continues to see 'increasing pressures'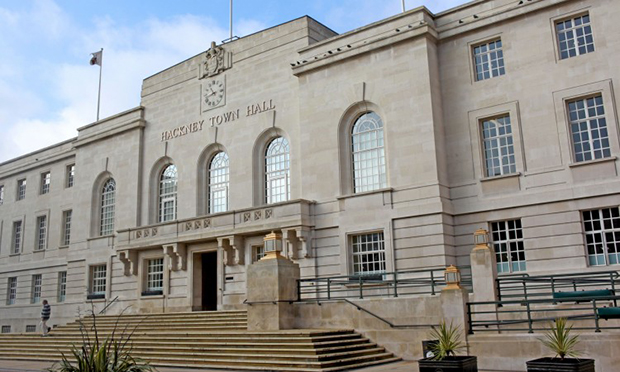 The Town Hall's children and families service is continuing to see "increasing pressures" as the fallout from the pandemic and lockdown continues, according to a council report.
According to the council, the increase in children on a child protection plan, from 258 in March to 277 as at 21 August, comes as a result of "challenges in undertaking effective work with families to support them to reduce the level of risk to their children" during lockdown.
More children are also subject to court proceedings during this time, as progressing and concluding such cases continues to be difficult, with many specialist assessments that would advance matters only able to be undertaken through direct contact with families.
The report adds: "The difficulties in progressing planned work with families in the current situation are also impacting on the numbers of children remaining open on child in need plans and we have seen an increasing in the number of children that are subject to court proceedings due to the challenges of progressing and concluding proceedings.
"As at 21 August 2020, there were 449 looked after children. This is an increase on the number of looked after children before Covid-19 (431 looked after children in the first week of March 2020). There has been a particular increase in the number of 15-17 year olds coming into care during this period.
"We are developing our responses to working with young people who are on the edge of care, to ensure that the service they receive meets their needs as safely as possible."
The council adds that it is continuing to see a "significant reduction" in child protection referrals, an issue highlighted as a "particular concern" back in May with a fall in such referrals being attributed to schools not initiating them during lockdown.
This service received an average 57 referrals a week between April and 21 August, which is a full 38 per cent lower than the normal weekly average. The service received an average of 57 referrals per week from the start of April to 21 August.
The drop in referrals comes in parallel to a "significant increase" in referrals to the council's domestic abuse intervention service, which peaked at a 60 per cent rise for two weeks in May, with the average number returning to the pre-Covid average of around 25 referrals per week at 25 August, with lockdown measures having eased.
It is understood that the numbers of cases in the service "remain high", with additional council staff deployed to help manage the spike in cases continuing to be necessary.
The Town Hall also expects child protection enquiries to increase significantly on the reopening of schools this month.
Deputy Mayor Anntoinette Bramble, who leads on education for the borough, said: "We're concerned but not surprised by the drop in referrals, and councils across the country are reporting a similar picture.
"A significant proportion of the referrals we usually receive come from schools, and with the majority of children spending most of their time at home, they are less visible to professionals.
"However, looking after vulnerable young people is one of the most important things we do, and despite the challenges brought about by the pandemic, our staff are continuing to work with children and families."
If you are in immediate danger, call the police on 999 right away. If it is unsafe for you to speak, you can make a silent phone call to the police by dialling 999 and pressing 55 when asked to do so.
If you are deaf, hard of hearing or have visual impairments, you can call the police in emergencies on 18000 or text 999 if you have registered for the Emergency SMS service, which you can find at this link – bit.ly/emergency-sms.
If someone's immediate safety is not under threat, you can report domestic abuse to the police by calling 101 or at this link bit.ly/report-domestic-abuse . If you are deaf, hard of hearing or speech impaired you can call the non-emergency textphone on 18001 101.
The Town Hall's Domestic Abuse Intervention Service (DAIS) can be contacted on 020 8356 4458 (Mon-Fri, 9am-5pm), e-mailing dais@hackney.gov.uk or visiting hackney.gov.uk/domestic-violence .
If you are concerned about the safety of children, you can call Hackney Council's Children and Families Service on 020 8356 5500 from Mon-Fri, 9am-5pm, or 020 8356 2710 outside office hours.
The National Domestic Abuse Helpline can be reached 24-hours a day for free on 0808 2000 247 or by visiting nationaldahelpline.org.uk .
You can reach the National Stalking helpline on 0808 802 0330 .
More information can be found at hackney.gov.uk/domestic-violence