Councillors call for more investment and support to tackle off-rolling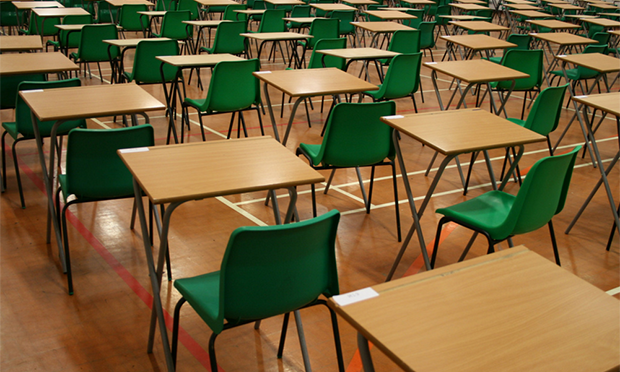 Councillors are calling for more investment and support to tackle the practice of off-rolling in the borough, following a year-long investigation into the issue in the borough.
Off-rolling is defined as the removal of a student from a school without a formal permanent exclusion, or through the institution encouraging a family to remove a child in the school's own interest, rather than in the student's own best interest.
In a letter to Deputy Mayor Anntoinette Bramble, councillors leading the borough's children and young people scrutiny commission have called on Hackney Learning Trust to provide improved advice, guidance and support to parents over the issue, as well as more investment into the council team focused on elective home education (EHE).
The letter, penned by Cllrs Sophie Conway and Margaret Gordon, reads: "Whilst defining off-rolling is relatively straightforward, the Commission understood that identifying cases in practice can be more difficult.
"Although a child may be removed from the school roll ostensibly to go to another school (via managed move) or in to EHE, whether this is in the 'best interests' of the child is a more nuanced assessment, particularly as the school may have an interest in removing the child from the school roll (for example, for improved school performance).
"Given that a school itself has a highly influential role in determining what is in the child's best interest, additional independent advice and guidance may be needed for parents.
"Whilst parental consent is required for a child to be moved off-roll into a new school or into EHE, evidence presented to the Commission suggested that in some circumstances, parents can feel pressured in to this decision, especially when a permanent exclusion is presented as the only alternative option for their child."
The Citizen reported back in September of last year that the borough's EHE rate saw a percentage shift of 92 per cent between 2015/16 and 2017/18, with councillors confirming that the number of children in EHE has grown "significantly", currently sitting at around 500.
It is understood Hackney Learning Trust monitors school moves between years 9 and 11, and "provides challenge" to schools where the rate of removal from the school roll is high.
Councillors have suggested that the Trust should interview a sample of parents and children to build case studies of removals, while informing parents of their rights and responsibilities if their child is removed from the school roll and to provide access to "informed and independent advice at critical educational junctures…to ensure that such a move is in the best interest of the child".
Conway and Gordon added that further development and promotion of the concept of the "inclusive school" was necessary, with the aim that children with challenging behaviours could stay in their school community.
Vulnerable children are disproportionately represented in the EHE figures, with the commission's evidence suggesting "strong associations" between those with specific vulnerabilities and those experiencing unexplained school moves.
Of those being moved off-roll for unexplained reasons, 40 per cent had previously been permanently excluded, 33 per cent were current or former looked after children, 20 per cent were current or former children in need, 17 per cent were children with special educational needs and disabilities (SEND), and 15 per cent had low prior attainment, according to evidence seen by the commission.
Cllr Caroline Woodley, cabinet member for families, early years and play, who leads on SEND for the council, said: "I have regular weekly meetings with special schools, and feel very engaged with how they are working, operating and liaising across their different settings, and feel I don't have so much access to the mainstream schools.
"I think there is room to develop inclusion check-ins. You want to reward and praise schools for keeping kids in, when mainstream settings are the right place, and also to understand why it is not when it is not.
"I'm very keen not to see kids get off-rolled. I've done a lot of site visits to alternative settings, and some of them I am very glad that young people are there rather than mainstream school, but the worry is for the kids that fall between."