'We did not stop creating': Dalston art gallery emerges from lockdown with fittingly titled show 'HOPE'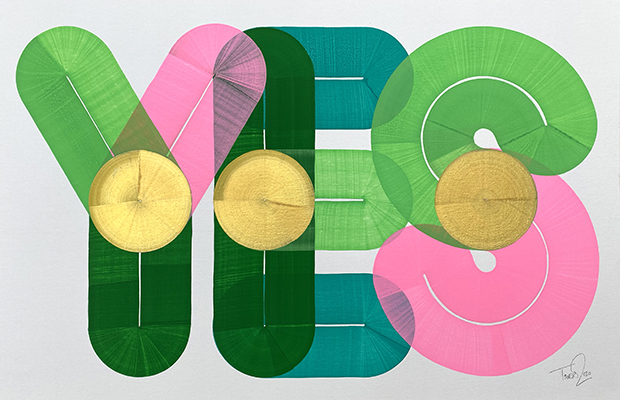 It's been a busy lockdown for Dalston art gallery BSMT Space, run by couple Lara Fiorentini and Greg Key.
The crisis meant the Kingsland Road gallery had to close, but according to Lara, it has "forced businesses to adapt to survive".
She and Greg have done just that, raising money for food banks, staying engaged with the local community through live-streamed events, refurbishing the gallery, and all the time working on a line-up of shows for the big reopening.
That moment is soon to arrive, on 3 September, and the artist they've chosen for the comeback is Dave Towers, with his first ever solo show, HOPE.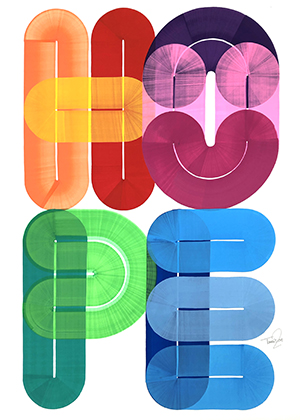 Lara told the Citizen: "2020 has brought with it an exceptional set of circumstances that have forced businesses and cultural spaces to re-invent and adapt if they are to survive.
"BSMT closed during lockdown but we did not stop creating. With our roots in street art, we sought to reconnect with the gallery audience through a live-stream paint jam, bringing street art right into the homes of the viewers, alongside a live DJ set, at a time when no-one was allowed out on the streets.
"We raised money for food banks through a print charity raffle and we kept our focus forwards, putting together a new programme of shows for 2020."
Towers kicks off the line-up, and visitors to his show can expect to see his signature witty typography, along with abstract paintings and works on glass.
Twenty years in the advertising business means Towers has much experience working with creative software, but apparently he can also conjure up near-perfect lettering by hand – a technique the gallery owners say is "hypnotic and somewhat unbelievable" to watch.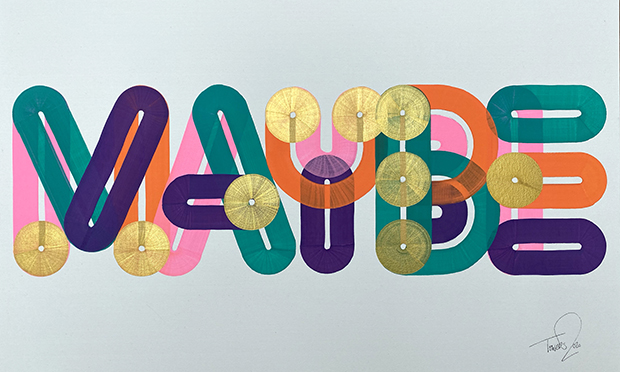 Lara added: "His large-scale, type-based works are hopeful, bold and a playful take on the 'new normal' that has become reality."
On what the future looks like for the gallery, she said: "With a refurbished space and a new line-up of back-to back exhibitions, we are committed to our continued efforts to support British artists and to provide a platform for international artists to exhibit in London.
"It is imperative now that cultural and creative venues find a way to stay open to continue to bring diversity and entertainment through their platforms."
The gallery has created a one-hour pre-show viewing slot to cater to people who are shielding or vulnerable, and will also be managing audience numbers on opening nights and providing a hand-sanitising station.
HOPE opens with a private viewing on 3 September, and will then run from 4-20 September at BSMT Space, 529 Kingsland Road, E8 4AR.
For more information, contact Lara and Greg at info@bsmt.co.uk