Somerford Grove renters vow to fight on as City Hall lends support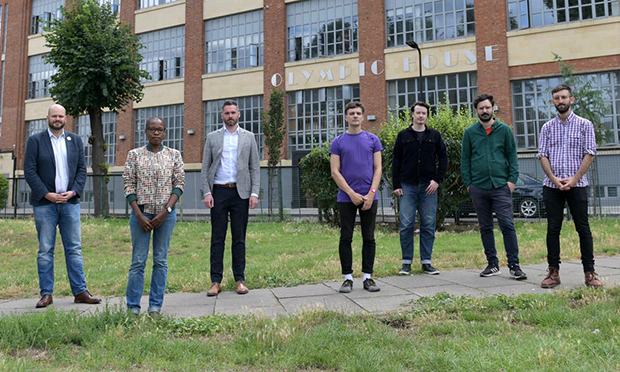 A group of Stoke Newington renters hit with an eviction notice following an attempt to negotiate for rent reductions during lockdown have promised to continue their efforts to secure a meeting with their landlord.
The case of Somerford Grove Renters, which represents 170 flats in blocks mainly owned by billionare property developer John Christodoulou, is being held up by City Hall as emblematic of a private rented sector in need of reform.
Christodoulou was called out by Hackney Mayor Philip Glanville for "poor practice" after the group's organisers' tenancies appeared to be singled out for eviction with notices citing as the reason as a 'Business Decision'.
The renters say they followed government advice in attempting to negotiate with their landlord for a 20 per cent rent reduction.
A spokesperson for the Somerford Grove Renters said: "We are going to continue to fight the eviction. There was a lot of press coverage around [Sadiq Khan's Deputy Mayor for Housing] Tom Copley's visit and when the BBC came round, so seeing the support we're getting from government and media, as well as messages of support from the public, has given people a lot of encouragement.
"We are continuing to say to the landlord and letting agents that we are more than happy to reach some kind of resolution, and then we stop escalating things. But if they continue the eviction and continue to refuse to meet with us, we will continue to have public actions until things change.
"The government guidance acts as if it is easy for tenants to meet and have reasonable conversations with their landlords. We have the right to meet with our landlord, and we are going to keep demonstrating until we have the opportunity to do that."
Deputy Mayor Copley visited Somerford Grove last week along with Mayor Glanville and private rented sector lead Cllr Sem Moema, with the City Hall representative hitting out at both Tower Quay and Christodoulou over a dispute which has seen residents being told to use money saved on lunch, holiday, entertainment, clothes and travel to pay rent.
Renters' group organisers, who are London Renters Union (LRU) members, were also threatened with legal action in a letter from Tower Quay, which cited procurement of others to breach their contracts.
Deputy Mayor Copley said: "This case highlights the inherent power imbalance within the private rented sector in this country between landlords and tenants. The fact that landlords can for no reason simply choose to evict tenants who have been paying their rent, make them homeless, in what looks like a classic case of revenge eviction, I don't think it's right.
"It highlights the pressing need for the government to do what they promised they would do, which is to abolish no-fault evictions, but also carry out much wider reform of the private rented sector.
"[Mr Christodoulou] is an absent landlord. As far as I understand it he is a billionaire who lives in Monaco. The agents are behaving wrongly. This is not the way to engage with tenants.
"It also shows the government's attitude that the way to resolve this is for tenants to speak to their landlords and come to an arrangement – what if you're a tenant who can't even speak to their landlord because there's essentially a wall between the tenant and the landlord? It is completely impractical."
Copley went on to accuse the government of "dragging their feet" on protecting renters during the Covid crisis, adding: "The extension to the evictions ban came right at the eleventh hour, and it's pretty shambolic, particularly when renters already stressed about Covid-19 are then stressed as well about their housing situation. It's creating an awful lot of mental anguish."
The LRU recently held a day of action as part of the union's Can't Pay, Won't Pay campaign which saw speeches from Somerford Grove Renters. The campaign has called for rent suspensions, the cancellation of Covid-related rent debt, the introduction of rent controls and a permanent ban on Section 21 'no fault' evictions.
Quizzed on these policies, Copley pointed to Mayor Khan's calls on the government to get rid of no-fault evictions, give judges the discretion not to evict tenants as a result of Covid-related arrears, and to up benefits in order that they cover both the rent and arrears of anyone affected by Covid-19.
When asked what practical support City Hall was able to offer Somerford Grove, the Deputy Mayor admitted that the Mayor of London has no formal powers over the private rented sector in London, "which sets us apart from a lot of other world cities", while highlighting the introduction training for Met police officers in how to deal with illegal evictions and for borough enforcement officers to help them deal with rogue landlords and agents.
Those facing eviction at Somerford Grove have been asked to leave on 21 September, the day after the recently extended eviction ban ends.
Following Copley's visit, Cllr Moema said: "Thanks so much for coming to Hackney and meeting Somerford Grove Renters – tenants being evicted at the whim of an offshore landlord, facing homelessness, even with the stay of execution to 20 September."
Tower Quay and John Christodoulou were both approached for comment, but had not responded by time of going to press.