Hackney care homes take part in 'UK-first' trial of rapid Covid test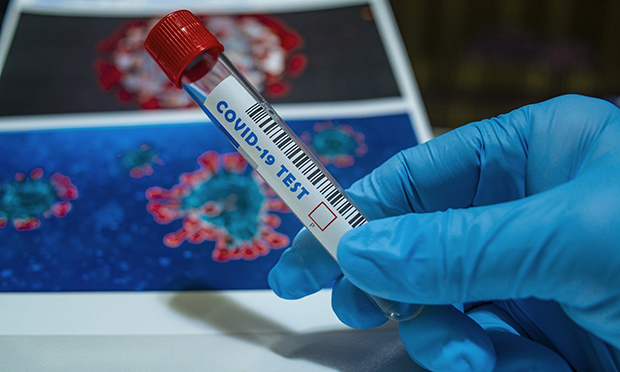 A Stoke Newington care home is one of 50 in East London taking part in a clinical trial of a new, rapid testing system for Covid-19 that delivers its results in under an hour.
The study, led by Queen Mary University of London, will see 2,000 staff and residents work with the East London Health and Care Partnership (ELHCP) to ascertain how effective rapid daily tests can be in reducing rates of infection, hospitalisation and deaths.
Developed in the UK by Anglo-French biotech group Novacyt, the rapid polymerase chain reaction (PCR) system is the same as the one used in NHS labs, and can provide an accurate result within an hour, according to the ELHCP.
The days it takes to swab a person suspected of having Covid, sending the swab to a lab and getting the results back currently hinders controlling outbreaks of the virus.
Binu Varghese, care manager at Beis Pinchos Nursing Home in Stoke Newington, said: "Our primary focus is the care of our residents and staff. We are delighted to take part in this trial.
"We hope this innovative testing technology helps our people and can be used in care homes across the world."
As part of the trial, half of the care homes' staff and visitors will receive daily rapid tests on machines able to process 100 samples a day, with the other 25 care homes receiving standard central lab tests once a week.
Researchers, medical students and laboratory experts from Queen Mary and Novacyt will also use a new nose swab for daily testing, which is said to be more convenient than the invasive nasopharyngeal swab.
Professor Jo Martin from Queen Mary University of London, who is leading the study, said: "This work has the potential to bring a new rapid Covid-19 testing system to those at highest risk, and help interrupt community transmission.
"If found to be successful in care homes, it could be very useful in a wide range of settings, helping to make a quick diagnosis and keep an environment free of Covid-19.
"With rapid daily testing, we can report back to the care home on the same day, so that they can take action to reduce transmission in their care home and prevent outbreaks into the wider community.
"By undertaking this study in the diverse East London community, we're hoping to protect one of the most vulnerable groups in the UK, and the frontline staff who are caring for them."
Henry Black, chief finance officer for the NHS North East London Commissioning Alliance, said: "Working with our partners in East London, we are at the forefront of detecting Covid-19 infections. Rapid testing is essential if we are to reduce transmission of the disease in social care settings.
"The testing equipment is also portable enough to be used in community situations and we believe it will be a valuable tool in tackling any local outbreaks."