'Life is way more fun when you're clean': Local author Michele Kirsch on her prize-winning memoir about addiction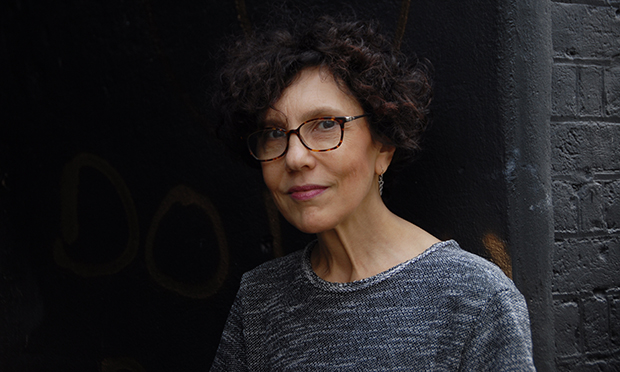 Local author Michele Kirsch has been awarded the prestigious 2020 Royal Society of Literature Christopher Bland Prize for her memoir Clean: A Story of Addiction, Recovery and the Removal of Stubborn Stains.
The judges of the prize, which is given annually to debut writers over the age of 50, commended the author's "honest, unflinching self-reflection" and praised the book for being "beautifully crafted and written, filled with darkness and light, compelling".
The Citizen caught up with Kirsch to talk about her writing.
HC: How did living in Hackney shape the events you describe in the latter part of Clean? 
MK: Hackney at the time was a fantastic place to get drugs, but also a fantastic place to get off drugs. The support systems in place, the Hackney Drugs and Alcohol Team, got me into a rehab in Bournemouth and that saved my life. When I got out of the centre, off drugs for the first time in years, I had forgotten how to do life not on drugs. Everything felt loud and brash and hyperreal, because I had no chemical cosh, and that was great, but also terrifying. Just going down Ridley Road Market, all the sights and colours and sounds and smells and weird vegetables and luridly coloured cows' feet, was more like being on drugs than not. Everything felt more like Christmas, only, all the time.
This absolutely kind and gentle man, Jeremy, met me outside the day centre of the Spitalfields Crypt Trust, a place called The New Hanbury Project, which was a sort of hub of activity and support for people in recovery. I made some fantastic friends there, did some classes, even made a magazine, The Accidental Hipster, for them. When I stopped being a client, I started at some point to clean the premises, three days a week. That was hard, physically, but I found great peace there, pushing the mop round very early in the morning, before most people were up. I also cleaned parts of the Shoreditch Church building, and I would always pause and have a little pray. It brought me great serenity. I used to have chats with another early starter, the computer teacher at the Hanbury, Patrick. One day, he looked genuinely puzzled and asked me, "Why are you doing this?" He meant the job, and not that he was belittling the job, or me, but he was trying to tell me that I was capable of something I might find a bit more rewarding. There's nothing at all wrong with cleaning. It's good, honest work, and when you finish, you sleep the sleep of the just. But I think I knew it was not what I wanted to do the rest of my working life. Also, I wasn't that good at it.
HC: Do you think this book has helped others who have gone through similar experiences?
MK: It's too early to say if the book has helped other people in a similar situation, but that is a hope. There is a lot of good will around this book. People write to me and tell me they laughed, they cried. My book is kind of a weird hybrid of a recovery memoir and a bad cleaning manual, and I think in parts it is funny. That was my intention, to write about these things but not in a relentlessly miserable way. But that's also a reflection of the recovery process itself. Life is way more fun, and funny, when you are clean.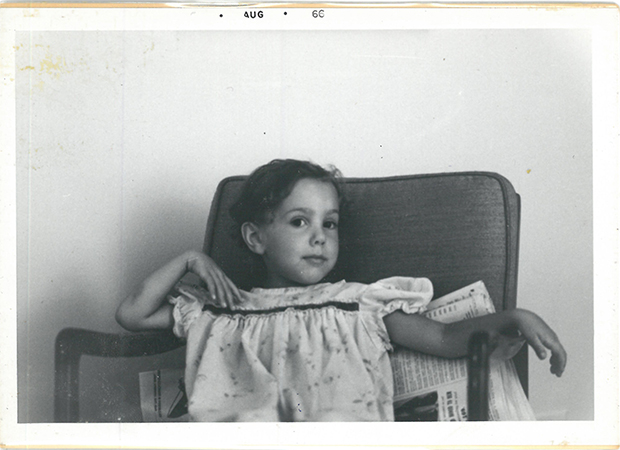 HC: Your book is both inspiring and harrowing. Was it difficult to find the courage to reveal so much about yourself?
MK: I did wonder about what to hold back, in terms of potentially hurting people in my life, upsetting them. To me, revealing stuff is not an act of courage but one of potential redemption. You know, 'This is why I was such an arsehole, at this time'. It was a protracted explanation and also, I hope, an apology. I don't think I was nasty about anyone, but friends and family may have found stuff out, through the book, that they didn't actually know. I did run a few things by my family before I pressed 'Send' because I had hurt them enough in real life – I didn't want to sock it to them again, in the book. My sister couldn't read past a bit with a sexual assault, and I told her, 'Carry on with it, it (not the assault) gets funny', but she didn't. Also, hugely important, I did not want to upset any of my former cleaning clients. They gave me work when I needed work and I wasn't even all that good at cleaning. So it was not my intention to upset them.
HC: What are you working on now?
MK: I am currently working on a novel set in 1977 in New York City, the worst summer ever but also darkly exciting. Everything that could go wrong did go wrong that summer, but if you lived through it, you remember it fondly. The city was sort of going to hell but those along for the ride thought, 'This might be fun'. Part of the RSL prize I won for Clean is a writing retreat in France or Ireland, so I hope to get loads of work done on it when I go. 
Clean: A Story of Addiction, Recovery and the Removal of Stubborn Stains by Michele Kirsch is published by Short Books. ISBN: 9-781780-723815. RRP: £12.99.
You can read the Citizen's review of Clean here