Hackney councillors call on Metropolitan Police to recognise 'implicit bias'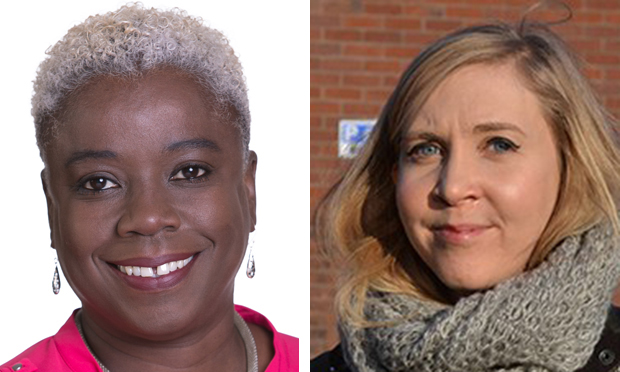 Two of Hackney's leading councillors have called on the Metropolitan Police to commit to changing its approach to policing the community.
The plea from equalities boss Cllr Carole Williams and community safety chief Cllr Caroline Selman follows a recent meeting at which comments from the borough commander on race disparity in stop and search caused "astoundment" in the Town Hall administration.
Cllrs Williams and Selman are asking for deep reflection from the Met on its institutional cultures and practices, in the wake of a report from youth-led police scrutiny group Hackney Account which illustrated low levels of confidence and trust in the force locally.
At the 23 June meeting at which the report was presented, Chief Superintendent Marcus Barnett addressed councillors' concerns on race disproportionality in policing, with Black people four times more likely to be stopped and searched than white people in Hackney, and nine times more likely under Section 60 powers.
He said that his officers are not racially profiling young Black men, saying: "If you are seeing a disproportionately high number of African-Caribbean young men being stopped for weapons, overwhelmingly it's because the young African-Caribbean men that we are stopping, we believe to be involved in violence, linked to gangs, have weapons on them and or are involved in drugs."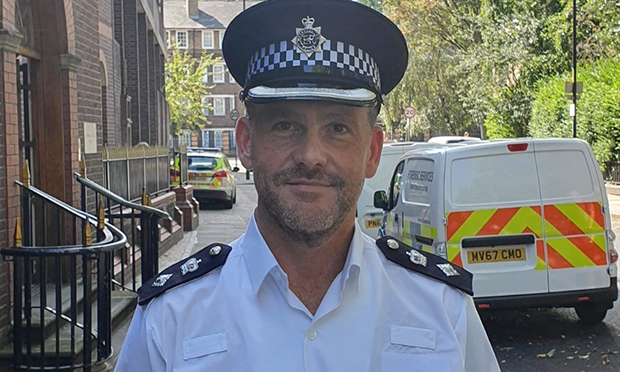 In a joint interview with the Citizen, Cllrs Williams and Selman spoke of the importance of the police going beyond "superficial tickbox training" on bias, pointing to the model of inclusive leadership training adopted by the Town Hall – a programme Williams described as "actively seeking out and recognising different perspectives while owning up to one's own biases and addressing them".
Cllr Williams said: "When Marcus spoke, he admitted that the police, when they carry out stops, it is based on belief. A belief that somebody is acting in a certain way, that they fit a particular description, that heightens police officers' suspicions.
"In that context, inclusive leadership would be recognising that people are different from the officer. That their behaviour might be different, for all sorts of reasons, including the lack of trust the community might have with the police service.
"They may well behave quite differently on the street, but there must also be a recognition that, culturally, people might carry themselves differently in public space, and an understanding about how we all use space very differently and how some communities might feel excluded from public space.
"Understanding that context is quite key for the police. It's not just about their own biases in terms of race or age, but understanding the difference we all bring to life and interactions that we have in the public sphere.
"Police need to get into the idea of recognising difference. Difference is good, it's not bad. If somebody walks down the street and looks different to you when they do so, it doesn't mean they're suspicious or are about to carry out a criminal act.
"We all need to be less defensive, recognise and accept that because of systemic racism, we have these implicit biases and learn how those biases affect the services that we deliver, question them and try to change them."
Selman echoed her colleague's points, calling for a "deeper cultural understanding" of how to approach policing, adding: "Stop and search under Section 60 [under which police need no reasonable grounds to stop and search an individual] in theory has a lot of guidance about how this can be used, but this comes down to a more invidious and intangible thing of how you interpret different situations.
"When you look at a situation, do you see a 14-year-old on a bike, or do you see something else, and why do you see that in that way?"
Williams spoke of her wish for the police to do more on inclusive leadership, pointing to the work done by the council under her brief of looking at the Town Hall's ethnicity pay gap and diversity across all parts of the organisation.
She added: "When you have diversity of opinion and diversity of thought, my hope would be that the police would approach tactics differently, because they recognise that we're all different, and we bring our differences out into the public sphere."
According to Met Police data, 85 per cent of its officers are white, as compared to 59 per cent of the overall population of its police force area.
City Hall figures show that, as at last year, approximately 17,000 officers in the Met Police have received training in unconscious bias out of 32,401 officers, 1,247 PCSOs and 1,880 special officers.
When asked recently whether his officers receive the training, Ch Supt Barnett initially said he did not think that they did, before later confirming that all new recruits do in fact have mandatory training on subjects including diversity, unconscious bias, and cultural community and race relations.
Both councillors highlighted and praised the work of Hackney Account, which has made a number of specific recommendations for change at the Central East Basic Command Unit overseen by Barnett, including improvements in body-worn camera use, "fundamental change" on accountability on racial disproportionality in policing, and independent evaluation of handcuff usage.
Use of handcuffs in the borough has increased 158 per cent over the past three years, according to Metropolitan Police data, with police confirming there is no separate approach to the handcuffing of a 10- to 14-year-old, adding: "Obviously we tailor ourselves according to if it's a young person, but a 14-year-old can often look like a 16, 17 or 18-year-old."
The Town Hall has now specifically asked local police to "take Account's recommendations forward, take them seriously and do them justice", according to Cllr Selman.
Addressing the spike in the use of handcuffs, Selman echoed Williams' wish for the police to have "engaged with the data rather than their thoughts, feelings and beliefs" at the 23 June meeting, characterising the discussion on stop and search and low levels of confidence in the police as a "lost opportunity".
She said: "We take partnership-working really seriously, but are really clear that we act as a critical friend, and in the role of scrutiny have a role to hold to account and to challenge.
"On the use of handcuffs, something has changed between now and three years ago on the prevalence with which it is being used, and it is a legitimate question as to why that is happening.
"We all understand that policing requires difficult judgment calls. Using handcuffs is something that has negative consequences to it. That needs to be understood as a serious measure with serious consequences. Within that context, it is right for there be scrutiny and challenge as to why its use has increased over a period of time.
"If it's happening collectively more, that suggests to me there is something institutionally happening that requires examination and explanation."
Selman also pointed to the local police "dropping down the table" on positive outcomes from stop and search, with Met Police data showing that over the past two years, 75.9 per cent resulted in no further action.
The community safety chief added: "We need to be able to probe and go beyond positive outcome data. In terms of our role as council, we can put in place the structures to make sure we are trying to scrutinise, but scrutiny is only as good as the information that is being brought to you to scrutinise.
"That requires openness and transparency to share information and openness to collectively understanding and challenging it, and a commitment not just to engage with processes but to be willing to get into the weeds of understanding what is going on with the data."
Calls have been made in recent weeks for a new and independent local working group which could effectively scrutinise the work of the police in Hackney, with the council now understood to be working with Account and the Hackney Young Futures Commission to examine what form an independent scrutiny function could take.
While Selman warned of the danger of setting up "too many different routes" of scrutiny, the councillor committed to working on how to co-produce "the best and most effective way" to hold the police to account, with buy-in from both council and community.
Account also has a number of asks for the council itself, including funding for mental health support for victims of police misconduct, the provision of local spaces for "emotional amnesty", and extra support for young people making complaints against the police.
The councillors also discussed calls made by Account and others for a "meaningful public apology" on past injustice, as well as the policy platform of defunding the police to fund other community services.
Ch Supt Barnett said that he was "sorry that the community hurts" in a recent interview with the Citizen, with Selman urging for an understanding of hurt to be accompanied by a commitment to "understanding what it is that we, and all of us, need to do better, and to understand why there are concerns about injustice".
Williams said: "You can't have an apology without actions behind it. That will undermine trust. For an apology to be real and to be sincere, the police will need to have a plan for how to move forward, how to mend those relationships with the community that they are a part of, to which they contribute.
"The police have to change the way they operate in order for that apology to be real, sincere and believed. They have to think about a different way of operating and delivering their services, and policing by consent.
"We don't have a government that recognises the role they play in this. Statements we hear from the home secretary embolden the police, so I'm not holding my breath for an apology any time soon."
Selman stressed the importance of properly funding a police service that had suffered cuts from central government, while approaching the policy platform of 'Defund The Police' as a recognition that the police cannot arrest and enforce their way to community safety, but that services such as the voluntary sector, early help or early years need proper resources in addition to the police, in a "levelling up rather than a levelling down".
Urging readers to watch the video of the 23 June scrutiny meeting, Cllr Williams said: "What was revealed at that meeting was the serious situation that we are all in. There are some really deep-seated problems here. It demonstrated there is a difference of opinion between the community here in Hackney and the police on perceptions of policing.
"We see that on the streets of America, where Black men are shot and killed and justification is that they are violent, resisted arrest and therefore we have to use brutal force.
"Over the last few weeks, there have been lots of conversations about differences and similarites about policing in America and the UK. The underlying assumption is that policing in the UK is vastly different to that in America, as police in America have guns and here they don't, but the tropes are exactly the same, and their use justify a form of policing.
"Those differences between America and the UK quickly melt away when seen from that perspective."
The Metropolitan Police was approached for comment on the 23 June meeting, with Ch Supt Barnett telling the Citizen that he contacted Cllr Williams yesterday for discussions.
Ch Supt Barnett added: "I am very much wanting to listen and learn and to improve our policing service for everyone.
"Along with senior colleagues and other officers at the Met's Central East Command, I am committed to working with the communities we serve in Hackney and Tower Hamlets and particularly to engaging with young people.
"Of course, this includes discussions about the use of stop and search to prevent and detect crime, and any concerns that local people have around disproportionality."