Hackney police's stance on race disparity in stop and search 'astounds' equalities boss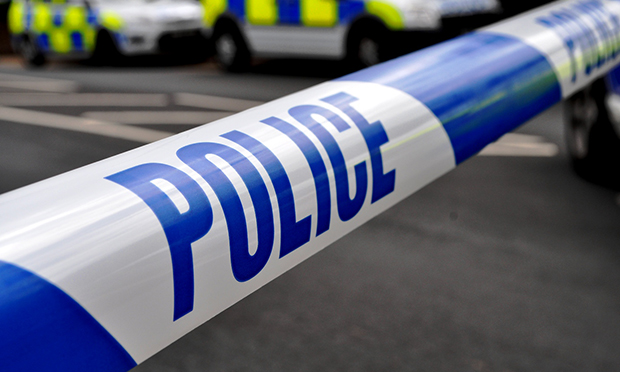 Hackney police's response to questioning on racial disproportionality in the use of stop and search in the borough was met with "astoundment" by councillors last night.
Borough Commander Marcus Barnett and Detective Chief Inspector Dan Rutland were challenged on statistics that Cllr Sharon Patrick, chair of the Living in Hackney scrutiny commission, said "do not show Hackney police in a very good light."
These include:
Black people being four times more likely to be stopped and searched than white people in Hackney, and nine times more likely under Section 60 powers, according to Metropolitan Police data
A 158 per cent increase in the use of handcuffs in the borough over the past three years, according to Metropolitan Police data
The second lowest level of agreement with the statement that 'the police can be relied upon to be there when needed' in London, at 59 per cent of Hackney respondents, according to the Mayor's Office for Policing and Crime (MOPAC)
Confidence that the police would treat everyone fairly, regardless of who they are, plummeting in the past three years, from 80 per cent agreeing in 2017 to 48 per cent in 2020, according to MOPAC
Barnett admitted that trust and confidence in police in Hackney is "low and lower than where I want it to be", promising to make every effort to build faith in his force.
Addressing the disproportionality figures, Barnett said: "When we talk about violence and when we talk about drugs in Hackney, there are a large number of African-Caribbean young men between the ages of 15 and 24 that are predominantly and tragically involved in violent crimes like robberies and involved in gangs.
"If you are seeing a disproportionately high number of African-Caribbean young men being stopped for weapons, overwhelmingly it's because the young African-Caribbean men that we are stopping, we believe to be involved in violence, linked to gangs, have weapons on them and or are involved in drugs.
"There is no getting away from the fact that a significant proportion of the people that we are working with and to reduce certain elements of criminality in Hackney is African-Caribbean men involved in violence and gangs. Part of that profile is involved in drug trafficking, using drugs, and county lines. We go where the intelligence is. We are not there racially profiling and going after young African-Caribbean men."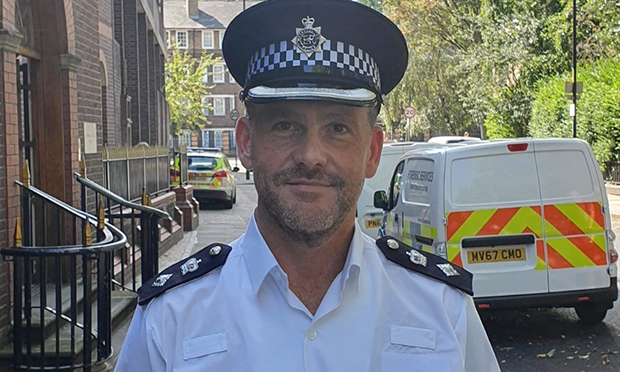 Barnett went on to point to figures showing robbery had shown a 40 per cent increase when he took on his post last year and has seen a two per cent reduction since then, with stop and search being "an absolute must" in tackling this sort of crime.
The borough commander accepted that while his officers "don't always get it right" and that stop and search is "not an exact science", the responsibility for why a stop and search has been carried out comes down to the individual officer's justification for stopping somebody.
According to a detailed report presented to the scrutiny commission by police monitoring group Hackney Account, many young people it has spoke to believe that they were singled out because of their race for "disproportionate or excessive treatment".
The report also shows that many young Black men believed they were stereotyped as gang members by police from a young age, which could have a "traumatic impact on their sense of identity".
Challenging the police chief's reading of the statistics, Hackney Account project officer Tim Head said: "I can't really believe I'm hearing these things from [Marcus Barnett's] statement. The commander's explanation for [disproportionality] seems to be that 'African-Caribbean' people, as he puts it, are going out there, doing the robberies, and doing more violent crime.
"Even if we accept that, and most of us would have real problems with it, the police's own statistics show that over 50 per cent of stops and searches are done for drugs, not for robbery. Drugs are not taken primarily by Black people."
The borough commander was speaking four days after a stop and search incident on Middleton Road hit national headlines, in which a handcuffed Black man appeared to be kneed in the head by an officer – later referred to the Independent Office for Police Conduct.
Speaking to the Citizen, Hackney Account researcher and campaign manager Emmanuel Onapa said: "I used to go to a college in Hackney and it is not unusual to see the police do things [like the incident on Middleton Road] to young citizens in Hackney. It's never happened to me, but I've seen it happen to my peers.
"For a lot of people, that's their first encounter with the system, and that sets the notion and the perception for everything else, be that education, criminal justice, healthcare, or getting a job – all aspects of society.
"It creates this narrative, a deep feeling, where the system is not really for us. If anything, it is against us."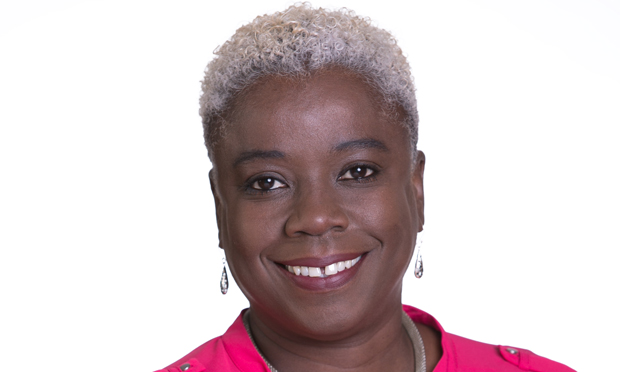 Account's report, praised for its detail by equalities lead Cllr Carole Williams, highlighted the feelings of powerlessness, exclusion and humiliation brought on by the use of handcuffs, a lack of trust in the police amongst young people, with many saying they would not call the Met to help them, and the lasting impact of the death of Rashan Charles following contact with a police officer in 2017, with the accompanying perception that the police "got away with it".
The monitoring group has now made a number of recommendations for local police, including improvements in the use of body-worn cameras, for Barnett's force to sign up to the Home Office Best Use of Stop and Search (BUSS) scheme, and for handcuff usage and its impact on community relations to be independently evaluated.
Account also made a number of specific asks of Hackney Council and the Met more generally, including council-run mental health support for victims of police misconduct, and a "meaningful public apology" from police for past injusticies, with cases to be reopened where appropriate.
Councillors at the meeting also raised concerns over the appearance in the stop and search data of a cohort of 10 to 14-year-olds, questioning what support was on offer for children who are stopped, handcuffed and searched.
Police at the meeting confirmed that there was no formal separate approach to stopping and searching a 10 to 14-year-old, with officers adding: "We shouldn't just be handcuffing people per se, there should be a reason for it. It sounds terrible, but the age is irrelevant. If the grounds are there, and someone could hurt you or themselves, then it is reasonable to do so.
"Do we apply the same process and style [as with an adult], yes we would. We explain the grounds of why we are stopping and searching somebody, and obviously we tailor ourselves according to if it's a young person, but a 14-year-old can often look like a 16, 17 or 18-year-old."
DCI Rutland stressed that, from his point of view, handcuffing a young person would be done to ensure safety of both the officer and the person being searched, speaking of his fear of a child panicking or putting drugs in their mouths as a result of being searched, while accepting that the police "may have to revisit" the handcuffing of young people given the mental health impact of this use of force detailed by Account.
Councillors at the meeting also warned of the potential for controversial Section 60 orders, under which officers can perform stop and searches without reasonable grounds, inflaming community tensions.
Since June last year, there have been 37 Section 60s in Hackney which have resulted in, on average, 15 searches.
About 20 per cent of those stopped and searched by Hackney Police result in a positive arrest and outcome.
Cllr Carole Williams said: "Over the last couple of weeks, the cabinet and mayor have been talking about community relations in light of the Black Lives Matter protests that have been taking place in London.
"I was hoping that the quality of presentation from the police would match that from Hackney Account. What I saw tonight was Account giving a really good presentation looking at the police figures to get beneath what's really going on here and talk about police community relations.
"In comparison, what I heard from the police was a description of how they police the borough based on beliefs and feelings, rather than stats and facts.
"Considering what has been taking place over the past few weeks, our reliance on facts and stats is something we really did need to respond with to the community, who have serious and growing concerns about police/community relationships. I'm not convinced this evening has done much to help that, and I think it is a lost opportunity.
"I hope [in the future] we can talk about the issues as they affect Hackney's communities and move away from some of the tropes that I have heard tonight that I have been astounded at."
Committee chair Cllr Sharon Patrick added: "The statistics for Hackney stop and search based on gender and ethnicity do not show Hackney police in a very good light. They show overwhelmingly that the police are stopping and searching young Black men.
"The commander says he is committed to Hackney and wants to turn things round – you can't go much further to the bottom. It would be really good if next year there was an upward trend in trust and confidence by the people of Hackney in our police. We do need the police to keep us safe."