Economy chief calls for greater protection for small businesses renting workspace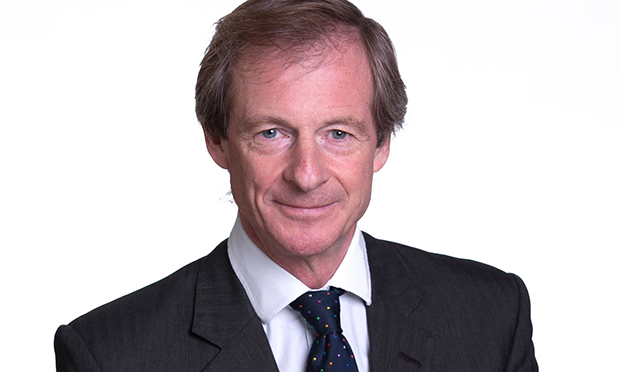 Hackney Council's economy chief is calling on the government to take "concrete, robust" measures to protect small businesses renting workspace after a group of Shoreditch entrepreneurs voiced their distress at finding their units padlocked earlier this month.
The occupants of Cleve Workshops said that, despite government legislation placing a ban on evictions during lockdown, they faced the prospect of eviction and demands for rent arrears from leaseholders Goswell Estates while being unable to trade.
Goswell has stressed that it was acting within the law, pointing to the fact that licence holders, rather than tenants, do not hold 'Relevant Business Tenancies' protected under the Coronavirus Act 2020, that businesses owed arrears predating lockdown, and that licensees had been signposted to the government's self-employment income support scheme and bounceback loans.
Licensee Sepehr Badiei said: "I have been renting my unit for six years now, being a good tenant and always paying my rent. My business is a hairdressing salon. 
"Since the start of the pandemic and the enforcement of lockdown, I was unable to run my business and therefore pay rent to my landlord.
"During this time I have found myself completely helpless as I was not eligible to receive any government support.
"On the evening of 1 June 2020, I returned to my unit only to find it with a new lock. As I live and work in the unit, I had no choice but ask a construction worker who was in the courtyard at the time to help me cut the lock and get in.
"The next morning on 2 June, I returned in the afternoon only to see the new lock installed on my door. At that point I called Hackney Council for support and they advised me to call the police."
Badiei and leaseholder Jasbir Singh Kala both agree that on arrival, police raised the issue of unlawful eviction under lockdown.
When approached for comment, Kala stressed that the padlocking of four units was not unlawful, claiming that licensees from three of the units had not engaged with him, with one other at the end of their occupancy.
He argued that Goswell needed to prepare all the sites to hand over to the head landlord and owner Cleve Workshops LLP in a vacant state in July ahead of planned refurbishment.
The Citizen has seen evidence that at least one business had been attempting to renegotiate a rent payment plan with Goswell while unable to trade during the crisis back in May.
Hoxton and Shoreditch councillor Steve Race said: "We're proud of the huge number of small businesses that make up Hoxton and Shoreditch's dynamic economy. I've been concerned about the poor way in which the Cleve Workshop tenants have been treated for some time, and have been working with them and the council to provide advice and support where we can.
"I'd call on the landlord to come to the table to reach an agreement with the tenants so that the renovations can go ahead, while protecting the small businesses that people have spent so much time and effort building."
Goswell provided evidence showing that owners Cleve Workshops LLP will be taking over 'vacant possession' of the workshops under court order in July, with Cleve also saying that they would not insist on licensees emptying their units at the end of their agreements with Kala, but would allow new agreements from 14 July.
Kala has said that Goswells is still waiting for "specific confirmation" that the freeholder does not require vacant possession of the units.
When approached for comment, Kala claimed that licensees were "angry" as Goswell had not waived rent arrears, adding: "I understand that the lockdown was a shock to businesses. We were very sympathetic to all our licensees.
"We also offered to assist them in navigating [government support] schemes and for those who sought this help, we were glad to provide it. We did not even raise the issue of rent owed until well into May after they had access to this support.
"If these licensees were worried about paying the rent during lockdown, they could have given one month's notice to leave at any time and there would have been no accruing liability. We are obliged by virtue of the court order to give vacant possession to our landlord on 13 July."
Cllr Guy Nicholson, who leads on the inclusive economy for Hackney Council, said that while he welcomed the extension of the eviction ban on commercial tenants until the end of September, the measures do not cover licence holders, who he said face "significant challenges due to their lack of legal protection".
Nicholson added: "Small businesses are the engine that powers our local economy, and we're determined to do everything we can as a council to support them through this challenging time.
"The council has deployed its resources to ensure that as many small businesses as possible have the support that they need. A £100 million support package for local businesses has been distributed over the course of the lockdown alongside lobbying government ministers for additional business support.
"However, we also recognise that there are businesses who are unable to access any support or who are struggling with issues such as insurance or rent negotiations with their landlord.
"Landlords need to be less hostile and show both compassion and flexibility to their tenants during this challenging time, but the government also needs to take concrete, robust measures to ensure that license holders are also included and are legally protected from further economic hardship.
"We will continue to support and champion the needs of Hackney's business community, including calling on the government to do more to support our small businesses throughout this difficult time and to extend protections to all businesses who are renting workspaces."