Town Hall housing boss warns 'job not done' on rough sleeping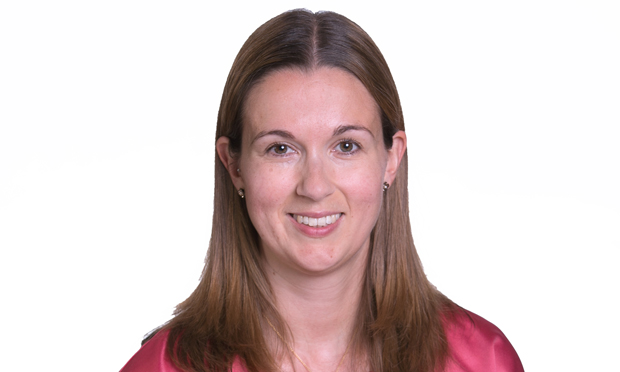 The Town Hall's councillor in charge of housing needs has spoken out on the challenges still facing the borough in helping to find sustainable homes for its rough sleepers.
The government instructed all English councils to house everyone sleeping rough back in March.
Hackney's greatest challenge at the time was finding suitable accommodation, with all of its usual options relying on shared space, forcing its outreach service to start from scratch.
However, finding accommodation for what is currently 170 people was only the first stage, stresses Cllr Rebecca Rennison, with the council subsequently doing the complex work of putting in place support for addiction, mental health, trauma and more.
Rennison said: "Being in a hotel room on your own, that in itself can retrigger trauma and be very difficult to manage. The very basics were put in place straight away such as hot food and essentials, but how do you then make sure you're delivering the ongoing support and engagement, and build a trusting relationship with an individual to keep working with them?
"We have had people come in who have been refusing that offer of support for a long period of time. The turnaround in people's lives has been amazing, and the fact we've got this opportunity to work with them.
"The next big challenge we face as we get into the winter months is that all of our normal severe weather accommodation will not be suitable this year, as it's all shared. The health risks over winter are that much more immediate of not getting people in and off the streets.
"Our severe emergency weather provision comes in any night it is forecast to go zero, where you usually open the doors wherever people can come in. People usually don't have to engage with us or give us any information, we just get people in. We won't be able to do that, so we're thinking ahead on what that provision looks like."
The Town Hall pledged in June that no rough sleeper currently housed in emergency accommodation will be asked to return to the streets, including those with no recourse to public funds (NRPF), having refreshed in February its 2018 manifesto commitment to end rough sleeping in the borough.
Of the 170 people the Town Hall is currently housing in emergency accommodation, around half would normally be supported into sustainable accommodation "relatively quickly", according to Rennison, for instance those who may have been sofa-surfing or have suffered a relationship breakdown.
The remaining half of those being housed currently have complex needs with whom the council will be prepared to work in the longer term, with Rennison saying that the council has been unable to successfully work with some in this group for years, until now, due to a lack of trust in the system.
Rennison said: "I completely understand that breakdown in trust. If you find yourself sleeping rough, you will have been failed by society as a whole and a number of services in central and local government, why would you want to work with us.
"I'm glad the government has moved on from Boris Johnson's slightly flippant remarks about building to fix this. It's not about bricks and mortar, it's about putting a support package in place."
The Town Hall is now waiting for further details on what the announcement from housing secretary Robert Jenrick of 6,000 new long-term homes for those taken off the streets during the crisis will mean for Hackney.
With thousands on the waiting list for a council home, Rennison said that along with supported housing for those with complex needs, the Town Hall will be using the private rented sector, and is lobbying the government to keep the increases in local housing allowances made from April, which makes housing people in the high-price rental market in Hackney more viable.
The housing boss went on to stress that without addressing the "particularly nasty policy" that is NRPF, by which you are allowed to work in this country without being able to access benefits due to your immigration status, rough sleeping cannot be solved.
Of the 170 being housed currently, 44 have no recourse to public funds. For those from within the European Economic Area, the council is able to put a pathway of intensive employment support in place, with those who find work able to also access housing benefit.
Helping those who fall under the government's NRPF policy, and especially for the group of six to eight people whose immigration status means they are unable to work, is a much more protracted process for the Town Hall, with some cases taking years to address.
The council has said it is now keen to work with other boroughs as well as homelessness charity Crisis to seize the opportunity to end rough sleeping once and for all, with Rennison admitting that a "small number" of people chose not to take up the council's offer of support or accommodation.
Cllr Rennison said: "The fact that we have a global pandemic and we still couldn't get everyone in and to engage, raises questions about what else we do. We won't be the only area that have that.
"We can't do nothing, there has to be something next that we try. People can be a bit self-congratulatory about it being job done. It's not. If even now we can't get everyone in, that shows how big the challenge is."