'Hackney is London's Springfield': Meet the Simpsons-inspired animator telling stories in stop-motion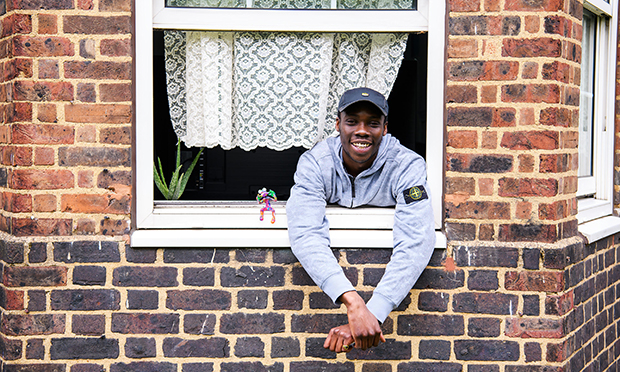 Every day, Lamide Olusegun chases his dream selling figurines in London's markets.
For the past four years, the 25-year-old animator has raised cash by trading handmade keyrings and figurines in Hackney, Camden, Brixton and Stratford.
After a 2019 internship at Disney making gifs, he decided to take his creativity to the next level and launched a fundraising campaign last month.
He now hopes to open Hackney's first stop-motion animation studio, dedicated to telling stories that represent the borough.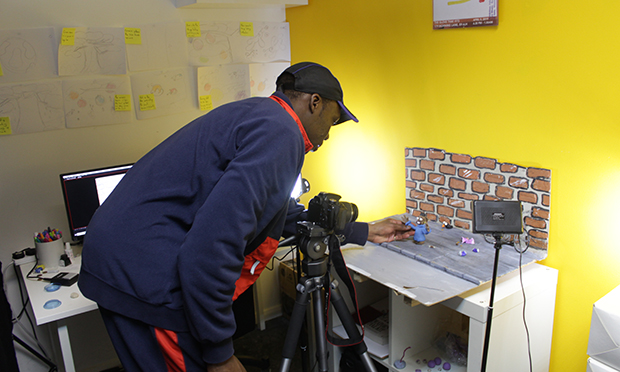 He said: "I have not seen the Hackney I grew up in on film or in animation. I have not seen the estates and the grimy Hackney animated.
"That's the kind of Hackney where people worry you're not safe, but people are drawn to the borough because of its roughness and its ghettos. I think it's what makes Hackney unique."
Born in Homerton Hospital, Olusegun went to primary school in Stamford Hill and, later, a community academy in Hackney Downs.
He went on to study art at BSix College in Clapton and at university in Surrey.
As a teenager, he hoped to be a footballer or a rapper. But a trip to Ethiopia and a year in Nigeria – removed from the distractions of home – made him realise this was not the life for him.
"I never realised how creative I was. I would rather draw, watch a film, read a book, animate and paint," he said.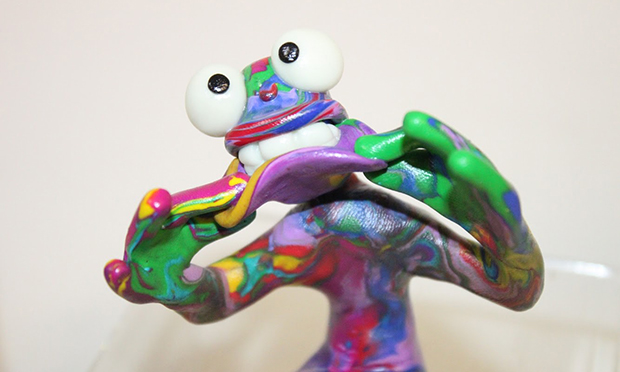 The realisation led him to create Lambs World: a society of aliens, called Lambs, who are afraid of expressing their individuality.
The Lambs are being kidnapped and turned into clone-like Sheep, despite the warnings of Moss, 'the Lamb who cried Sheep'.
"It's about being free and creative," Olusegun explained. "Each model is handmade, individual and unique.
"Young people today copy a lot of what they see. People are on their phones and on social media trying to impress others – when it is okay to be yourself."
Wallace and Gromit creator Nick Park, Aardman animations and The Simpsons have all influenced Olusegun's work.
"Hackney reminds me of Springfield," he said.
"It's a young borough, it's bubbly. There's always a story in Hackney that someone can relate to, and there's a real community. I want to show all the different types of culture, food, the way we talk, the slang, the dress sense."
He said: "There's inspiration everywhere. I'm inspired by a sunny day. You have to be childish, and curious."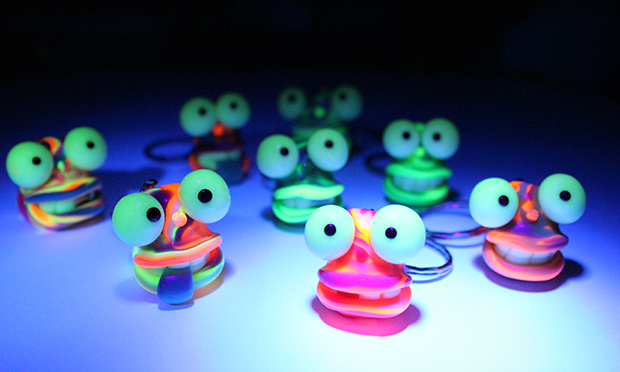 Olusegun hopes to eventually help other creative young people by offering animation apprenticeships, if his crowdfunding campaign is successful.
He previously ran art-therapy workshops at schools in Hackney and Tottenham, where kids learned to express themselves by creating figurines and drawing four-panel gags inspired by Charlie Brown.
He said: "Animation is art, but growing up, I thought it was all computers and software. It's really simple: a kid can get it, and everyone loves storytelling and listening to stories."
Yet animation is a painstaking business.
Olusegun can animate three to four seconds a day and one or two minutes a month. His stop-motion animations use 12.5 frames every second, but the most well-known in the industry use twice as many.
He said: "There's a lot of craftsmanship that goes into it. It can be quite long but it is really rewarding to see your model come alive on the screen after you have been there for hours moving it."
In five years' time, Olusegun hopes to have established an independent animation studio with multiple cartoons.
"A smaller Aardman just on the brink of becoming bigger than Aardman," he laughed.
But research published by City Hall this week showed a poor forecast for artists' studios.
The impact of Covid-19 on creative industries in London will cost the economy £16.3 billion, and has put 151,000 jobs at risk.
Yet Olusegun is optimistic.
"You don't need a huge amount of money to start a business, you just have to be very creative and resourceful," he said.
"If you have a bad day it doesn't mean what you're doing isn't good or that people don't like it. You just have to go back another day.
"What's the worst that can happen?"
You can donate to Lamide's fundraiser through his GoFundMe page
For more information on his work, visit lambsworld.com