Hackney domestic abuse service shortlisted for patient safety award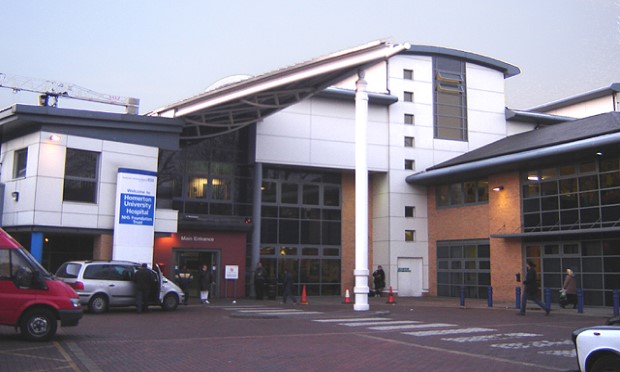 A Hackney service that advocates for domestic violence victims has been shortlisted for a Health Service Journal Patient Safety Award in recognition of its outstanding contribution to healthcare.
The Primary Care Multi-Agency Risk Assessment Conference (MARAC) Liaison Service is a nurse-led scheme jointly run since 2015 between City and Hackney clinical commissioning group, Hackney Public Health and the Homerton's Safeguarding Children Team.
The service was singled out for its "ambition, visionary spirit and the demonstrable positive impact the project has had on patient and staff", and is being held up as an example of an effective collaboration across organisations, built on trusting relationships and sound understanding of diverse communities.
Marcia Smikle, head of safeguarding children, said: "We are delighted to have been shortlisted for the patient safety award recognising the collaborative efforts and dedication of our team over the last 36 months to successfully deliver the Primary Care MARAC Liaison Service.
"We are committed to delivering improved outcomes for victims of domestic abuse, and to be chosen among the other incredible nominees is a wonderful achievement."
Primary Care MARAC liaison nurse Jessica Woods added: "This nomination has been a tremendous boost to safeguarding colleagues and we are sure it will bolster our continued efforts to improve our services locally."
The service ensures information about domestic abuse is sought, retrieved and presented to MARAC, which is a regular local meeting aimed at discussing how to help victims at high risk, with resulting safety plans shared with GPs.
The service's nurse, who also represents GPs on MARAC, is also said to have successfully advocated for victims, with the Homerton stressing this highlights the importance that particular health needs have in increasing a victim's vulnerability.
A spokesperson added that this can increase victims' vulnerability to continue in abusive relationships or compromise their ability to make safe life choices and decisions.
Local GPs have said that the service has left them feeling more "knowledgeable and supported" about the MARAC process, and confident that on a case-by-case basis they are able to discuss risks to their patients, and medical information is presented accurately to MARAC by a trusted and knowledgeable colleague.
Winners will be selected at an awards ceremony, which will take place virtually as part of the Patient Safety Virtual Congress and Awards in November 2020.
Advice on what to do if you or someone you know is at risk from domestic violence or abuse can be found below.
If you are in immediate danger, call the police on 999 right away. If it is unsafe for you to speak, you can make a silent phone call to the police by dialling 999 and pressing 55 when asked to do so.
If you are deaf, hard of hearing or have visual impairments, you can call the police in emergencies on 18000 or text 999 if you have registered for the Emergency SMS service, which you can find at this link – bit.ly/emergency-sms.
If someone's immediate safety is not under threat, you can report domestic abuse to the police by calling 101 or at this link bit.ly/report-domestic-abuse . If you are deaf, hard of hearing or speech impaired you can call the non-emergency textphone on 18001 101.
The Town Hall's Domestic Abuse Intervention Service (DAIS) can be contacted on 020 8356 4458 (Mon-Fri, 9am-5pm), e-mailing dais@hackney.gov.uk or visiting hackney.gov.uk/domestic-violence .
If you are concerned about the safety of children, you can call Hackney Council's Children and Families Service on 020 8356 5500 from Mon-Fri, 9am-5pm, or 020 8356 2710 outside office hours.
The National Domestic Abuse Helpline can be reached 24-hours a day for free on 0808 2000 247 or by visiting nationaldahelpline.org.uk .
You can reach the National Stalking helpline on 0808 802 0330 .
More information can be found at hackney.gov.uk/domestic-violence