Hackney Council announces two public artworks to honour the Windrush Generation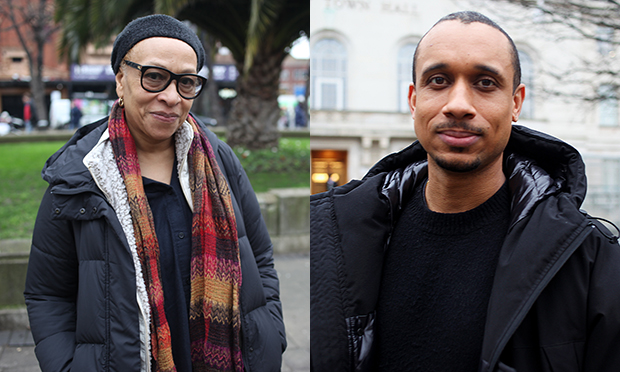 Hackney Council has revealed that two new public artworks will take pride of place in the borough next year – the first permanent monuments in the UK to honour the Windrush Generation.
Individual sculptures by Veronica Ryan and Thomas J Price were chosen by a panel of residents, campaigners, artists, architects and local councillors including Hackney's Windrush lead, Cllr Carole Williams.
Today's announcement comes on National Windrush Day, and follows an extensive two-year consultation process, as well as the recent anti-racist reckoning over statues and monuments across the world.
Thomas J Price will use photo archives and digital 3D scans to create a large-scale bronze sculpture which will be placed in the centre of Hackney, outside the Town Hall.
His larger-than-life physical representation of people from the African Caribbean diaspora will be a bold celebration of the legacy and cultural influence of the Windrush Generation, while also seeking to address the disproportionate lack of statues representing Black citizens in the UK.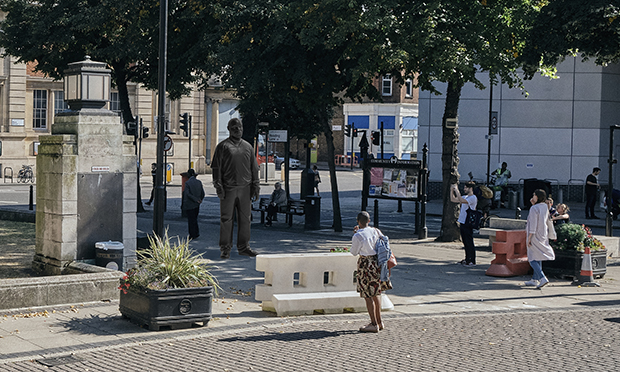 Price said: "This is an amazing opportunity to show how people connected to Windrush are part of the very fabric of this country. I feel honoured to be part of this celebration of its legacy, especially as my Jamaican grandmother came over as a nurse."
He added: "I am very excited to work with the people of Hackney on this project, and it's my hope that this piece will challenge social perceptions and receive engagement from audiences that are often left out of traditional gallery environments."
Veronica Ryan will create a series of large marble and bronze sculptures representing Caribbean fruit and vegetables.
On her inspiration, she said: "I have memories of going to Ridley Road Market with my mother as a child to buy fruit and vegetables, fabrics, and sewing materials. Little did I know, those early experiences would become essential material for my practice as an artist.
"I remember as a toddler during the 1950s the difficulties my young hopeful parents from Montserrat dealt with, navigating a new country and often inhospitable circumstances."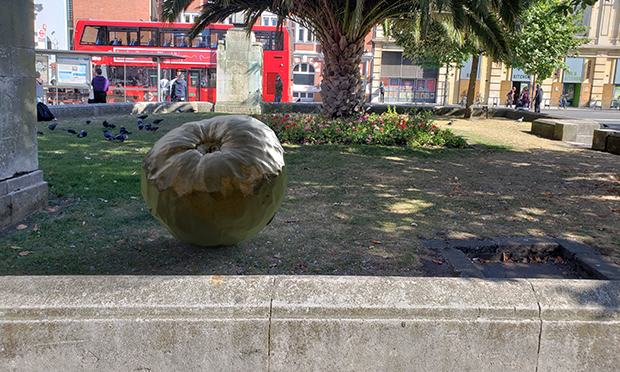 The council says the works are intended to serve as a permanent expression of solidarity with the Windrush Generation, a recognition of the hugely significant contribution they have made to life in Hackney and the UK, and to symbolise the ongoing commitment from the borough to provide refuge to worldwide migrants.
Cllr Carole Williams, the Town Hall's lead on Windrush, said: "To see Hackney become home to two new pieces of art belonging to two different generations of the Windrush community is something we take pride in."
She added: "We're proud to be home to one of the largest Black British populations in the UK and we're committed to recognising the ongoing contributions they bring through celebration, support and honour.
"The announcement of our Windrush artworks is another example of how we stand by those commitments and insist on visibility and gratitude to Black British people within our civic and accessible spaces."
Today's news follows the council's recent decision to review the role of statues and the naming of landmarks, street names, parks and other public spaces across the borough.
The Museum of the Home is also running a public consultation on the future of a statue above its entrance of Sir Robert Geffrye, a merchant involved in the slave trade whose money was used to build the museum's almshouses.
Mayor of Hackney Philip Glanville said of the new artworks: "Since 2018 we have been in conversations with cultural experts and our local community about the commission and the significance it brings to not only our borough but the story of Black History in the UK.
"While our commitment to this work has long predated the current debate about better and more diverse representation in the public sphere, we're proud, as we undergo our review of landmarks and naming of public spaces, to be able to make this announcement on Windrush Day 2020.
"It is a clear example of our ongoing efforts to reflect on and celebrate our migrant history, recognising it and Black History as an essential and valued part of Hackney and who we are as a borough."
In August 2018, Hackney became the first local authority in the UK to pass a motion regarding the Windrush Generation, pledging to oppose the criminalisation of Windrush families, calling for an end to 'hostile environment' immigration policies and vowing to support those affected by them.
The council's award-winning annual Windrush Generations Festival is now live online, featuring songs recorded by first-generation Windrush residents, an intergenerational storytelling project, and rare interviews with Caribbean migrants who worked for the NHS and Transport for London, courtesy of Hackney Museum and Hackney Archives.
The virtual festival can be found on LoveHackney.uk and the borough's Black History Facebook page.
For more information on the Windrush artworks, and the consultation process to choose them, head to hackney.gov.uk/windrush-artwork