Museum of the Home launches public consultation on future of Sir Robert Geffrye statue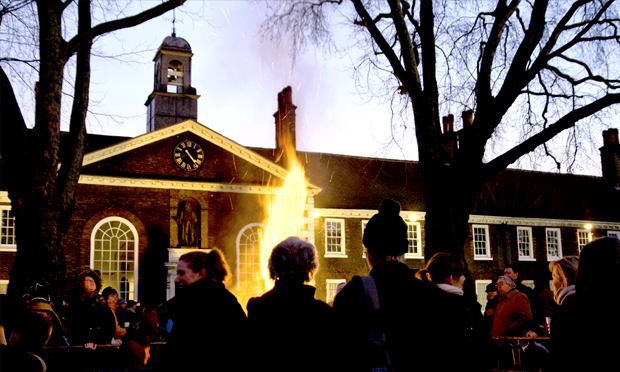 The Museum of the Home is inviting members of the public to have a say on the future of a statue of Sir Robert Geffrye that sits above its entrance.
The Hoxton institution, formerly the Geffrye Museum, is facing calls to take down the statue as part of global anti-racism protests sparked by the death of George Floyd.
Geffrye was a merchant involved in the slave trade, and his money was used to build the museum's almshouses in 1714.
His was one of the first names brought up when the council last week announced a review into landmarks and place names across the borough, along with 17th-century slave trader Sir John Cass.
A petition calling for the removal of Geffrye's statue has so far been signed by more than 3,500 people.
Sonia Solicari, the museum's director, said: "As the Museum of the Home we are aware of how surroundings impact both shared identity and a sense of self.
"Homes should be welcoming places of shelter and security, love and comfort. This is what we want the Museum to represent.

"We know that, for many, the statue of Sir Robert Geffrye on our building represents abuse, oppression and the history of thousands of enslaved people torn from their homes and families and forced to work in appalling conditions.

"We welcome this important debate and want to ensure the voices of our communities are heard."
The museum has added that it is "committed to anti-racism and equity, and to working harder to make our organisation more representative".
The consultation on Geffrye's statue is supported by the council, but is separate to its wider review, which will be established in the coming weeks and will involve residents, community partners and cultural historians.
A local charity was praised last week for its "good leadership" in acting quickly to remove a sign on its building featuring the name of Sir John Cass.
To have your say on the future of the Geffrye statue, head to surveymonkey.co.uk/r/geffrye-statue