Elective surgeries restart at Homerton Hospital with second Covid wave 'looming in background'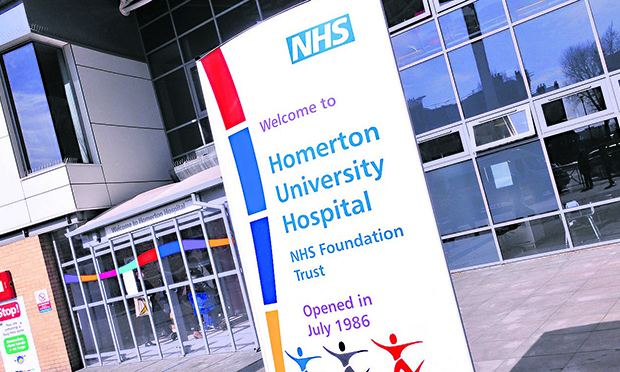 Pre-booked elective surgeries have started again at Homerton Hospital as surgeons and endoscopy staff that had been upskilled and "thrown into the frontline" of critical care return to their former routines.
As of yesterday, the last Covid death at the hospital was on 24 May. A total of 151 people have died, with 285 patients discharged.
There are currently 10 patients who are Covid-positive, two of whom are in critical condition.
This puts the hospital almost back to a normal footing, with a "slight easing" of visitor restrictions expected in the next few days, according to a spokesperson, though a second wave of the virus remains on medics' minds.
A Homerton spokesperson said: "A second spike is the elephant in the room. There's always that thing looming in the background – whether we start getting back to normal and have to clear the decks again. That's always going to be something that all hospitals are going to have to bear in mind.
"Having said that, things are in a more prepared situation, in that we know we can get our [intensive care] capacity up very quickly.
"We now have veterans who have adapted to those situations quickly, and the fallback of the Nightingale Hospitals if the capacity begins to grow very quickly."
Visitors have been unable to access the hospital except under the strictest of terms since 23 March – for instance, for a partner of a woman in labour, or a parent signing in to see a child.
Hospital bosses are now waiting for clarity from the government on guidance around face masks, including on the distinction between face coverings and surgical masks, and specific guidance for those who wear a burqa or niqab.
In the course of the crisis, the hospital has been operating on a "major incident" basis every day, going from around half a dozen intensive care unit (ICU) nurses working a 10-bed ward, to 25 critical care nurses supported by upskilled staff.
Junior doctors worked as healthcare assistants, physically turning patients every few hours, and all while wearing cumbersome PPE, described as "like being on a scuba dive".
It is understood that 70 per cent of the Homerton's outpatient workload has continued to be dealt with by consultants during the lockdown, 80 per cent of which has been conducted virtually – a situation which the hospital has said is "maybe setting the scene for the future".
As surgeries restart, the Homerton will be attempting to regain its track record of waiting times for surgeries – the average waiting time for an orthopaedic surgery at the hospital was six weeks before the crisis – but warn that regaining lost ground will be a "slow process".
The spokesperson added: "Emergency surgery has been going on throughout the whole crisis, but the real workload for our surgical staff is of course the people that have chronic problems, have been waiting and need to come in and have routine surgery.
"Of course, for the individual it is not routine at all, it's a big thing. A lot of people are suffering and in pain and discomfort from the chronic problems they have, be it orthopaedic or gynecologicial or urological.
"There is always a fear that the longer somebody waits for a surgery, the more issues clinically can arise. Obviously our aim would be to try and resolve this as quickly as possible, and start trying to get people back as quickly as possible."