Online delivery service for local shoppers set to launch in Hackney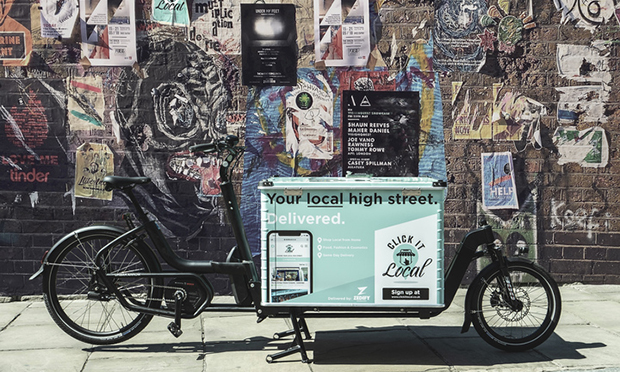 An online delivery service whose aim is to help local independent shops compete with the likes of Amazon is to launch in Hackney this week.
Click It Local has already signed up over 100 businesses after starting in Cambridge last month, and aims to match the "speed and convenience" of bigger retail giants.
The service will operate across Hackney, with a number of businesses already on board. These include Five Points Brewing, Climpson & Sons, Howl At The Moon, La Bouche, Le Bun, Modest Merchant, My Lady Garden, Norah's Brownies, Paper Dress Vintage, Rebel Rebel and Rejuce.
Click It Local founder Steven Koch said: "The past decade has been a tricky time for local London shops, with many struggling to stay afloat due to competition from bigger online businesses.
"With the added, sudden challenge of Covid-19, many independent shops in London have been badly hit. As shops begin to reopen, we want to support local businesses with an additional stream of revenue and continue to offer the choice of shopping local to the consumer."
"I love shopping locally, so I wanted to find a way to offer the local high street virtually to its community in one place online, as well as help small shops offer the same level of speed and convenience that today's online customers have come to expect."
The service is also expanding into Brighton, and is expected to be available in Edinburgh later this summer.
An app is scheduled for next month but customers can start ordering now through the website. 
The delivery charge is a flat £3 if you order from one retailer, but you can order from multiple retailers at the same time, with each one adding £1 to the fee.
Koch, who already runs a digital retail agency, is calling for local shops to sign up and for the community to support them. 
He added: "Through Click It Local, communities are rediscovering their local high street and it's amazing to be able to recreate the individuality of London through the virtual high street.
"Our aim is to ensure we can all continue to shop local, support independent shops and provide for the local community."
To find out more, head to clickitlocal.co.uk