Plan to scrap free travel for under-18s is an 'attack on our children', says Jennette Arnold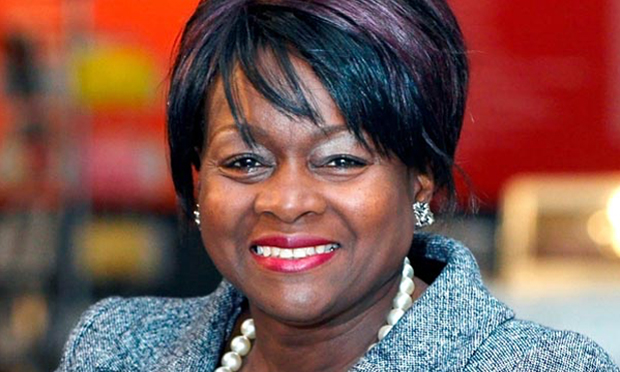 A government plan to withdraw free travel for under-18s as part of its £1.6 billion bailout of Transport for London (TfL) is 'nothing short of an attack on our children', according to Hackney's City Hall representative Jennette Arnold OBE.
The local London Assembly Member joined the capital's mayor Sadiq Khan in calling for a rethink of the proposal, which she says will heap even more pressure on disadvantaged households.
Local authorities have a statutory obligation to provide free travel to and from school for children who qualify, but TfL has historically paid for the concession.
In a recent letter to transport secretary Grant Shapps, Khan raised concerns over the "equality impact" of the plans and the impact it would have on local councils if they were expected to pick up the cost.
He estimates that 30 per cent of children who currently travel to school by bus are eligible for free travel.
Two weeks ago, the government promised that special arrangements would be made to ensure those children will still be able to get to school at no cost.
But Arnold says families are in a state of uncertainty, just as schools are reopening, because the government is yet to elaborate on what these arrangements will be.
She said: "The government's plans to revoke free travel for under-18s in our capital is nothing short of an attack on our children and they need to be urgently taken off the table.
"We have heard no update on the special provisions they have promised to make for children legally eligible for free transport to get to school. In any case, there are many children from disadvantaged backgrounds who would still find themselves excluded from this scheme."
The criteria for children to qualify for free travel includes their geographical distance from school, which Arnold fears will shut out some of those most in need of the scheme.
Hackney has the third highest level of child poverty in the UK, according to the latest figures, with 48 per cent of children in the borough living below the poverty line in 2017/18.
Arnold said: "In the midst of a global pandemic, the government should be doing all they can to support families, particularly the most vulnerable. Instead they are burdening them with further financial uncertainty."
The Assembly Member also railed against other "punitive" conditions attached to TfL's bailout, including restrictions on the use of the Freedom Pass and the 60+ London Oyster photocard.
She added: "City Hall is right to call upon ministers to go back to the drawing board and work up a solution that doesn't needlessly punish Londoners for doing the right thing and following lockdown guidelines."
Lockdown measures have led to a dramatic fall in income for TfL of around 90 per cent.