Abney Park Cemetery celebrates 180th anniversary with double bill of virtual talks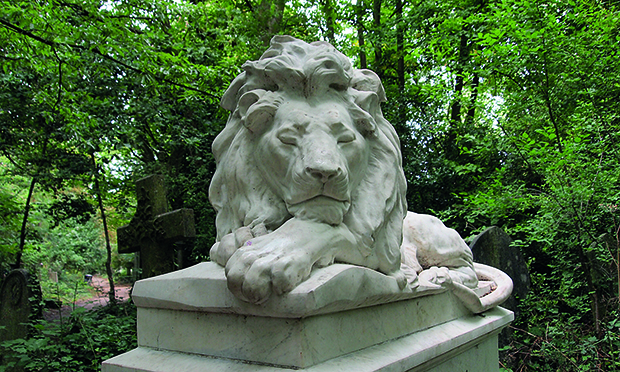 Stoke Newington's historic Abney Park Cemetery today celebrates its 180th anniversary with two virtual live talks.
The cemetery's gatekeepers at Abney Park Trust have been providing free online treats to mark the birthday, and those continue with this evening's double bill.
Kicking off at 7pm, local historian Alan Gartrell will cover the 1840 book Cemetery Interment by George Collinson, the first secretary of the company responsible for Abney Park Cemetery. It will go into the where, who, whys and hows of the park and its formation.
Cemetery guide Sam Perrin will then give a talk about the suffragette history of Abney Park, looking into personal stories and the wider context of the women who fought for their rights and are now laid to rest there.
You can register for the hour-long event here.
The talks will be followed by a Q&A session, to which audience members can submit questions beforehand or during the live stream.
Abney Park Trust chair Tom Walker said: "Abney Park is a wonderful community resource and urban nature park in the heart of Hackney.
"As the volunteer Trust, we work hard to promote the history and wildlife of the park.
"We want to encourage people to visit the park in these tough times. These events give a chance for everyone to learn more whether they can visit or not."
The 32-acre cemetery opened on 20 May 1840 to accommodate London's dead as inner city graveyards began to overflow.
It is one of the 'Magnificent Seven' Victorian garden cemeteries in London, and home to a local nature reserve as well as woodland memorial park.
Last Wednesday, Dr Romany Reagan outlined the artistic creation behind garden cemeteries, and how carefully designed landscaping and stonework were used to create beautiful havens of remembrance. A recording of Reagan's webinar is available to watch right now.
On top of the live talks, other local experts have recorded podcasts of walking tours on the history and ecology of the park, which was originally laid out as an arboretum featuring 2,500 plant varieties.
These include an exploration of the cemetery's natural wonders, led by arboriculturalist Russell Miller of the Tree Musketeers, and a performance of the life story of Frank and Susannah Bostock, a famous travelling circus and menagerie couple who are buried in the grounds.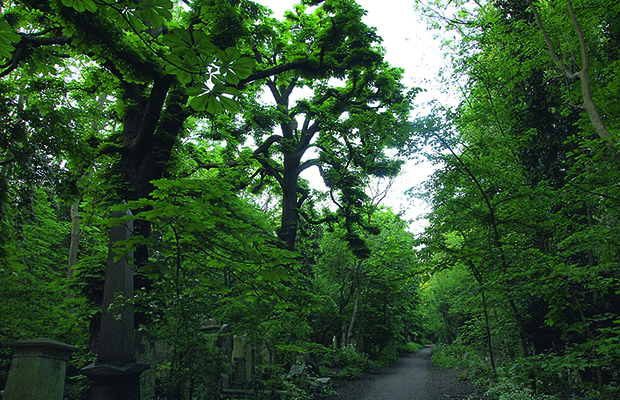 The Trust has also uploaded recordings of the park's dawn chorus, courtesy of its many feathered residents.
All these activities are helping to support a fundraising campaign launched by the Trust in light of the pandemic, which has meant the suspension of its usual events and a drop in income.
Last year, the Trust ran 30 tours, talks and community engagement events on site and hosted 40 nights of theatre productions, reaching more than 7,500 people.
Its fundraiser has hit almost £10,000 to date, allowing the charity to sustain itself during lockdown and continue with its work, ready to resume a full range of activities when it is safe to do so.
On another positive note, the council recently recommended the approval of a £4.5 million investment in the park over the next three years, as part of its ambitious restoration plans.
The council and Trust successfully applied for funding from the National Lottery, with the Town Hall also providing a significant chunk of cash.
Proposals signed off by cabinet last year include a new building with a café and events space, an accessible entrance on Church Street, and more refurbishments to the historic chapel, which could host weddings, stage productions and community get-togethers.
Walker said: "The Trust is delighted to see the significant works to the park reach the next stage of approval. We look forward to working with the council towards work starting on site next year.
"In the meantime, we will continue our activities and community engagement."
For more information on Abney Park Trust's virtual events, head to abneypark.org/virtual-events
To register for tonight's double bill of talks, visit the Eventbrite page here
To donate to Abney Park Trust, visit its fundraising page here