Community garden works to recover from break in and burglary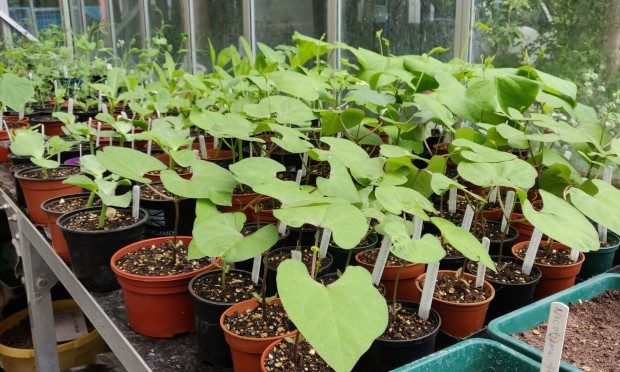 A Hackney community garden that offers a safe space to people with support needs is working to bounce back following a burglary.
St Mary's Community Garden announced on 2 May that, just as it had begun to trial a delivery service for gardeners vulnerable to coronavirus, it suffered a break-in, losing food plants intended for self-isolators across the borough.
The garden lost tomato plants as well as a number of pots, and is now seeking donations to help replace the items and increase security, in order that staff may feel safer and losses may be avoided in the future.
Community projects coordinator Siobhán MacMahon said: "Thankfully the break-in was not as bad as we first thought, although some things have been stolen and staff have noticed people trying to come into the garden on other occasions.
"We've been struggling to diversify our small charity during the pandemic lockdown due to the nature of our work and client groups.
"One of the main things we're working on at the moment is trialling deliveries for local gardeners who are vulnerable to coronavirus. If you would like to support us with that we would really appreciate it!"
You can support St Mary's via its Localgiving page at this address.
At present the garden reaches 120 people a week through horticulture, with gardeners of all ages, ranging from 20 months to 87 years old.
For over 25 years, it has provided therapeutic horticultural placements for disabled and disadvantaged people, as well as offering training in gardening and 'growing your own' to community groups and individuals. Locals can also buy its organically grown produce and plants.
Hackney Mayor Philip Glanville said: "This is a terrible piece of vandalism on an incredible community asset and garden in Hackney.
"I hope residents, businesses and those donating plants will consider supporting St Mary's Garden at this difficult time. They do so much to provide services and wellbeing to the vulnerable."