Parking controls in Stamford Hill suspended on sabbath after Town Hall settles legal case with local resident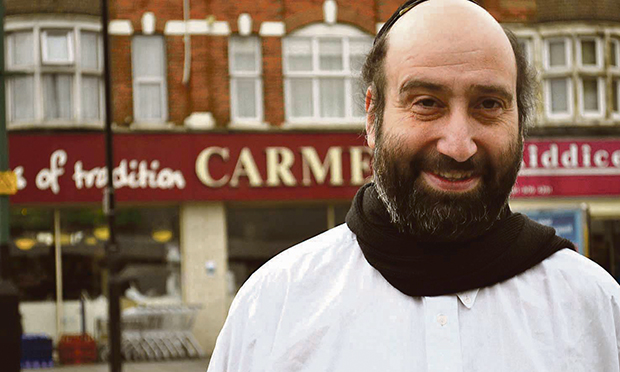 Hackney Council has suspended parking restrictions on the Jewish sabbath in parts of Stamford Hill after settling a legal case brought against it by 83-year-old resident Miriam Rothschild.
The agreement means enforcement has been temporarily halted from 4pm on Fridays and all of Saturdays while the Town Hall carries out a statutory consultation on the design and hours for the controlled parking zone (CPZ) covering the area.
It is understood that options to be considered are reducing parking restrictions to between 10am and 12pm on weekdays, and suspending them entirely during religious holidays.
Around half of the population in Stamford Hill are Orthodox Jewish or Muslim, many of whom visit local synagogues and mosques several times a day.
During sabbath and other festivals, Orthodox Jews are not allowed to buy parking permits, either with cash or by mobile phone, or to move their vehicles.
A report by the council last year found that 62 per cent of those who responded to a previous consultation on extending Zone T were opposed to any parking controls, but despite this, the plans were approved.
A family member of Miriam Rothschild said on her behalf: "Although she doesn't own a car, she was deeply offended that the community's views appeared to have been completely ignored by the council so that her family have to pay when her grandchildren visit during our Jewish festivals and when she is taken to the synagogue on the Sabbath.
"We are hopeful that they now have a better understanding and respect for our religious and cultural practices."
Stamford Hill councillor Simche Steinberger, who filed a detailed witness statement in the proceedings, added: "During the public consultation we explained to the council repeatedly how the scheme affected us and amounted to indirect discrimination against practising Jews.
"Whether it was their enthusiasm to harvest parking revenue or for some other reason, Hackney just seemed to pay lip service to our concerns and went ahead despite wholesale community opposition."
The Town Hall's transport chief Cllr Jon Burke refutes this, saying all contributions to the consultation were "carefully considered" in order to "manage the increased demand for parking in the area and minimise the impact on the community where possible".
Burke added: "Parking controls are important because they encourage people to make short journeys on foot or by bike, reducing traffic congestion and pollution, and they keep areas accessible for all residents."
Rothschild's court action was made possible after her legal team, led by local solicitor Bill Parry-Davies of Dows & Co, agreed to represent her on a 'no win no fee' basis.
The council has agreed to pay Rothschild's legal costs, as well as its own.
Parry-Davies said: "Public bodies must have due regard to the impact of their decisions on minority interests, like religious and other communities.
"There was very little evidence that Hackney had done so when the parking restrictions were imposed.
"It has taken months of litigation but I am hopeful now that Hackney's new thinking, and its implementation of the court settlement's terms, will help heal the hurt and antagonism which its original decision caused."