Coronavirus: Town Hall launches volunteering hub to harmonise local efforts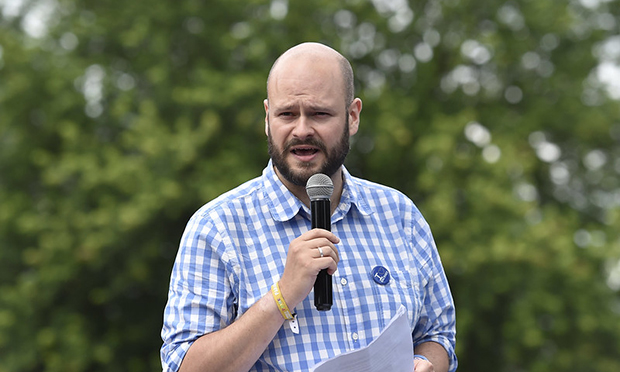 Hackney Council has launched a volunteering hub to help coordinate the various local efforts that have sprung up in response to the coronavirus crisis.
The Town Hall has been working with its local partners in the charity sector to formulate the hub, which can be found at volunteering.hackney.gov.uk and asks people to sign up by filling out a web form.
Mayor of Hackney Philip Glanville says the system will ensure local support can be provided in a "robust, safe and sustainable way".
In a message announcing the launch, Glanville said: "Over the last few weeks, there has been an incredible outpouring of support from local residents, via local mutual aid groups, as well as our brilliant, established voluntary and community sector.
"Last weekend I leafleted with my local mutual aid group in De Beauvoir, and saw for myself the difference these grassroots efforts make in terms of connecting people and providing tangible support for those who may otherwise feel very isolated and alone.
"Across the borough they are making a huge difference, working often alongside local councillors to serve our community in new ways.
"We know that the impact of coronavirus is going to be felt for a long time, and as a council our priority is to help to coordinate local support in a robust, safe and sustainable way that complements our own services, to make sure that it reaches our most vulnerable residents."
The web form that would-be volunteers are required to complete asks applicants about capacity, experience, and if they have undertaken a criminal record check (DBS).
The Mayor says the form will enable the council to "allocate roles safely and appropriately", adding: "It's really simple to do and I have already signed up."
The Town Hall is also launching a helpline for those affected by coronavirus, particularly those self-isolating and "potentially cut off from help".
The helpline number is 020 8356 3111 and runs from 8am until 5pm from Monday to Friday.
Staff operating the helpline will take details of residents' needs and feed these back to statutory services and the volunteering hub to help the council and its partners respond as effectively as possible.
If residents have immediate medical needs or concerns, they should continue to call 111 – or, in an emergency, 999.
Residents who want to make a financial contribution can donate to Hackney Foodbank, which urgently needs donations. You can give money online to avoid unnecessary social contact at hackney.foodbank.org.uk.
The council is working on introducing a dedicated fund to support other organisations in the borough helping our community at this time.
Mayor Glanville added: "I'd like to again thank everyone across Hackney who is pulling together to help their neighbours, socially distance and support the NHS.
"The community spirit on display continues to inspire all of us at the council, where we remain focused on delivering the key services we all rely on."
You can find more information on the council's response to coronavirus on its website here