Coronavirus: Town Hall data on vulnerable residents reveals scale of local impact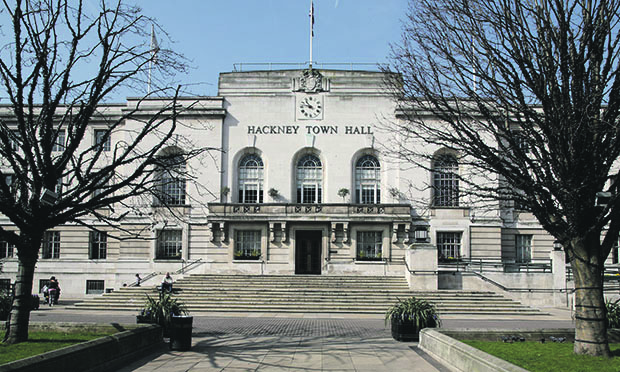 The Town Hall has moved to identify local people most vulnerable to the health and economic impacts of the coronavirus crisis, revealing the scale of the challenge facing the borough in the weeks ahead.
A live view of the most at-risk cohorts in the borough was compiled and released by the council's data team HackIT, with the Town Hall's methodology shared openly in order that other local authorities can "move faster and deliver better results".
The data, which was correct at 20 March, shows that 12,500 households in Hackney are considered "particularly vulnerable" to Covid-19, with 25,000 workers considered to be in the same category in terms of the pandemic's economic impact.
Rob Miller, director of ICT at Hackney Council, said: "We have a long-standing commitment to working in the open and working together with our colleagues across the wider local government community to help improve services for our residents.
"This is now more important than ever, so that we can support our residents and businesses in the face of the unprecedented crisis presented by coronavirus.
"Sharing our thinking, methodologies and the work we deliver, and developing this together with peers, means that we can move faster and deliver better results for Hackney and councils elsewhere."
The data was compiled with a mixture of council stats, including housing benefit, council tax, Hackney Homes and adult social care data, as well as data held by the council's children's and families services and those who receive assistance with bulky waste collections.
Also fed in were external figures on the price paid for houses from the Land Registry, and statistics from residents' energy performance certificates and tenancy deposits, with each household listed under a Unique Property Reference Number.
To refine the numbers, HackIT is intending to include parking data, figures on sustainment of tenancies, free school meals and information on those living in temporary accommodation with underlying health conditions.
The dataset is not exhaustive, with a briefing pack on the council's approach noting that figures are not available for families living in temporary accommodation outside the borough.
Samir Jeraj of Hackney Green Party said: "The scale of the coronvirus challenge is massive, as these numbers show. Locally, we should all be thinking about how we can best support the response. Community groups have vital skills and knowledge that can be put to use in identifying and protecting the most vulnerable.
"One group of people not explicitly mentioned in the briefing are the families the council has housed outside of the borough. It's vital that they are supported too and not allowed to fall through the cracks."
When questioned on what support is being put in place for these residents, a Town Hall spokesperson added: "Hackney Council is working hard to make sure that we are supporting our residents at this enormously challenging time.
"Across the council teams are taking steps to ensure that we can continue to provide the most critical services that our residents need, and in particular to make sure that we are helping the most vulnerable.
"Our teams are working hard to support all of our residents, including those who are placed in temporary accommodation."
The Hackney Women's Equality Party (WEP) said that it was "encouraged" to see the work being done by the Town Hall to assess the likely local impact of the virus, though identified as a "glaring omission" in those considered vulnerable women and children experiencing domestic abuse.
The WEP added: "It is by following a data-led process that will help inform the council on how best to anticipate the amount of resources required to tackle the pandemic as it grows.
"We look forward to seeing HackIT include this additional data and statistics, and are happy to work with them to better assist the Council through these difficult times."
The party also sounded a warning on the gendered impact of parents being out of work due to their caring responsibilities and key and care workers being disproportionately female, calling for the Town Hall to also take these factors into account in their data.
The Town Hall has said that its current focus is for categories on vulnerability to stay "as broad as possible" as it works to put in place support for those who might need it.
Other people who may not show up in the figures are those who only appear on council tax databases or on the electoral register, with the council left unable to assess their income status, if they have children or whether they are living in Hackney.
According to council figures, the 12,500 households, all of which contain only one adult, are considered "particularly vulnerable" if they are aged 70 or over, have a person living with them with a disability or health condition, have been identified as a vulnerable household through their council tax payments, or are in receipt of adult social care.
Of this group, 4,620 are considered particularly at risk by the Town Hall due to the fact that they live alone and receive no social care support, with social isolation identified as potentially having "a big impact on residents who have been 'just getting by' and placing considerable extra demand on adult social care".
Adding an extra dimension to the problems faced by the council are poor living conditions in the borough that increase the likelihood of the virus spreading, particularly in houses with multiple occupants (HMOs).
According to the Town Hall, there are likely to be up to 3,000 unlicensed HMOs in the borough beyond the 2,300 that it knows about.
There are also just over 4,000 people over 70 living alone in Hackney who survive on a low income, with the Town Hall's briefing document noting that the borough has some of the highest pensioner poverty in England and Wales.
The document also warns of the acute impact of loneliness on disabled people and those with health conditions forced to self-isolate, with Sense UK saying that 50 per cent of disabled people already say they are lonely, with a quarter feeling lonely "every day".
The Town Hall warns that the pandemic's impact on the known 6,680 people living in single adult households with disabilities (with 5,140 on low incomes) could be further exacerbated, with an identified potential that existing support networks could be "compromised".
The figures reveal that 77 per cent of disabled people living alone in Hackney live on a low income, as they receive housing benefit and/or support paying their council tax, making them vulnerable to both the health and economic impacts of the crisis.
Darren Martin of Hackney Liberal Democrats welcomed the collation of the data, calling it a "good start" in the identification of the vulnerable in order that they could be paired with support services, while calling out central government for "not doing enough" to protect the 25,000 people in the borough who are self-employed.
The self-employed amount to one in six workers in Hackney, according to the Town Hall, classed as "particularly vulnerable to the economic impact" of the pandemic due to the fact they are not eligible for statutory sick pay with their businesses likely to lose trade.
Just over 2,000 households in the borough with a self-employed adult are already on "relatively low incomes", according to council figures.
Martin added: "The data will rightly guide the council and other support services to the most vulnerable, and immediately form a plan to best protect the over-70s and disabled people living alone, some of whom are not currently receiving any social care, and the 25,000 residents in the borough who are self-employed that are going to suffer the immediate impact of having to close.
"We join calls from the Mayor of Hackney and others for the government to immediately put more support in place for the self-employed who are very worried about their situation."
The Town Hall added: "The council will always work in line with the UK's Data Protection Act, and even in urgent times like these we take the ethical and responsible use of data very seriously.
"We are continuing to make sure that we are fully compliant with data protection rules, which include the ability to share data with partners in health, so that we can respond to Coronavirus effectively and make sure that we are supporting our residents, especially the most vulnerable.
"The work we've done here to collate this information has given us a starting point for a central, single source of truth. This includes names and addresses of the people we have identified and what flags them as vulnerable.
"This means we're now in an excellent position to share this with services who need access to this information and to continue to build out this data source by including other service specific data, previously held in silos."
The full briefing document can be found here.