Coronavirus: 'Sleepless nights' at St Joseph's as hospice struggles with mask shortage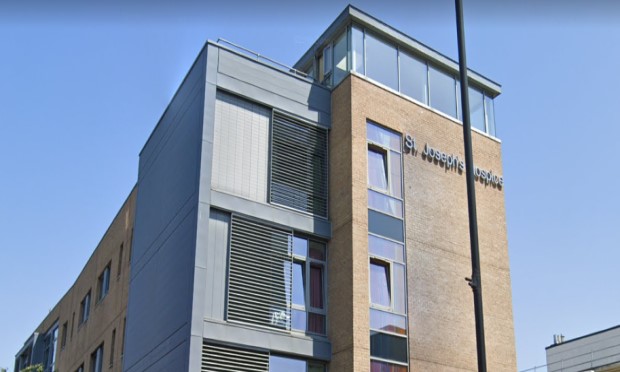 Staff at St Joseph's Hospice are having "sleepless nights" with anxiety as the organisation struggles to source masks and protective equipment for its staff.
The centre, which provides essential palliative care to over 2,100 people a year and support to almost as many families and carers has, like other organisations, suspended many of its face-to-face community services as a result of the coronavirus crisis.
While those of its staff who can are working from home, the hospice's 80 nurses are left without key equipment during the outbreak, with attempts to source face masks in particular proving "challenging" at the current time.
A spokesperson for St Joseph's said: "We have a tiny bit of sanitiser, but just not enough, and we don't have any masks.
"The head of our stores department is having sleepless nights, as they have personal responsibility for getting equipment for the staff and they just can't get anything.
"We're trying all our usual routes and others, and just not getting anywhere. It is a general supplies issue – all hospices are in the same boat.
You can donate to St Joseph's Hospice, which has cared for people with terminal illnesses for over a century, here.
It is understood that there are currently no confirmed cases of COVID-19 at the hospice, though in terms of best practice on self-isolation government guidance currently draws no distinction between those who have flu-like symptoms and the virus itself.
The hospice also praised Hackney Council for its "fantastic" support, revealing that the Town Hall has allowed all its staff members roadside parking during the crisis, with those working at St Joseph's given permits to alleviate worries about not being able to get in to work or about bringing the virus into their workplace from public transport.
Click here for more information on coronavirus. 
Click here for up-to-date stay-at-home advice.