A plea to parents: 'Kindness to strangers can be measured precisely – it is two metres'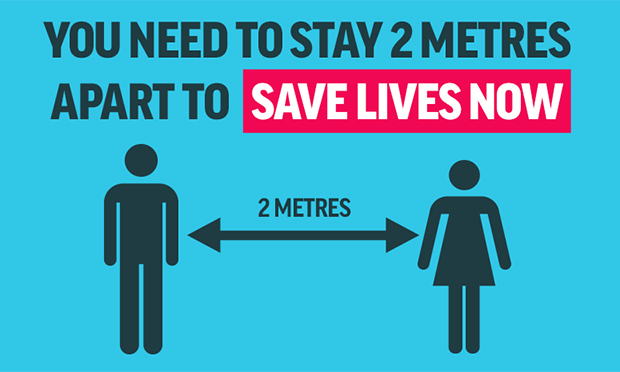 I am a fit 56-year-old who goes for hour-long runs several times a week. I need to do this as my heart was damaged by cancer drugs I took 11 years ago, and exercise helps to keep me as healthy as I can be.
My heart condition also makes me vulnerable to Covid-19, so I need to be very strict about observing social distancing rules.
When I was out running this weekend in the park, I was pleased to see so many people of all ages taking exercise. Most fellow joggers were considerate and maintained the recommended two-metre distance.
This was not the case, however, for many families, who spread out across pavements and walkways so that it was very difficult to pass at a safe distance.
Some parents were also not very careful about keeping small children from running around, and I had to jump to avoid contact with several toddlers.
I'd kindly ask you please, if you are out and about in family groups, to pay attention to those around you and keep your group to one side of walkways so that others can pass safely.
You or your child could unwittingly be wielding a deadly weapon at people like me who need to exercise to maintain fragile health.
Recent analysis by the NHS showed that 37 per cent of those requiring intensive care for Covid-19 are under the age of 60.
There are quite a lot of working-age people out there who lead healthy, active lives and may not resemble the stereotypical 'vulnerable person', but nevertheless have asthma, diabetes, or some other condition that does put them in that category.
This means that social distancing is not just a matter of keeping away from older people – it applies to all of us.
In this difficult time, the health of each is a condition for the health of all, and kindness to strangers can be measured very precisely: it is two metres.
Pammi Fitch
Hackney resident