Councillors warn of 'distressing uncertainty' for De Beauvoir residents living with unsafe cladding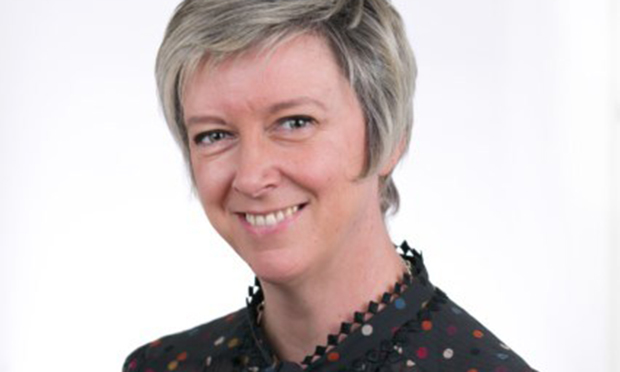 Councillors for De Beauvoir ward are warning that constituents are living with "distressing uncertainty" after cladding deemed unsafe under fire regulations was found on three privately owned apartment blocks.
It has not yet been made public which buildings are affected, but all three are understood to be preparing to have the cladding removed, with the fire service ensuring the safety of residents until it is gone.
The BBC recently reported on the case of Dan Gilson and Rhiannon Robertson, whose flat was valued at £0 after they discovered that wood-effect panels on the exterior of De Beauvoir Wharf had a combustibility rating of D, or 'medium contribution to fire'.
While Chancellor Rishi Sunak announced £1bn to fund the removal of unsafe cladding systems, Cllr Polly Billington (Lab, De Beauvoir) warns that the amount offered is insufficient and is quizzing the council on what it can do locally to help those "who find themselves in this situation through no fault of their own".
In a question to the Town Hall's full council meeting, Cllr Billington asked: "There are now three privately owned sites with apartment blocks in De Beauvoir ward which have been deemed to have cladding which is not compliant with fire safety standards.
"The residents ─ tenants, mortgage holders and those in shared ownership ─ are left in the distressing situation of uncertainty about their homes, worried about their safety and the risk of the costs which could be astronomical passed on to them.
"What can the council do to help residents who find themselves in this situation through no fault of their own?"
It is understood that the owners of the De Beauvoir blocks, who are legally responsible for the fire safety of their buildings, are awaiting a response from the government having submitted bids for remediation funding.
The Ministry of Housing, Communities & Local Government (MHCLG) gave local authorities powers in 2018 to remove aluminium composite (ACM) cladding from private owned buildings and reclaim any costs incurred.
Responding to Cllr Billington's questioning, Cllr Sem Moema (Lab, Hackney Downs), mayoral adviser for private renting and housing affordability, said that owners have a "moral obligation" to pay the costs for leaseholders whether they are legally obliged to or not.
The housing mayoral adviser added that the council has "strongly made this case" to owners on behalf of leaseholders, and went on to accuse the government of giving "unclear advice", resulting in lenders being unwilling to provide mortgages for those living in buildings with cladding deemed unsafe.
Cllr Moema said: "I am very sorry to hear about the distress caused to [De Beauvoir] residents. The council's strongly held view is that owners should take urgent action to remove potentially unsafe cladding and that they should pay the costs of removal and replacement of the cladding, as well as of any interim fire safety measures.
"I am very aware that there are cases across the country of leaseholders being recharged for the cost of interim fire safety measures as well as the costs of cladding remediation, sometimes totalling tens of thousands of pounds.
"Some owners have taken the view that, under the terms of leases, they will recharge leaseholders if they are unable to recover the costs from other sources. This uncertainty is understandably causing worry and distress to Hackney leaseholders who find themselves in this situation.
"A number of large scale developers have already made a commitment not to pass on such costs to leaseholders. In relation to our own council housing stock, where there were potential fire safety concerns with the cladding of six blocks, we have not passed on the costs of removal to leaseholders."
The council has now begun analysis of Mr Sunak's £1bn building safety fund, which was announced in addition to £600m specifically dedicated to removing ACM cladding.
In a statement released on 11 March, the MHCLG said: "In providing financial support the government is therefore making clear that building owners can have no excuse for not ensuring their residents are safe in their homes.
"If building owners continue to fail in their responsibility to remediate unsafe cladding systems, despite this additional funding, the government will not hesitate to encourage and support enforcement action through local authorities and fire and rescue services using their powers under the Housing Act 2004 and the Regulatory Reform (Fire Safety) Order 2005.
"These enforcement powers, including the changes we are making through the Fire Safety Bill, and additional funding announced for the fire and rescue services in the Budget, will help ensure owners remediate their buildings at pace."