Coronavirus: Town Hall forming group to help residents support their neighbours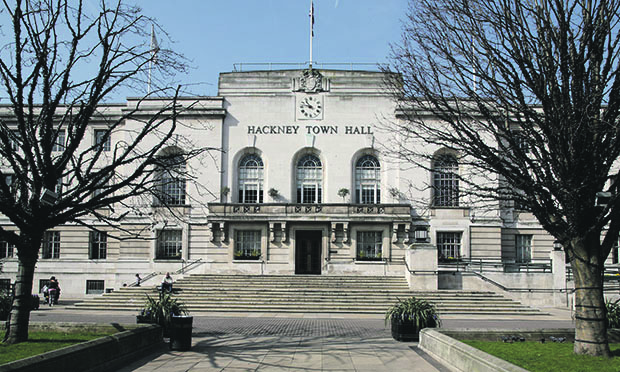 Hackney Town Hall has announced it is planning to put together a group to help volunteers support their neighbours through the coronavirus crisis.
The plans echo cross-party offers of co-operation from the Hackney Liberal Democrats, Hackney Green Party and Hackney Women's Equality Party (WEP), who in an open letter to Hackney Mayor Philip Glanville called for a borough-wide "volunteer taskforce" similar to those seen during the 2012 Olympic Games.
All three parties offered the Town Hall the mobilisation of their own memberships to help council officers support vulnerable and marginalised residents in the borough, speaking out in agreement that the management of the virus and its impact goes "beyond party politics".
Hackney Liberal Democrat vice chair Darren Martin said: "These are uncertain times and I know Hackney Council will be following advice and doing the best possible job to protect people in the borough.
"Hackney is an amazing community with so many great people who would want to help support their neighbours and those most in need.
"Setting up and publicising a volunteer taskforce would be a great way to get these people engaged including faith and community leaders to reach out across our diverse population.
"People who want to help should have clear direction on how they can make the best use of their time and this would also give us the ability to make sure those helping are doing so in a safe way and within the government guidance.
"Whether it be helping in a food bank that will be more stretched or delivering shopping to people's homes who are not able to get out, all help during these extraordinary circumstances will be so valuable."
Samir Jeraj of Hackney Green Party added: "We need to pull together, be particularly mindful of the most vulnerable in our community, and support our NHS and other key workers."
According to the latest figures, there are 13 confirmed cases of coronavirus across the City of London and Hackney, which share a health authority.
The Town Hall has confirmed that it is now building a group to support people who want to support their neighbours who are impacted by the virus and its associated disruption, with the borough's mayor promising more details on how the arrangements will operate will soon be announced.
Mayor Glanville said: "As a council our main priority is working with health partners to support their response to coronavirus and to ensure that we can keep providing services to the people of Hackney, especially those for our most vulnerable.
"It's great to see Hackney's community spirit and residents' desire to support their neighbours and we are in the process of establishing a group – led by a senior officer – to support those volunteer and citizen efforts the best we can.
"Already many local councillors are at the heart of this movement, but it's important that any measures are sustainable, safe, in line with Public Health England guidance and acknowledge that this situation is likely to be ongoing for many months.
"I'd like to thank those involved and we will be making more announcements shortly."
Find out more about coronavirus and how to protect yourself here and here.
Find Public Health England's guidance for employers and businesses here.