Coronavirus: Town Hall working on contingency plans for children on free school meals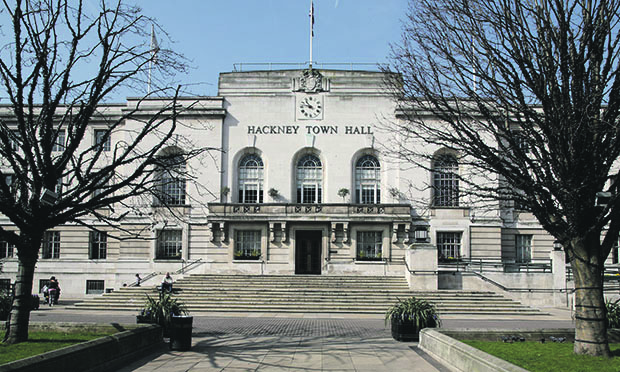 Councillors have moved to assuage concerns over emergency food poverty brought on by potential school closures.
Cllr Chris Kennedy (Lab, Hackney Wick), Hackney's cabinet member for health, was quizzed last night on what plans are in place to support children who are eligible for free school meals, which in 2018 was around a third of the borough's children.
Council officers present at the meeting stressed that there is "no indication" that schools would see mass closures, with Prime Minister Boris Johnson confirming this evening that such a move could "do more harm than good".
Deputy Mayor Cllr Anntoinette Bramble, who is also deputy leader of the Local Government Association's (LGA) Labour Group, said: "Those concerns about holiday hunger or kids coming to school to have breakfast clubs, as Cllr Kennedy quite rightly says, officers are contingency planning.
"It has been raised at LGA level as well, and has been fed back to government nationally as a concern.
"While schools are not closed yet, as a Local Government Association we're saying let's not wait until schools up and down the country are closed – what are we doing about that?
"So that has been raised at the regional level up to national government."
Cllr Kennedy added: "By way of assurance, there's an awful lot, as you can imagine, of officer work going on for emergency response within what we do as a council, but at the same time, following national Public Health England advice."
Annie Gammon, Hackney's director of education said that officers were "aware of the issue" of reduced access to meals in the event that closures became necessary, and were working on contingency plans to mitigate the impact of such an outcome.
Cllr Ian Hudspeth, Chairman of the Local Government Association's Community Wellbeing Board, said: "Protecting and supporting communities, including our most vulnerable, remains councils' top priority as the nation contains and delays coronavirus.
"Council staff continue to work day-and-night to support national efforts to contain the virus and minimise the spread of infection. They are doing an amazing job in hugely challenging circumstances.
"A widespread coronavirus epidemic across the country would inevitably have an impact on the wide range of services councils provide and communities rely on. As always, they will follow the expert advice from our Directors of Public Health, Public Health England and the Chief Medical Officer.
A Department for Education spokesperson said: "Advice from Public Health England continues to be for schools to remain open, unless advised otherwise.
"We are continually reviewing how best to support all educational settings and the impact of any measures will be considered carefully before being implemented."
Find out more about coronavirus and how to protect yourself here and here.
Find Public Health England's guidance for employers and businesses here.