Sharif Persaud: Have You Ever Had, Autograph ABP: 'Fake sneezing, gangrene – a fascination with the corporeal'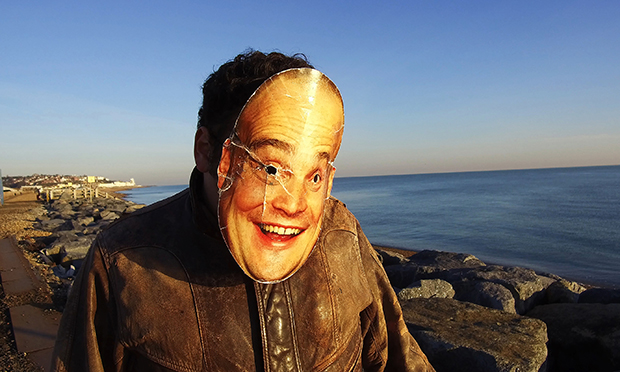 Artists have a reputation for having eccentric lifestyles and unusual interests. Sharif Persaud is no exception.
In a short film that features in Autograph gallery's current exhibition of his work, he says: "I like going to the toilet, fake sneezing, fake nose-blowing, fake hiccuping."
The Hastings-based autistic artist is fascinated with the corporeal, as with the 'fake'.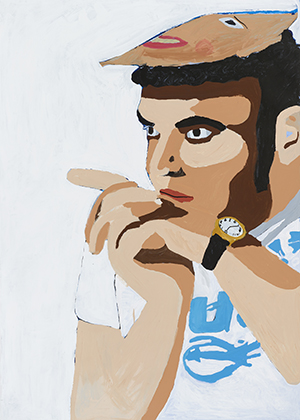 The subjects of Persaud's art reflect his eclectic interests – a gangrenous foot, a comic-style illustration inspired by the online gaming platform Roblox, a group portrait of the cast of TV drama Casualty, a diagram of his own dreams and nightmares, as well as self-portraits in a range of media from acrylic to pencil and photography.
A theme that emerges from this body of work is that of the persona – the social 'mask' that we all adopt when we present ourselves to the world. Persoane enable fictions to unfold – alternative narratives such as that experienced in gaming, on television or in dreams.
In his short film, The Mask, Persaud describes how he dons a paper disguise and wanders around asking people whether they have ever experienced a range of medical conditions.
He also interviews Al Murray, the television comedian who plays the character of a pub landlord, and asks him about his dreams.
The self-portraits in this collection offer a counterpoint to themes of fiction and masks.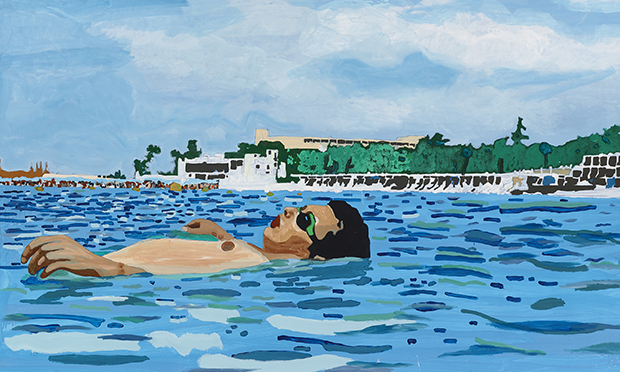 We see Persaud with mask pushed back atop his head to reveal the face beneath, Persaud swimming in the sea, Persaud gazing pensively at the camera.
We all balance the desire to express ourselves with pressures to conform to social roles; for many people, this happens without reflection as a matter of habit.
Seen from the point of someone on the autistic spectrum, this challenge reveals interesting questions: are the personae we adopt more akin to dreams or to nightmares? Do they embellish our inner selves or do they rot them?
The culmination of a three-year project on neurodiversity, the exhibition helps us to understand an aspect of our own identities that we too rarely pause to contemplate.
Sharif Persaud: Have You Ever Had runs until 23 May at Autograph ABP, Rivington Place, EC2A 3BA.