The Waterhouse Project, Mare Street, food review: 'Supper club fine dining that's all very un-London'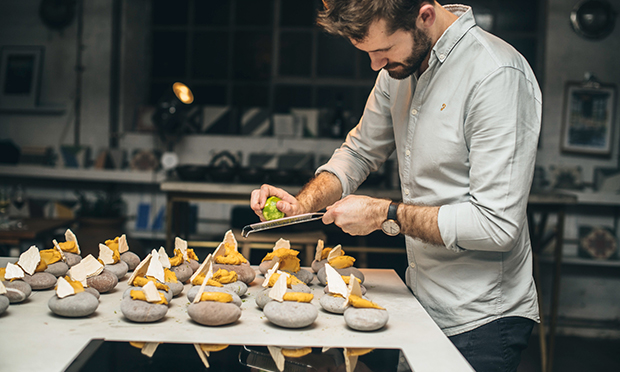 Let me preface this review with a bit of background – I live in Hackney and, even though I'm fully aware that I epitomise the gentrification of the borough, I actually don't have loads of spare money.
I'm lucky enough to be comfortable, but the thought of spending £90 on dinner is totally alien. You're more likely to find me with tinnies and a meal deal in London Fields than at a fancy restaurant.
So when I was offered the chance to take a friend to The Waterhouse Project, a bougie supper-club-cum-experiment in social dining, we were excited and apprehensive in equal measure.
We had to go – pheasant and plum chutney doughnuts are not the type of fare you turn down – but I'll admit to worrying that the food would be ruined by mansplaining tech execs.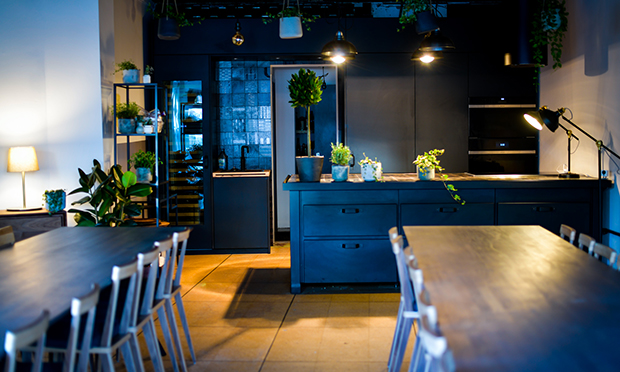 Despite being seated next to someone who worked at Facebook, my fears proved to be unfounded.
It may have been the many glasses of dreamy wine, but people actually broke out of their groups to chat to each other.
It was all very un-London – a cross between a comfortable dinner with older family friends and a party with cool people from the art world who probably went to Bedales with the Delevingnes. The people-watching was top quality.
My friend and I spent a happy half hour trying to decide if the couple opposite us were newly dating post their respective divorces or if they had been married for years.
After much deliberation, we settled on post-divorce dating because of the way they talked about their children.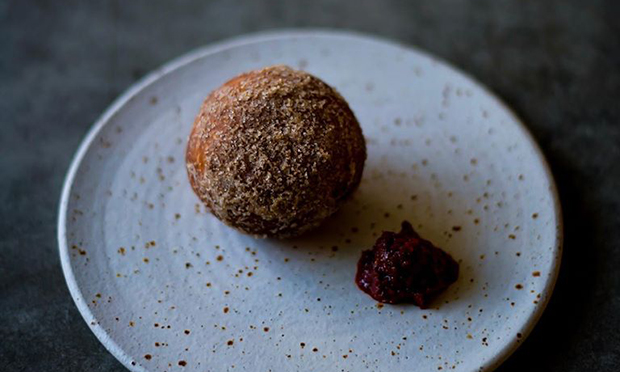 Before the meal, there was some mingling accompanied by sapling vodka martinis. I am a bit biased against vodka and anything that tastes like plants, but this cocktail was a subtle, herby and refreshing wonder. Also, I live for those fancy oversized ice cubes.
Then, the bread. It was black treacle sourdough and they served it with pheasant skin butter, scraped on the top of a stone. Sounds weird, but it was savoury and decadent and everyone kept losing their thread because it was so flavoursome. Bread and butter, but not as we know it.
Next, the pheasant and plum chutney doughnut. This one is a bit of a social media favourite which always makes me sceptical. So often, gimmicks fall flat, but once you get over the weirdness of having powdered sugar, harissa and pulled pheasant in your mouth together, this course was really rather rich and pleasant.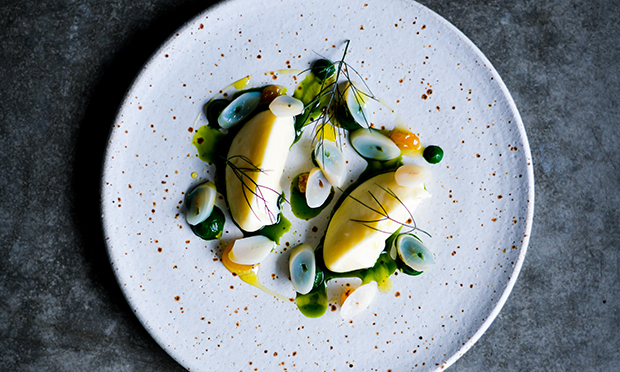 However, unexpectedly, the stand-out course was the St Austell mussels, fermented artichoke and preserved lemon.
I do have a soft spot for artichoke, so I should have seen that coming, but I was genuinely bowled over by the subtlety of this dish. It felt like something you'd have in a tiny shack in Cornwall and spend the rest of your life trying to recreate. Super creamy, old school and comforting.
Though it pulls the food out of the bag, The Waterhouse Project isn't just a playful, nine-course tasting menu with a Michelin star hovering in the background. It really is 'social fine dining', as they say on their website.
An evening at this supper club will force you to flex your speaking-to-new- people muscle.
At the beginning, it's not entirely comfortable, but push through and you'll have an altogether celebratory and humanising evening!