Move On Team absorbed back into 'mainstream' council housing service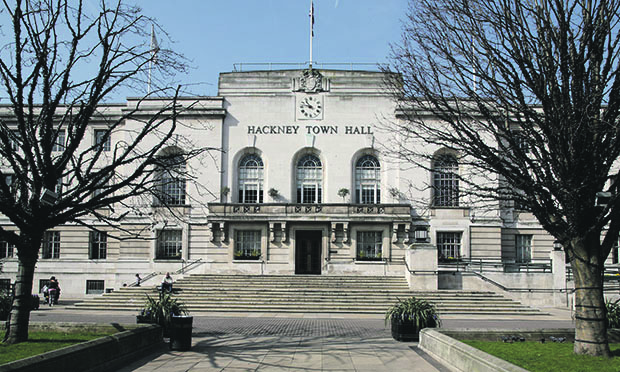 Hackney Council's Move On Team, which focused on moving homeless families into private rented sector accommodation, has been wound up and absorbed back into the Town Hall, with the loss of four agency jobs.
The team, the name of which was briefly altered to the Settled Homes Team ahead of its shuttering, was the focus of multiple headlines following reports that a seven-month-pregnant mum-of-two had been given 24 hours to choose between relocation to Staffordshire or intentional homelessness.
Hackney Community Law Centre said at the time that its services had been "inundated" with requests for help from families made such "final offers" of housing since the team's establishment in 2017.
Though the Move On Team was introduced "to support people who wanted to move into settled, private rented accommodation which met their specific needs and wishes, inside and outside of the borough", the council said that it was increasingly turning to families not seeking a move as the housing crisis escalated.
A report on the decision reads: "The specialist Settled Homes Team has had some success with encouraging households in temporary accommodation to bid for social housing and re-locate and because of increased demands and the housing crisis resettle into the private rented sector out of London.
"However, the team functions have now been embedded into the various permanent functions of the [Benefits and Housing Needs] Service and have resulted in the release of four agency staff."
Hackney has 13,000 families on its housing waiting list, with 3,000 households living in hostels, bed and breakfasts and other temporary accommodation, and a 40 per cent increase in the number of homeless families in need of help since 2018.
At June 2019, 298 households had been "assisted into settled accommodation", according to the council, with some facing moves as far off as Bradford, Leeds and Liverpool.
Lessons learned from the team's work are understood to have been incorporated into the council's mainstream housing support service, with the Town Hall saying that there is now "no need" for a separate team.
In a recent interview, Hackney Mayor Philip Glanville (Lab & Co-op) revealed that another motivation behind the team's inception was to gather information about the bidding processes of people who had been in temporary accommodation for a long period of time.
Glanville said: "We wanted to know more about their bidding processes, were they holding out for something, had we not got the right information, did they not know how to bid.
"So the Move-On Team, while it became a cause célèbre in the campaigning press, actually its genesis was working with people who had been waiting longer when it started.
"The other thing about the Move On Team was it went out a lot more and talked to people rather than staying the Town Hall and doing stuff on the phone, so the work is now mainstream, it's not a dedicated team in the same way it was before."