Frampton Park residents to defend 'irreplaceable' community hall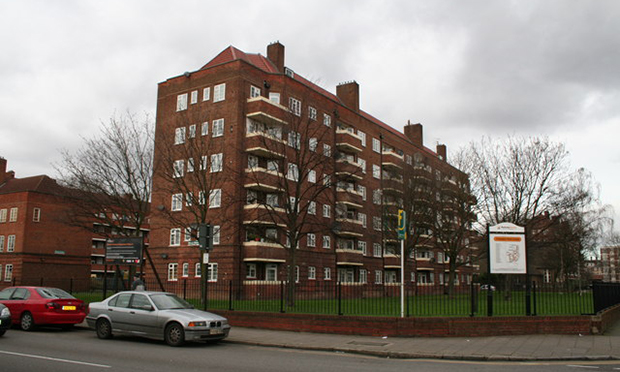 Residents of Frampton Park estate have promised that if necessary they will appeal to the Mayor of London or the Ministry of Housing, Communities and Local Government over plans to demolish an "irreplaceable" community hall.
A debate over the proposals grew heated in Hackney Council's chamber this week, with Mayor Philip Glanville warning that if councillors were to support a deputation seeking to keep the estate, Frampton Park families on the housing waiting list would be "harmed."
Torren Lewis, representing the estate's tenants and residents association, offered alternatives to the demolition, asking for a "compromise" in which a low-rise block of 100 per cent social housing would be built behind it and paid for by the private sale of flats on the site of the former Frampton Arms and Lyttelton House.
Lewis said: "Should this proposed development get planning, it will be a green light for the council to build what and where it likes, further adding to the speculation that there is nothing we can do if the council decides this.
"The hall was a way to get young people off the street and give them access to community youth services, but it wasn't only young people, it provided a family service, and it fed the elderly every week. It's a massive, massive impact since it's gone. It's irreplaceable.
"It's going to fragment the community, and break it up. That's going to be the loss. They're building more flats, and those people coming into the community are going to face the same challenges that we face now."
Lewis went on to ask the Town Hall to postpone the hall's demolition pending the outcome of a full public consultation and independent impact assessment on the estate.
Much of the debate around the hall has centred around the council's description of it as "underused", a label challenged by Lewis, who has pointed to the years of community youth work carried out there by charity Hackney Quest.
Mayor Glanville responded to Lewis that the council were not describing the hall as underused as justification for demolition, but to acknowledge that the level of services provided there was "limited".
The hall is one of four sites on the estate being looked at as part of the construction of over 100 homes, around two thirds of which are planned to be social rent, or shared ownership, and prioritised for families already living there.
The Town Hall is also planning investment into other community spaces on the estate, including setting aside £250,000 for nearby Elsdale Community Hall.
Cllr Clare Joseph said: "I'm supporting the residents from Frampton Park Estate who have brought this deputation.
"We all know that we have a desperate shortage of council housing in the borough, but there are points that residents have raised that we don't feel have been addressed.
"To justify its inclusion in the Housing Supply Programme, the community hall has been called underused. It was not underused. Until recently, it was very well used by Hackney Quest, who for years did valuable community work for young people.
"There are no other comparable facilities on the estate to do this volume of youth work. "
More than one in 10 of the families on Frampton Park estate are on the housing waiting list – numbering 147, with 22 of those in the urgent band.
Mayor Philip Glanville said: "I have had extensive dialogue with Cllr Joseph about these issues, and valued the opportunity to discuss this in great detail with the council's regeneration team.
"If we do not build those new homes, those families are being let down or could be forced to leave the borough altogether. We cannot accept that outcome.
"If we supported this deputation, your neighbours will be harmed. They will not be rehoused if we don't build these new homes.
"I dare imagine that if you went round with a petition and said to your friends and neighbours, sign this petition so you don't get a new home, people may not have signed it in the numbers that signed that petition."