Morito – Vegan Monday, Hackney Road, food review: 'No better place for a first-time vegan'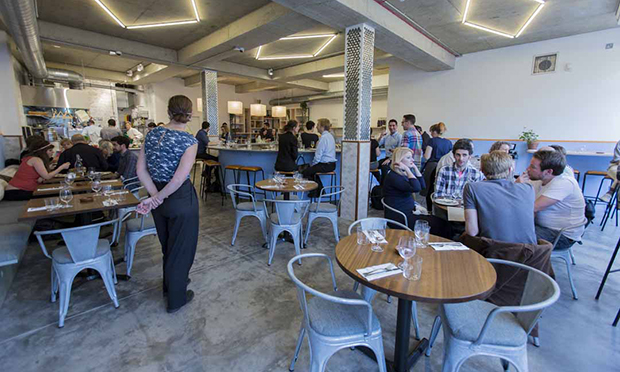 American rapper Freddie Gibbs recently exclaimed during an interview with Brick magazine at Morito, a tapas restaurant on Hackney Road, that the lamb chops are "some of the best I've ever had".
He repeated: "These some good ass chops, boy!"
With such a ringing endorsement for its meat, I was intrigued to see how Morito's new Vegan Monday menu goes down.
The weekly event swaps the chops, sausages and jamon for plates where the stars are aubergines, leeks and deep fried kale.
The vegan twists even stretch to the cocktails.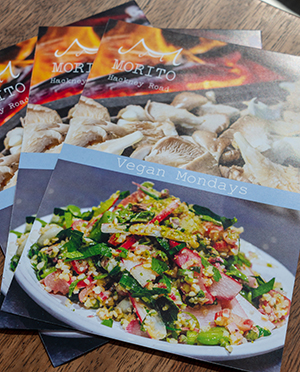 My Moscow Mule has the delightful addition of beetroot and rhubarb, which brought an element of smoothness, as well as the illusion that it might be healthier than its sharper, more caustic ancestor.
Whilst enjoying the cocktails I navigated my way through the menu inspired by Spanish, North African and Eastern Mediterranean cuisines.
The selection is varied and unique, and the names quite exotic-sounding, revealing both the apparent depth of vegan cuisine and, in my attempts to divine which descriptions applied to which vegetable, the dearth of my own multilingual capabilities.
I enjoyed the patatas bravas, a flavourful combination of thick wedges of potato with a light tomato sauce, and the butternut squash tortilla – one of my favourites.
The artichoke with a fava bean sauce was fantastic, as were the grilled leeks and romesco sauce, which perfectly complimented each other.
But the stand-out of the night was the deep-fried aubergine.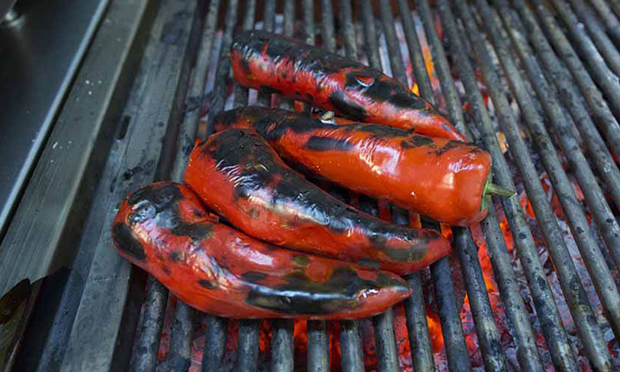 All of this was paired wonderfully with a dry and fruity wine chosen by one of the many, very helpful staff.
The puddings that followed were similarly delicious and creative – a light and flavourful pear sorbet, and a salted caramel tahini cheesecake full of depth and maturity.
The combination of textures and flavours on display throughout the evening melded perfectly; each dish was clearly crafted with care. This is an establishment that takes great pride in delivering exciting food.
For my first experience of vegan cuisine, I do not think I could have dined anywhere better.