Jack Left Town, Rosemary Branch, stage review: 'Deft, jaw-achingly funny improv'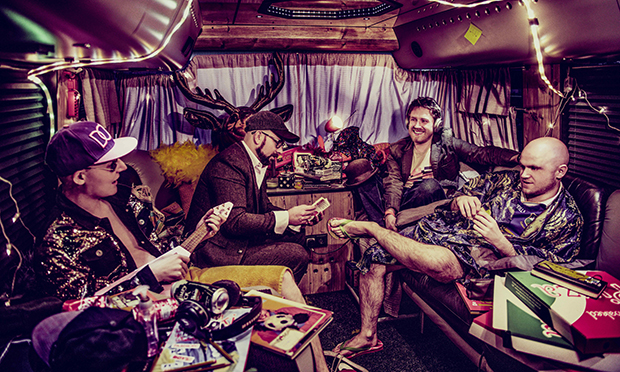 Angus, Scott, David and Chazz jump, sidle, lounge and air guitar their way through the hour and a quarter of hilarious comedy improv that is Jack Left Town.
Featuring every few weeks upstairs at the Rosemary Branch, the show hangs loosely on the skeleton of a Spinal Tap-style rockumentary, but where it goes from there depends on the actors, the audience and a good dose of fortuitous creativity.
The evening kicks off with a warm-up act that the audience is invited to name (they end up being dubbed the 'Dangleberries' in the January edition of the show).
The quad of comedians then bounce on stage. From randomly selected titles of albums and record tracks, they proceed to make up on the spot the entire history of a band, replete with absurdist antics and zanily improbable characters.
The result is a jaw-achingly funny series of short sketches, interspersed with snippets of interview-style ruminations on the trials and tribulations of their musical collaboration.
Sparky repartee, a wide range of very credible accents, and hilarious meandering storylines keep the show moving at pace.
A great cross between theatre and stand-up, Jack Left Town's deft improv show is intensely amusing and well worth a visit.
Jack Left Town appear at 7.30pm on 5 February, 4 March, 1 April, 6 May, 3 June and 1 July at Rosemary Branch, 2 Shepperton Road, N1 3DT.