Council accused of 'patronising' tenants with warning not to spend rent money on Christmas presents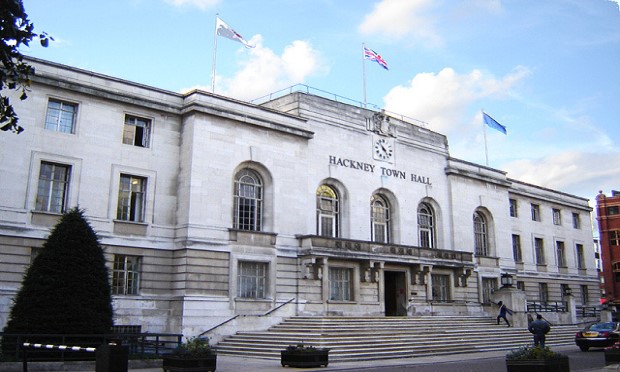 Town Hall warnings to its tenants to not "overspend" on Christmas presents, food, drinks and decorations have been called out as "patronising".
The 'Pay Your Rent This Christmas' campaign appeared in council freesheet Our Homes in November, as well as in leaflets and posters across the borough, urging council tenants to "plan, budget and prioritise" to avoid falling into rent arrears.
The 'Budgeting Tips' campaign advises people not to borrow money in the festive season, adding: "If you can't afford it, forget about it. If you must borrow, calculate the repayments and decide if it is worth it."
Torren Lewis, vice chair of Frampton Park Estate's tenants and residents association, said: "It's a bit patronising, isn't it? I've been a council tenant for 20-plus years and I think it's a bit out of order.
"People might just need the money just to live, to put food on the table. That might be the reason why they spend their money at Christmas. Some people have a long gap in between pay days.
"One, how do they know what people spend their money on, and two, if you've never been in arrears before, why are you sending this out to everybody?
"I'd argue the council are the ones who need to look at their budgets and how to manage them correctly."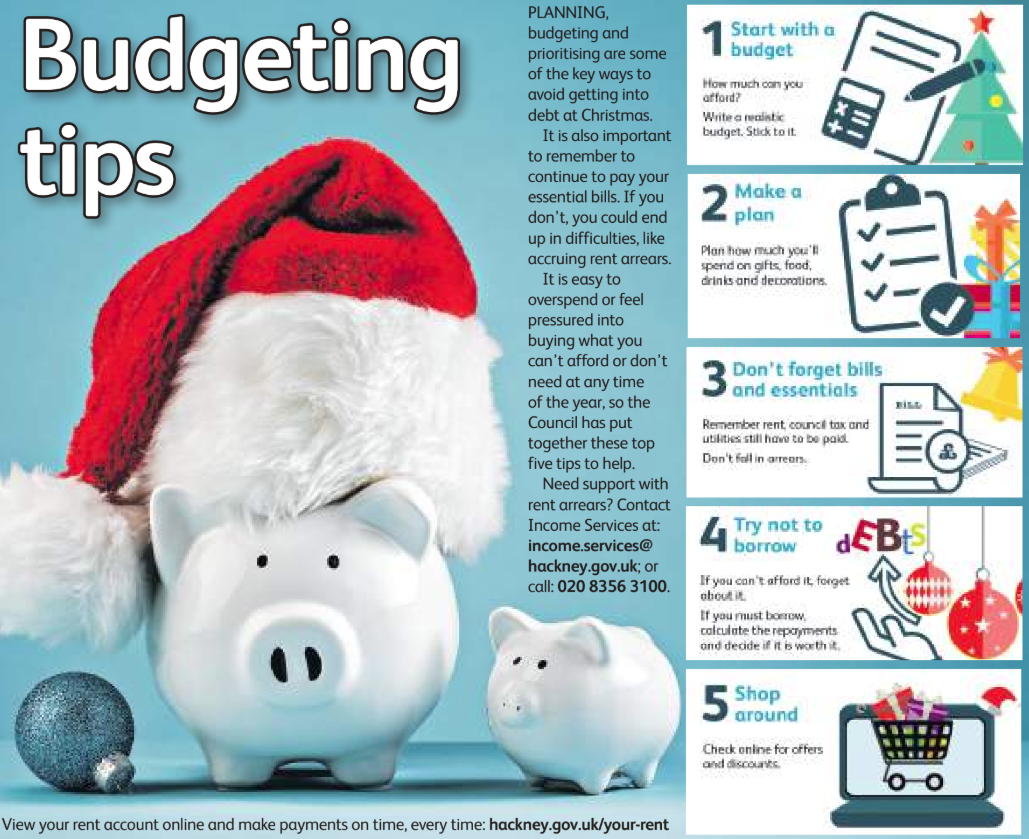 Lewis went on to argue that the campaign should have only applied to people struggling with arrears, advising them to not "make it worse", rather than aiming it at every council tenant.
According to council statistics, the Town Hall was carrying an arrears value of £1,590,849 at September 2019, with the average debt owed by Universal Credit tenants currently sitting at £1,180.
The campaign had five tips for residents to avoid getting into arrears, advising people to write and stick to a realistic budget, to plan how much to spend on Christmas items, to not forget to pay bills, to not borrow money, and to shop around for offers and discounts.
The campaign was summed up in an audit committee report for councillors as "reminding residents to pay their rent and not to spend the money on presents".
Councillors sitting on the audit committee responded to this blunt summation of the campaign with "concern", with committee chair Cllr Nick Sharman (Lab, Hackney Wick) warning council housing director Ajman Ali that the 'Pay Your Rent This Christmas' drive had the appearance of the council as a landlord telling residents how to spend their money.
Cllr Sharman said: "It has a touch of Victorian paternalism about it. I'm a bit concerned. Reminding residents that they have to pay their rent is very good, but it's beginning to instruct them about how to lead their lives."
Cllr Clare Potter (Lab, Brownswood), added: "We need to think how we'd all feel if we saw a letter like that."
A council spokesperson said: "The campaign we ran at Christmas was to advise residents on how best to budget over what can be an extremely costly time of year; to remind them to prioritise setting aside money for their rent; and to help ensure they start the new year debt-free.
 "At no stage did we tell residents to avoid buying Christmas presents. 
"If anyone is having trouble paying their rent, please get in touch with us as soon as possible – as we can always help – on income.services@hackney.gov.uk or 020 8356 3100."