Culture boss and Conservative councillor in 'girls in bikinis' spat over Hackney Carnival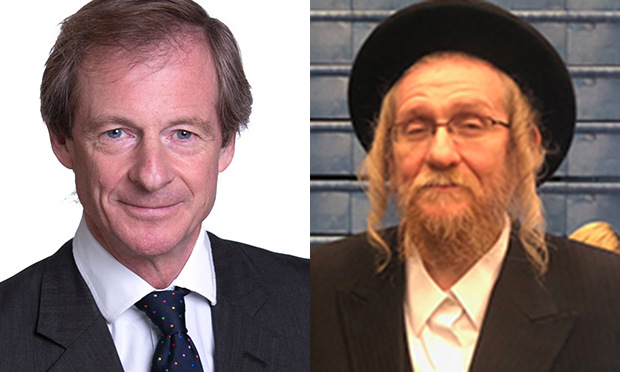 A Stamford Hill councillor and the Town Hall's cabinet member in charge of culture are in a war of words over Hackney Carnival.
The debate between Cllr Aron Klein (Con, Stamford Hill West) and Cllr Guy Nicholson (Lab, Homerton) climaxed yesterday with the latter denying that the borough is a "naturist seaside resort", and the former threatening to "scream down the place" at the next full council meeting.
The correspondence between the two councillors began on 8 January, when Cllr Klein wrote in celebration to leading figures in both Hackney Labour and Conservative groups, as well as council chief executive Tim Shields.
He said: "Good news this morning in the Hackney Citizen – we finally scrape [sic] the Hackney Carnival.
"Hackney is a religious borough of Christians, Muslims, Jewish. Parading girls in bikini[s] is for a naturist seaside resort, not the streets of Hackney.
"With the £3.5 million, we house the homeless, and bring an end to
child poverty."
The Conservative councillor was referring to an article published a day previously, which saw Cllr Nicholson reveal that the Carnival could take a year off, against the background of continued expansion of its policing, volunteering and participation programmes.
The culture boss waited until 16 January to respond to Cllr Klein's message, which he started by appearing to tease the Conservative councillor for his references to "parading girls in bikinis".
Cllr Nicholson wrote: "Personally I am not familiar with such seaside resorts but you seem to have some knowledge of them so I will of course bow to your first-hand experience on these matters.
"It is important to reassure you that, unlike those at a naturist seaside resort, none of the participants in the Hackney Carnival are naked.
"Indeed, their costumes are thoughtfully and skillfully made to ensure that decency and modesty are kept to at all times."
Nicholson went on to underline that the Town Hall invests tens of millions of pounds annually to tackle homelessness and child poverty, hailing the Carnival as "an expression of joy and pride on a scale unseen anywhere else" that was not to be scrapped.
Cllr Klein responded by praising the "style" of Cllr Nicholson's email and regretting that he received so few of them.
He added: "I am not a perfect man. I am a very sinful person. But this carnival is a total waste of time and money. I will be death in the ditch before another carnival takes place.
"Instead with the money you could reduce serious casualties of cyclists
and pedestrians.
"I can see the council meeting is next week for the Carnival. Good for me. I am coming to scream down the place."
The Living in Hackney scrutiny commission is set next week to study a logistical review of the Carnival, considering recommendations to make it more inclusive and diverse, strengthen its outcomes, and leverage further private investment and public sponsorship of the event.