Hackney children's services still require improvement after Ofsted inspection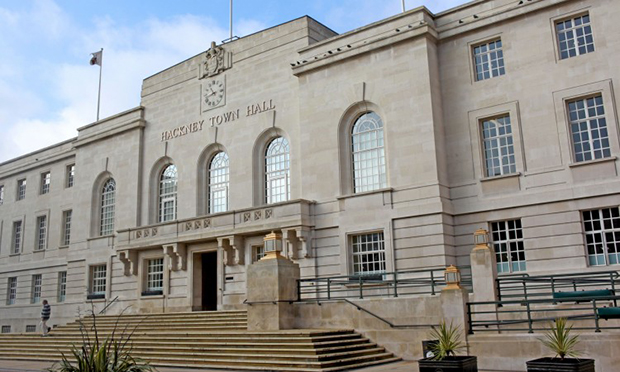 Hackney's children's social care services still require improvement across a range of measures, despite a Town Hall action plan put in place after Ofsted criticism earlier this year.
The watchdog warned that there had been a slip in the "quality of practice for vulnerable children" since 2016 in a focused visit in February, and the latest full inspection has sparked a "determined" response from the council's political leaders to solve the problems identified in the report.
Ofsted found that the slip in quality had improved "from the low base identified" in February but remained "too variable", singling out as in particular need of attention services for disabled children, privately fostered children and children missing education.
The report contains positive commentary over steps taken to improve services by senior leaders since February, as well as recognition that management has become "increasingly child-focused" since that time, noting that the "majority of children in need make good progress".
However, the November inspection characterises practice for at-risk children as "not yet consistently good", identifying a "small number of children liv[ing] in neglectful circumstances for too long".
The report says: "For these children, the pace of change towards child-focused and authoritative practice has been too slow.
"The quality and impact of practice has deteriorated for some specific vulnerable groups of children, including disabled children, privately fostered children and children missing education.
"Most children with disabilities and their families receive timely support. However, a number of children experience delay in the completion of assessments, and, for some families, there is delay in implementing support
plans."
The inspector goes on to note that while children with complex needs are "provided with a range of support by a flexible service", the backlog of care packages is "significant", with families being placed under stress with the amount of time the children are being forced to spend at home while they await access to suitable education.
The effectiveness of leadership in children's services is said to have "declined" since 2016.
Chief executive Tim Shields is singled out as "experienced", with children's services cabinet member Cllr Anntoinette Bramble said to be "dynamic and
experienced… providing renewed scrutiny and challenge to the senior leadership team following the focused visit earlier in the year".
However, the report adds: "The culture is an innovative one. However, leaders recognise that there is more to do to ensure that the focus on innovation is balanced with close attention to the core day-to-day business of helping and protecting children.
"There is a culture that is strongly supportive to parents and social workers. However, the necessary questioning and challenge about how interventions are making a difference to children's lived experience did not always take place."
While the report praises "recent improvements in practice and management oversight", as well as strong support for the services from both the political and corporate arms of the Town Hall, Ofsted has said that "there is more to do to ensure that the voices of children in care and those leaving care can inform and influence strategic planning".
The council is being told to better consider the views of the children themselves, with the opinions of young people about what is getting better or worse in their day-to-day family lives not "routinely inform[ing] key decision-making or planning".
These findings echo those of February's focused visit, which found that some social workers are not paying enough attention to the "lived experience" of the children within families with whom they are working.
Ofsted did single out for praise the Town Hall's work in contextual safeguarding, the outcome of £2m of government funding from its Social Care Innovation Fund in 2017, which seeks to move away from a traditional social work approach to attempt to look at how young people are impacted through their peer groups, neighbourhoods, schools and social media.
Ofsted said: "In a small number of cases where this approach is being used, social workers are making effective use of peer mapping to help children make more positive choices about friendship groups and the safer use of social media."
The council's political leadership has now signalled its "determination" to address the issues found in the inspection, with both Hackney Mayor Philip Glanville and Cllr Bramble announcing that their ambition is for services to receive an Outstanding grade from Ofsted within two years.
Cllr Bramble also pointed out that ten years of austerity policies from central government had Hackney's children and families "living in more challenging circumstances than ever before".
She said: "We welcome the very clear direction and advice given to us by Ofsted about where we need to improve to get all services for children in the borough to a good, then an outstanding level.
"The report highlights some strong, sector-leading social work practice here in Hackney but we recognise that the whole council has work to do to ensure that services are once again delivered to a consistently high standard for all our children and families."
Mayor Philip Glanville said: "Supporting vulnerable children and being a corporate parent is the council's most important responsibility, and we are more determined than ever to make sure we are providing the services our children need and deserve.
"We will be working with our staff and partners to produce an action plan to bring about quick and sustained improvements. The political leadership of the council will play a full part in this work, overseeing and reflecting on what we as a council do well and where we are falling short; ensuring that the most vulnerable in the borough are at the heart of everything that we do."