Hackney councillor slays demon Santa in short crowdsourced film for Amazon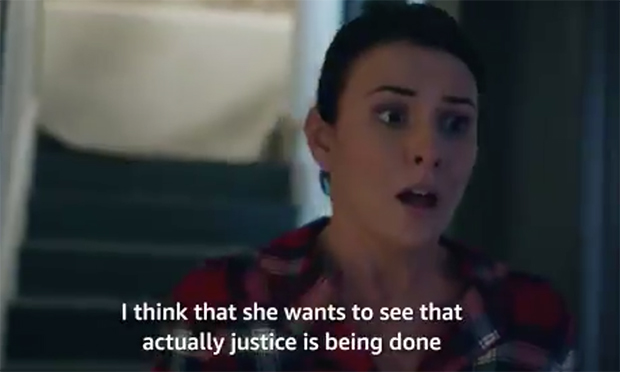 Hackney councillors are bound through their code of conduct to "challenge poor behaviour wherever it occurs".
It will come as no surprise, then, that when Cllr Clare Joseph (Lab, Victoria) came upon a demonic Father Christmas forcefeeding her husband milk and cookies, she made sure that "justice was done".
In fact, the decision to gut Evil Santa with a kitchen knife was made not by Cllr Joseph, who is a professional actor, but by her character Jenny in a short Christmas horror film for Amazon Prime.
We asked you to create a killer Christmas film for Friday the 13th and then we made it. To be honest we're terrified of what's happening inside your heads #MakeMyMovie 🔪🔪🔪 pic.twitter.com/bTkig7foRU

— Amazon Prime Video UK (@primevideouk) December 13, 2019
The film, stitched together from the submissions of random vox pops with members of the public who were asked to invent a Christmas horror movie, unfortunately does not end well for the Labour councillor.
The short has no single title, with viewers variously suggesting 'Father Badness', 'Normal Normal Norman', or 'The Attack of the Like, Killer Turkey Disease'.
In true horror classic fashion, the "massive Santa with a jet black beard" envisaged as an antagonist by viewers returns to life despite Cllr Joseph's efforts, whose fate as he rushes at her at the end of the chilling footage is suggested only by a bloodcurdling scream.
Victoria residents can, however, sleep safe in the knowledge this Christmas that their councillor has form representing their interests with extreme prejudice if they end up on the naughty list.
Cllr Joseph had no comment to make on the film, though said on social media that she "had a lot of fun" shooting it.