Council promises three football pitches worth of new trees in two years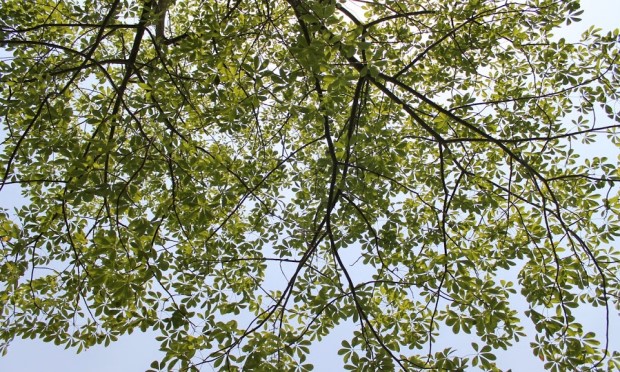 Hackney Council has promised three football pitches worth of trees to be planted on the borough's parkland over the next two years.
The roughly 30,000 trees will be funded by drinks company Honest through charity Trees For Cities, with the news coming hot on the heels of a November commitment for 5,000 more street trees in the same time period.
Hackney Marshes will see 6,500 plantings of edible woodland in the New Year, with public realm boss Cllr Jon Burke saying that the tens of thousands already promised by the Town Hall is a minimum ambition.
Cllr Burke said: "My ambition is, if you look at Hackney in ten years time, and it doesn't look like we've built a city in the middle of a forest, then we'll have failed. That is the aim.
"It's only when there is no viable space left to deliver that we'll have to start thinking more creatively about what we do next. If every local authority in the country was doing that, we'd see something quite dramatic in the UK.
"We are one of the smallest local authority areas in the whole of England, so if every council was doing what we are doing over the next two years or so, we'd plant 15 million trees between us.
"The scope for other councils to deliver on this agenda is huge. That, combined with the government's purported programme for tree-planting, could mean we make some very significant headway in delivering nature-based solutions to the climate emergency."
East Marsh will be the first area in the borough to see new planting under the plans, with a mix of around 6,500 fruit and nut trees, broadleaf specimens, and shrubs to be planted to capture carbon dioxide, promote biodiversity, and encourage locals to learn more about foraging.
Burke praised the work of Trees for Cities and volunteer group the Tree Musketeers, adding that he was hoping to create a corps of tree planters across the borough, signalling his desire to treat climate change as a conflict to be won, or as he put it: "People keep telling us we need to treat this emergency as a war-like scenario. Well, if you're in a war, you need an army."
The Town Hall will now identify areas of parkland with low footfall in order that planting does not impinge on open space depended upon by communities for relaxation and exercise.
A depaving programme is also said to be in the works to break up hard surfaces to plant out with additional tree specimens.
Trees for Cities, which will also contribute to aftercare after plantings are carried out, has delivered over a million trees since the early 90s.
According to Burke, the trees for Hackney will essentially be provided for frree by the charity, with the council supplying the land on which they will be planted, as well as donating some time from council officers.
The public realm boss said that Hackney residents will see a shift in an increasingly "naturalised" look to their parks, with more wooded areas and copses brought into the urban realm through the depaving programme.
Burke said: "If you grew up in Hackney in the 70s, there wasn't a tree in sight in this borough, except for the leafier, historically affluent areas. Go down the average Victorian terraced street then, and there wasn't one tree in sight. This change will be dramatic."
The councillor stressed that apart from their function fighting climate change through the capture of carbon, trees should also be viewed as public health infrastructure for their impact on mental health and wellbeing and their cooling effect, which are all predicted to lower electricity demand and reduce hospital admissions.
The UK needs a net increase of 32,000 hectares of woodland every year for the next 30 years, or about one and a half billion trees, in order to achieve net zero by 2050, according to the Committee on Climate Change.
Just 13 per cent of the UK's land is covered in trees, which must increase to 17 per cent by 2050 in order to meet the legally-mandated targets.
David Elliott, chief executive of Trees for Cities, said: "We are extremely excited to be working with Hackney Council and the Tree Musketeers to create this edible woodland, which will enhance local biodiversity, help in the fight against climate change and air pollution, and will provide local communities with a range of healthy produce to forage for years to come.
"The leadership that the local authority is demonstrating around trees and green infrastructure is setting a new benchmark that hopefully other authorities will aim to match."
Announcements on how to volunteer to plant the trees will be made in the New Year.