The Winter Toy Appeal is back to bring 'Christmas magic' to families in need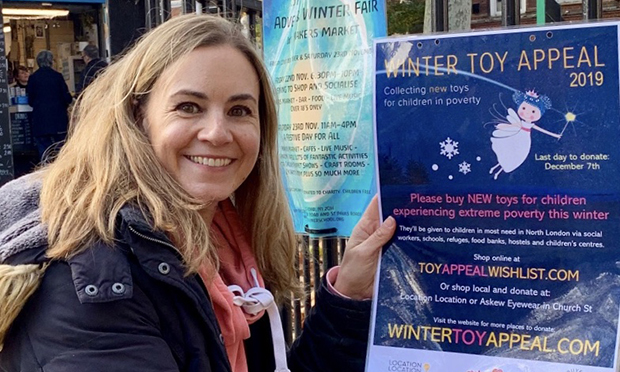 The Winter Toy Appeal is back for the sixth year running to collect new gifts for thousands of children in extreme poverty – and demand for donations is already huge.
The scheme, run by discount company Local Buyers Club in partnership with Location Location estate agency, last year reached more than 4,000 children in Hackney, Haringey and Islington.
Toys are distributed to children most in need through a network of social workers, hostels, refuges, children's centres, schools, food banks and Hackney Migrant Centre.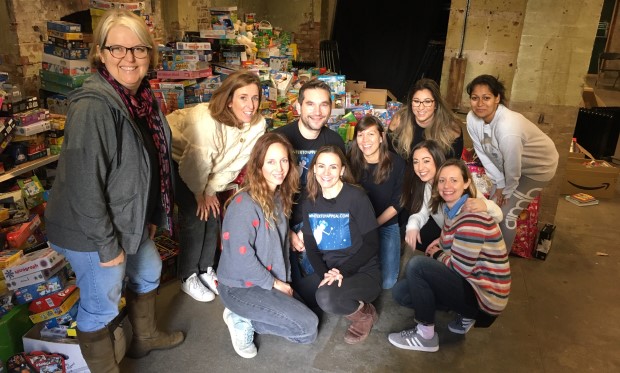 Local Buyers Club's Jenna Fansa, who founded the appeal, said: "The gift referrals from agencies are coming in thick and fast and we urgently need more donations to meet the need.
"Thousands of families in north and east London are experiencing hardship – we're hearing of parents going hungry so their children can eat and families living in cramped, cold and damp conditions. 
"The roll-out of Universal Credit, which has left many people waiting weeks with no benefits, has impacted local families terribly.
"The Winter Toy Appeal is a way of spreading a little Christmas magic, ensuring children who have had the hardest of years have a special gift to open and taking the pressure off their parents."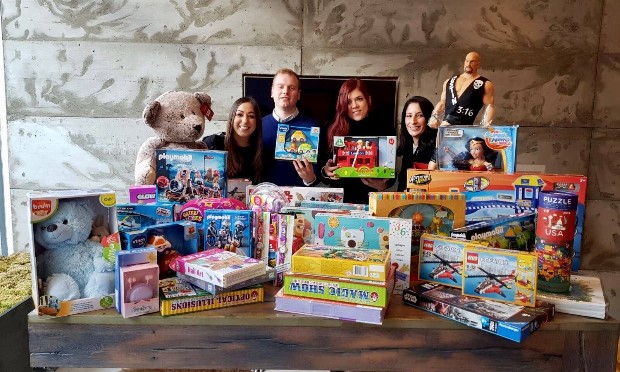 The Citizen recently reported that Hackney has the third highest rate of child poverty in the UK, with charity The Trussell Trust revealing that 1,691 three-day emergency food parcels were distributed to local youngsters between April 2018 and March 2019.
The Ivy Street Family Centre in Hoxton oversees the distribution of toys in Hackney every year for the appeal, which can only accept new toys for children aged 0-18 and not clothes.
Ivy Street's Claire Reay said: "Things are pretty grim for many families this year – the food bank hasn't enough stock to meet demand and many of the families we see can't make ends meet.
"The services who give out the Winter Toy Appeal gifts are always amazed by their quality, the fact that they're age-appropriate and that so much thought has gone into choosing them. 
"The people who receive these gifts feel cared for – they can't believe that people they don't know have taken care of their children in this way."
Numerous businesses in Victoria Park, Dalston, Clapton and Stoke Newington are acting as drop-off points for new toys.
These include the Deli Downstairs, the Rio Cinema, L'Epicerie 56, Location Location and Askew Eyewear.
You can also donate using the online wish list.
To find out more, visit wintertoyappeal.com