'The language of the 21st century': Hackney launches annual coding challenge for schools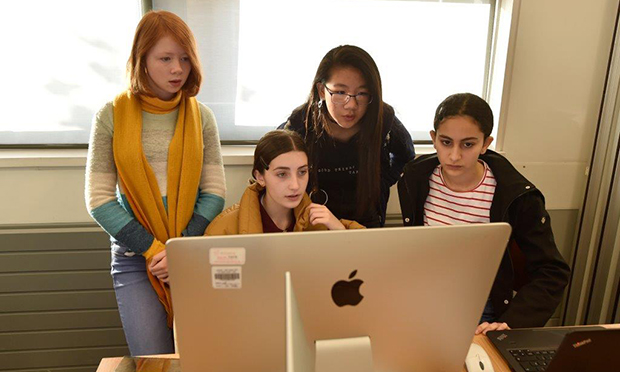 Hackney Council launched an annual coding challenge for the borough's secondary schools this week – with Deputy Mayor Anntoinette Bramble hailing it the "language of the 21st century".
The Town Hall's education arm Hackney Learning Trust partnered up with cloud communications platform Twilio to host the half-term contest.
The inaugural two-day event saw 30 students aged 11-16 from six schools split into teams, each led by a Twilio staff member, to design apps to solve everyday problems.
Clapton Girls Academy triumphed with their idea for an interactive website designed to give young people personalised mental health advice.
They won a number of prizes and the coveted title of 'Hackney Schools Coding Champions 2019'.
Finishing a close second was City Academy, whose team started building an app that recommends activities based on the weather in your area.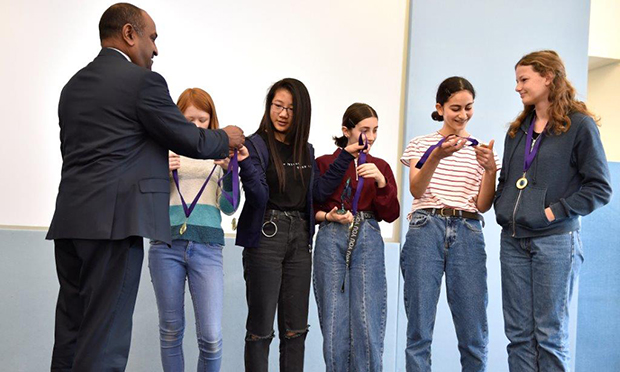 Cllr Anntoinette Bramble, Hackney's Deputy Mayor and cabinet member for education and young people, said: "Code is the language of the 21st century, and we are thrilled to be launching our first annual Hackney schools coding challenge, in partnership with Twilio."
She added: "This competition will not only improve our children's coding knowledge and confidence, it will also provide them with the skills they need to help design the solutions of tomorrow, through using teamwork and creativity in a modern way."
The number of students in the UK sitting GCSEs in computing dropped dramatically in 2019, and the gap between the number of boys studying the subject and the number of girls also widened.
With that in mind, Twilio is hoping the event will boost the profile of coding as a career option for youngsters. It forms part of Hackney Learning Trust's drive to find 'Digital Creators' in the borough.
Both partners say that coding skills open up opportunities for young people and will be crucial in allowing the next generation to thrive.
According to the Department for Culture, Media and Sport, roles that require digital skills pay 29 per cent more than those that do not.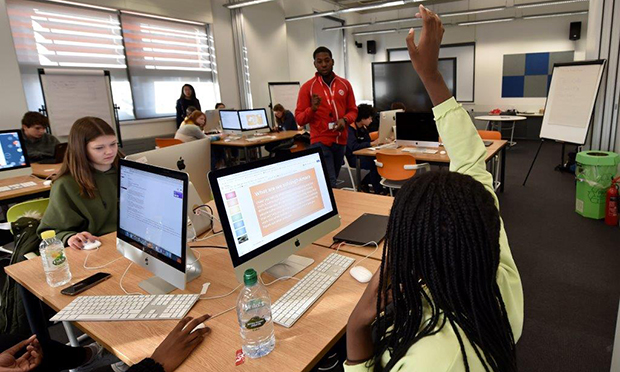 Twilio's work in coding education already exists through initiatives such as its free interactive game, Twilio Quest.
The firm believes businesses can play a key part in inspiring the next generation of developers, who can then help to plug the digital skills gap.
David Parry-Jones, Twilio's vice president in Europe, the Middle East and Africa, said: "Twilio has the long-term goal of teaching one million people to code, as we believe creative coding skills are key to future innovation.
"It's crucial that young people learn not just the basics, but also the huge potential for their application – from an intelligent, AI-powered chatbot to something as simple as sending automated messages to friends.
"We hope that understanding this opportunity will inspire young people to consider careers in this field, plugging a gap that needs filling.
"We're looking forward to working with Hackney Learning Trust, and can't wait to see what the students achieve."
Hackney Learning Trust's head of IT Bertie Savan added: "This workshop will give young people a great opportunity to work with industry experts to master app development and get a glimpse into a future career in software engineering.
"Not only will it help inspire a future generation of 'Digital Creators', but also support teachers in bringing the computing curriculum to life.
"We're excited to see the impact this kind of support will have on the wider education community."