Anna Laurini: Stillness Speaks, The Old Bank Vault, exhibition review: 'Raw voluptuousness and urban chic'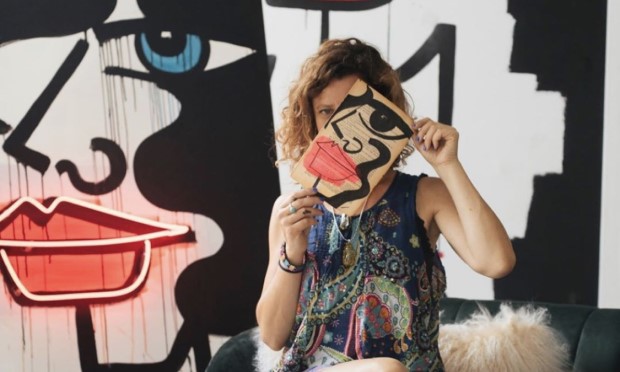 Most street artists are male, and in this gendered world, the distinctive work of Anna Laurini stands out.
Those who spend time in east London will be familiar with her signature faces, images that often look like a cross between Stik and Matisse.
This hybrid style is no coincidence, for Laurini has come to street art through an unusual route. She studied at Central St Martins and has practiced as a fine artist for many years, showing her work in Paris, New York, Milan, Lisbon and Tokyo.
Yet since settling in London in 2003 she has been attracted to the local street art scene, which she began contributing to six years ago.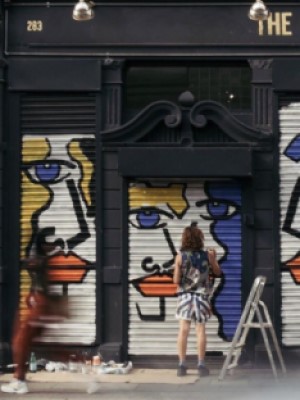 Laurini told the Citizen how she has since become "totally addicted" to urban art and "the thrill of painting in the street".
Stillness Speaks is a solo exhibition of her recent work at the Old Bank Vault, featuring wall-hung images painted on a range of media. These include the newspapers so beloved of early 20th-century cubists to book pages, musical scores and other printed matter, as well as plywood and found objects from everyday life.
Her forms have a raw voluptuousness and urban chic that is uncommon in the spare aesthetic of most street art.
She says: "In my work I express emotions, feelings and sentiments. I often paint a couple, a woman and a man which to me ultimately represent soul mates and the completeness of finding true love."
Though a staple of 20th-century artists from Picasso and Matisse to Lichtenstein and Warhol, the stylised female form carries more nuanced meaning when painted by a woman.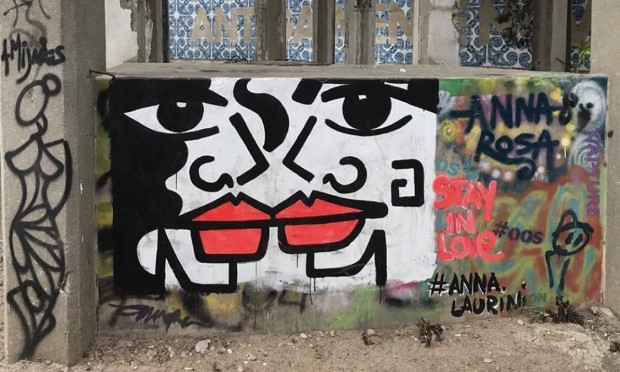 Her easily recognisable faces chat to passers-by with their bold magenta lips, alluring eyes and curvy bodies.
The work in this exhibition focus on what the painted gaze is seeking to communicate to passers-by: "Stillness Speaks is inspired by my work on the streets which could be interpreted as mysterious faces like urban sphinxes that you can see through the city cement, asphalt and traffic lights.
"Their gaze is oriented towards the infinite and the inner territories of the soul. Yet they look at you, quietly, and silently. Those looks recall the depths of the self, of the identities that are diluted in the cities in their multitudes.
"I like to believe these faces look inside you to remind you of who you are, and make you feel like you are in the right place at the right time."
Anna Laurini: Stillness Speaks runs until 27 October at The Old Bank Vault, 283 Hackney Road, E2 8NA.