Doomed from the start: Early designs for Bridport House included combustible insulation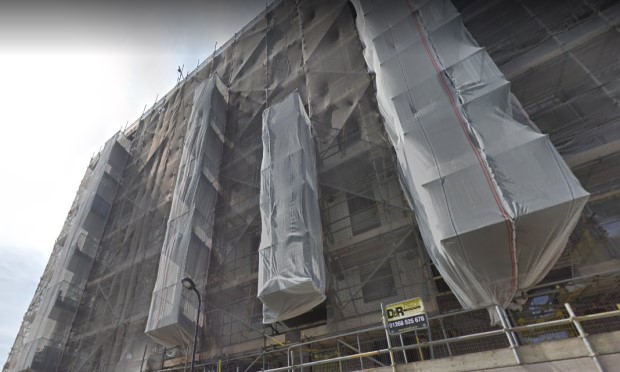 Non-compliant combustible insulation for benighted council block Bridport House was specified by a Town Hall-appointed design team in 2010, the Citizen can reveal.
The Town Hall has already apologised for failures in their building control department, which did not make sure Bridport was constructed correctly by Willmott Partnership Homes Ltd, and said that it was first made aware of issues raised with the insulation in March 2019.
However, documents bearing the name of council-appointed architects Karakusevic Carson Architects (KCA) dating back to January 2010 contain the option of Kingspan's Kooltherm K8, a combustible insulation which must not be used in buildings over 18 metres tall.
Bridport residents were given a year to find new homes in August, with the Town Hall threatening to launch legal action against contractor Willmott Partnership Homes Ltd for "serious errors" in the building's construction, with the presence of the insulation being "the most significant".
Bridport resident Michael Jones said: "It's destroyed us. I love my flat, it's a beautiful flat, and it's terrible the way they've gone about this.
"That's why I put the blame on the council for letting it go over like this. How can they let it go for eight years?
"I don't know what's going on about this. The council must know more than what they're releasing. I think they're holding a few things back."
Willmott constructed Bridport under a so-called 'design and build' contract, which places all design responsibility with the contractor.
The council maintains that responsibility for following the specifications would still lie with Willmott, even though tender documents drawn up by the council's consultant design team include non-compliant insulation.
The Town Hall launched an investigation into the insulation in April, eventually confirming in August that Kingspan Kooltherm K12, rather than K8, had been used by Willmott.
Neither material complies with building regulations, and the building will be unsafe to live in whilst it is being stripped out, once the Town Hall has found new homes for all 41 affected families over the next 12 months.
Director of housing Kim Wright has previously described the process of investigating the building as like "peeling an onion", with problems found with fire barriers, the roof parapet and balconies, as well as hairline cracks found in concrete panels.
However, the use of non-compliant insulation, along with wrongly installed and missing cavity barriers, are described as "by far the most serious defects" by the Town Hall.
It is understood there is currently no evidence to suggest that the building will need to be demolished, with the Town Hall formally committing in September to fixing the problems with Bridport at an expected cost of £6m.
The council is hoping to recover the £6m, along with the compensation provided to residents for the move who are receiving basic packages of £6,300, from Willmott Partnership Homes Ltd.
The Citizen asked Kim Wright in August if there was any understanding within the council as to how Willmott could have come to not abide by what had been specified to be built to such a degree.
In response, Wright said: "Not at the moment. That's part of the whole legal process that we're going through to ask those sorts of questions exactly."
A council investigation had also been launched to find out if combustible insulation had been specified in the tender, though the council has not said what the results of that investigation are.
Building regulations are being tightened up in the wake of the Grenfell tragedy, making similar products non-compliant in buildings over 18m, though the Town Hall has previously said that the insulation used at Bridport was not compliant with building regulations even at the time.
The council is understood to be looking at all of its cavity wall insulation in buildings over 18m as part of a government-wide initiative, with findings to be reported next April.
Hackney Council had nothing to add to their previous statements.
KCA had not responded by time of going to press.
Willmott Partnership Homes Ltd refused to comment.