Town Hall wants formal pact with housing associations to avert property sell-offs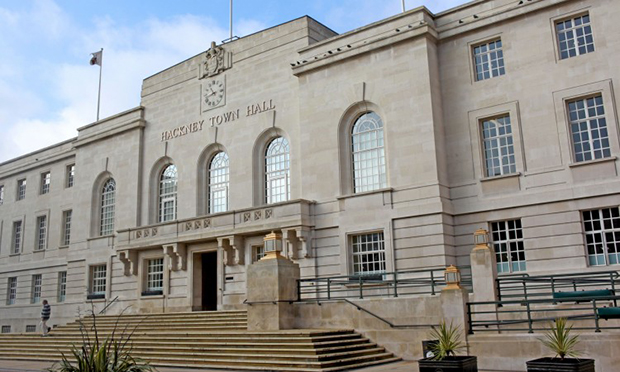 Hackney Council is seeking to prevent sell-offs of social housing in the borough by housing associations (HAs) by attempting to formalise an arrangement which asks them to justify any sale to the Town Hall.
Describing an example the sales protocol at work to councillors, Town Hall director of regeneration James Goddard revealed a meeting with CEO of the Peabody Trust Brendan Sarsfield with the Mayor of Hackney over a sell-off taking place streets away from Peabody's Morpeth Road project.
As Morpeth is the potential recipient of a council grant, the nearby sale would be a "total embarrassment," according to Goddard, with Peabody and Hackney Council now having formalised an understanding over any future sales by which the Town Hall will have first refusal on properties.
Goddard added: "The issue for us if [HAs] forget to tell us [of a sale], that's a problem. Sometimes we only know because it's up for auction or because a neighbour hears.
"They've signed up to this, but it's not a legally binding thing. We've worked to get this in place.
"Ultimately we can get them in here and shame them through the local press, because they've agreed this local protocol.
"It's about wielding influence and persuasion, rather than about power."
Goddard has describes the protocol as it currently stands as:
Do not sell in Hackney.
If the Town Hall accepts "reluctantly" that a sale must occur, then sell the property either to the local authority or its housing company.
If the property will not be sold to the council, it will be sold to another registered provider of housing in a deal facilitated by the borough.
If none of the above take place, ensure the receipt of the sale must be spent back in Hackney.
The council credits the above protocol for averting two sell-offs by two different HAs in the last year.
Peabody, Hackney's largest registered provider (RP) of social housing after the council itself, has said that it has regular meetings with the Town Hall, with whom it works in partnership on the Pembury Estate.
A Peabody spokesperson added: "When we decide to sell empty properties as part of our asset management programme, whether in Hackney or elsewhere, we will always tell the council and offer them the opportunity of buying it before it goes on open sale. We think this is a sensible approach."
Peabody was criticised by campaigners and councillors last year over the planned auction of homes for key workers near Victoria Park.
Second-largest RP Southern Housing Group did not respond to requests for comment, while third-largest Newlon Housing Trust said it was not aware of any such arrangement.
However, Clarion Housing Group, which has over 1,900 social homes in Hackney, confirmed that Hackney would "always be given the first option to buy" if they were going to sell.
It is understood Clarion have sold three of its homes in the last three years, with the housing association underlining that its over £6m of planned investment work in Hackney was "significantly higher" than any sales receipt it would receive from sell-offs.
Housing sales by RPs peaked in 2003/4, with over 18,000 sales seen in England for the year, according to government figures.
Sell-offs decreased to just under 5,000 in 2011/12, before rising again to their current level of 8,832, of which 4,200 were through right to buy and a further 1,300 sold to tenants.
A council spokesperson said: "A voluntary sales protocol has long been in place with housing associations operating in Hackney.
"It was designed to ensure that any housing associations planning to sell properties in our borough are required to justify their case to the council and give us a first option on purchase to try to ensure social housing in Hackney is not lost.
"However, housing associations are now regulated by the Regulator of Social Housing, and have no formal oversight from councils.
"The council is now exploring ways of formalising this voluntary agreement to provide stricter oversight over any sale of social housing in Hackney."