Circus Circus Circus in the heart of East London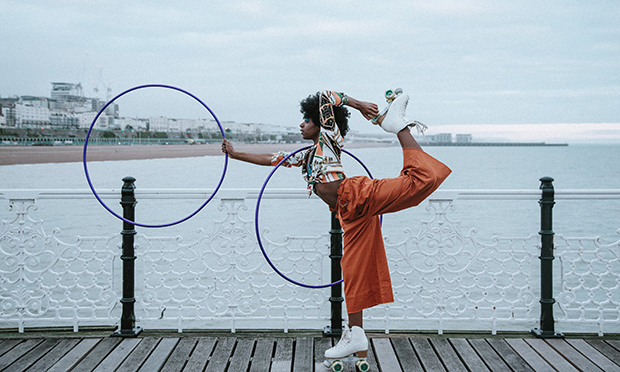 Certain Blacks is an East London-based arts development organisation formed in 2015 to support the work of diverse artists. Circus Circus Circus is our new festival and takes place at Rich Mix and Hoxton Hall in East London between 7-22 November.
Certain Blacks present Circus Circus Circus aims to showcase the different and exciting work from a variety of performers, artists and musicians. The circus is a place where you can see performance challenging what we, as humans, think can be performed.
The traditional circus was formed over 250 years ago and showcased traditional turns such as jugglers, clowns, fire and aerial artists. It was a place to come together and wonder at what people could achieve. The festival takes place in two much loved East London venues, the historic Hoxton Hall and Rich Mix in Shoreditch. These performance spaces reflect the history of East London with one being a former music hall and the other a leather factory, echoing the area's rich history of fashion and entertainment.
The festival starts with Hip Hop Palace featuring artists Muti Movements, a dancer and multi-talented performer, and Marv Radio, a DJ, rapper and spoken word artist (7 November). This ensemble performance showcases the heart of hip hop along with circus, dance and is a celebration of Black performance. Following this is 24 Italian Songs and Arias from artist Brian Lobel. The night features soprano Gweneth-Anna Rand – an opera singer from the UK who has performed at The Royal Opera House and English National Opera. (8 November). Both these shows are presented by artists who live in East London.
A highlight of the festival is Rowland Sutherland and London Art Collective. Rowland is an Esteemed jazz flautist and arranger and one of the original Jazz Warriors who pioneered a new wave of UK Black jazz artists in the 1980s and 90s. Rowland represents a change in UK jazz and his group, featuring Orphy Robinson, Pat Thomas, Rachel Musson, Ansuman Biswas, Alec Dankworth and. Mark Sanders present a programme influence by Sun Ra, McCoy Tyner and Alice Coltrane presenting future jazz for the 21st Century. (9 November).
The second week of the festival sees Jamal Harwood's Word. Word explores the everyday use of language and how it can define what we think, feel and see and how we can use words to hurt, encourage and define who we are and show how we are not defined by race. (November 21). The final performance of the festival is Circus Circus Circus and features leading Black circus artists from the UK showcasing new circus productions from Out of Order, Symone and Joana Dias. This dynamic line up presents work that has been developed with support of Certain Blacks and Upswing: a Black led circus organisation. The evening will also present Sadiq and Hauk, Amélia and a DJ to finish the festival with a Circus Party.
Written by Clive Lyttle, Certain Blacks Artistic Director.
To book please go to certainblacks.com