Record-breaking number of youngsters enjoy Hackney's free summer of fun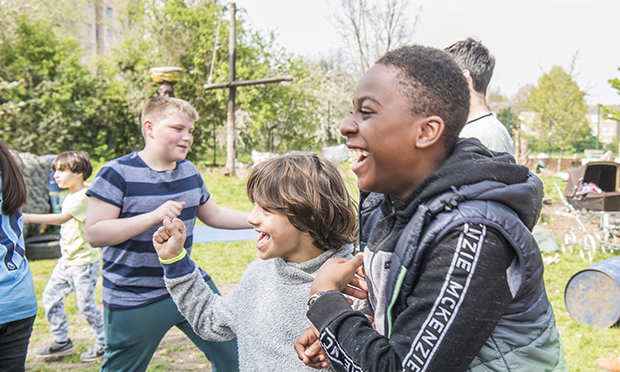 Summer holidays are well and truly over for Hackney pupils as they settle back into school life, but many will remember them fondly after a record-breaking number took up the free activities put on by the council.
The Young Hackney Summer Programme offered up experiences for local six- to 19-year-olds on every day of the holidays at the four youth hubs across the borough.
Young people with special educational needs or disabilities (SEND) up to the age of 25 could also attend the hubs, which were open from 10am until 9pm.
More than 7,000 youngsters participated in a variety of pursuits.
Ninety from The Edge and Forest Road Youth Hubs took a trip to the south coast to visit Camber Sands, enjoying a day building sandcastles and splashing around in the sea.
Elsewhere, a group of children between six and 12 years old from Concorde Youth Hub enjoyed two nights at Stubbers Adventure Centre in Upminster, where they went canoeing and rock-climbing, among other things.
The trip was made possible after the youngsters involved successfully applied to the Hackney Youth Opportunity Fund, which allows people to access grants for youth-led projects.
The summer's activities also included skateboarding, paddleboarding, wheelchair basketball and sports sessions for young people with SEND and their families.
Hackney's adventure playgrounds also opened up every day for outdoor activities such as gardening and making dens from natural resources.
The five-week programme concluded with talent showcases, a trip to Chessington World of Adventures and a silent party, at which people listen to music through wireless headphones.
Eight-year-old Dezjarn Marshall, who attended The Edge Youth Hub in Woodberry Down, said: "I want to say thank you to all the youth workers at Young Hackney for making my summer holiday so amazing. I had so much fun."
Deputy Mayor and cabinet member for young people and education, Anntoinette Bramble, said: "In Hackney, we're proud of our young people, so it's important that we offer them a wide range of activities that are relevant to them, and help to keep them active and entertained during the school holidays, as well as facilitate and develop their talents."
Bramble thanked all of the youth workers involved in hosting an "enviable" programme.
For more information about services for young people, head to younghackney.org