'Ground zero' for Hackney New School found Inadequate across the board in damning Ofsted report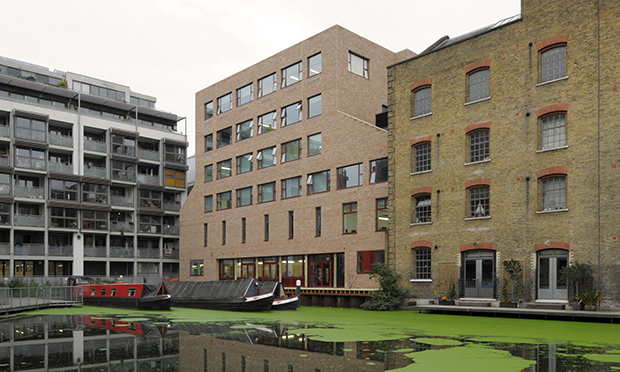 Hackney New School (HNS), one of a number of institutions at the vanguard of former education secretary Michael Gove's 'free schools revolution', has been rated Inadequate across the board by Ofsted.
The school hit the headlines in the summer after a sudden three-day closure following concerns raised over behaviour and safety in June, with parents up in arms over the loss of five headteachers in the space of two years.
Now Ofsted has delivered its formal verdict, citing the school's only strength as it being "physically safe" for pupils and staff, with council officers now attending daily to ensure that emergency safeguarding arrangements are in place and effective.
New headteacher Charlotte Whelan said: "This report confirms what we have known since arriving at Hackney New School. There have been systematic failures across all areas of the secondary school.
"In the short time I have been here, it has become abundantly clear that I am working with students with tremendous potential, those with a limitless capacity and desire to achieve.
"This report is ground zero for HNS secondary school. It is now in the hands of highly experience and skilled professionals with a proven track record of making rapid and sustained improvement at schools.
"We have no lesser ambition than to make this the very best secondary school in the area and the school of choice for the local community. Rest assured, I will not stop until we have achieved this goal."
The 4/5 July report catalogues 'unacceptable' incidences of racist, homophobic, and sexist bullying at the school, urging Hackney New School in particular to remove examples of 'extremist, sexualised and homophobic graffiti' around the school building which had not been removed for a month between inspections.
Some staff were found to be using "inappropriate verbal aggression and confrontation" to deal with pupils' behaviour, which inspectors said "makes a bad situation even worse."
Ofsted's criticism highlighted the way children with SEND and those with English as a second language were treated in being set inappropriate work, saying that "what is sometimes interpreted as their difficult and stubborn behaviour is, rather, frustration and resignation."
The inspector added: "In conversation…[we]found many pupils to show good manners and the ability to take part in intelligent conversation with good humour.
"These pupils show remarkable resilience and patience in the face of the poor-quality education they receive. They are not getting a fair deal."
When quizzed by inspectors, pupils said that curriculum options are limited at Key Stage 4 at Hackney New School, an assessment Ofsted shares.
Hackney New School was established in 2013, part of a new generation of not-for-profit, independent, centrally-funded state schools that could be opened by anyone who passed an application process.
Financial services advisor and governor Andreas Wesemann said at the time: "Many parents feel that, while there are now three [Ofsted-rated] outstanding secondary schools in Hackney, there is room for a school that is a bit smaller, is focused on the development of the individual through music, sports and debating, and in which the parents can have more involvement and influence."
The inspectors found that the quality and quantity of music provision had declined at the school, with pupils reporting that public performance opportunities had "ceased".
By summer of this year parents were calling for Wesemann's resignation, with Ofsted slamming governors for a lack of leadership, and having neither the support of parents nor staff.
Jamie Duff of the Hackney branch of the National Education Union said that the rating came as no surprise, claiming that the school's governing body "repeatedly and systematically blocked any meaningful negotiation and discussion."
Duff said: "The blame for the school's past failings lies squarely with the previous governing body and particularly the chair Andreas Wesemann.
"It is ultimately a failing of the free school model which allows inexperienced individuals and groups to take over and run schools without any proper political oversight or accountability to the wider community.
"The teachers at the school are dedicated and hardworking but unfortunately they have been undermined by a governing body not fit to run a school.
"We welcome the opportunity to work with the new leadership team and look forward to developing a positive and constructive relationship to help improve staff morale and support the school as it moves forwards.
Referring to Hackney New School's governors, Ofsted said: "Their selfevaluation is overgenerous. They were too late in recognising the severity of the school's rapid decline, or the poor quality of education offered to pupils.
"This school lacks leadership and does not have the capacity to improve under the current board."
While teachers in free schools do not necessarily need to have qualified teacher status, Ofsted has now strongly recommended that newly qualified teachers not be appointed at Hackney New School "in view of the prevailig poor behaviour and ineffective safeguarding culture".
It is understood that following support from a combination of the Eko Trust, the Community Schools Trust and Hackney Council, matters at Hackney New School have begun to stabilise, though the frequent changes in leadership at the school left staff and pupils "unsettled", according to Ofsted.
New head Whelan has now promised that the report will be a "catalyst for change," saying that with strong leadership in place rapid improvements will be made.
Whelan was formerly head of school at Forest Gate Community, which achieved some of the best GCSE results in the country under her leadership.
Deputy Mayor Cllr Anntoinette Bramble, said: "We are aware of concerns about HNS and have been liaising with both the school and Ofsted to ensure rapid improvements are made.
"As a free school, HNS is not accountable to the council, but at the end of last term I met school leaders, with our Director of Education to offer any additional support that we can. Officers have also been working with the school on safeguarding.
"While there is still much to do, we were impressed by the changes and improvements beginning to be made by the new leadership team led by Charlotte Whelan, as new headteacher, and the Community Schools Trust, who have an excellent reputation. Parents have also said that they have noticed positive improvements.
"We will continue to work with the new team at HNS to support them to address the serious issues raised in the inspection report."